The Guangzhou Auto Trumpchi GA6 Limited debuted on the 2015 Detroit Auto Show. The GA6 Limited, also called GA6 GT, is a concept previewing a sporty variant of the Guangzhou Auto Trumpchi GA6, which oddly was not on the show. The Limited comes with a hefty body kit, lots of carbon fiber bits, and extra large wheels with shiny five-twin spoke alloys.
More carbon inside, with a massive strip on the dashboard. Extra sporty dials and pedals. Compare to base car. All such speed needs a fat engine, and Guangzhou Auto claims the Limited is powered by a 400hp 2.0 turbo petrol, but they didn't open the bonnet. Engines in the base GA6 are a 158hp 1.6 turbo and a 177hp 1.8 turbo.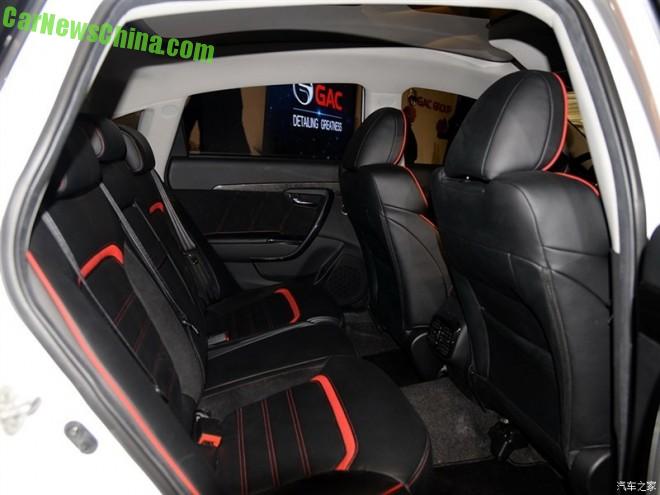 Seats are black with red stitching. Bench looks awfully flat for such a 'powerful' car, passengers will fly all over the place in the corners.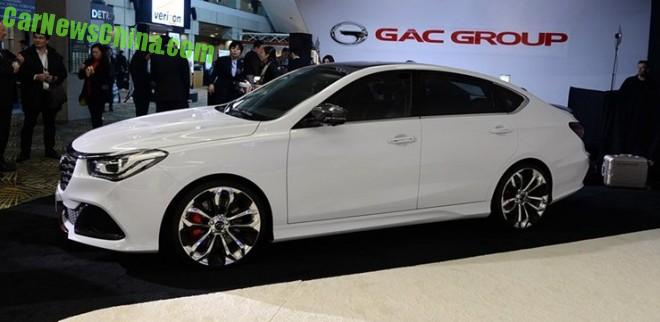 Carbon fiber roof and mirrors.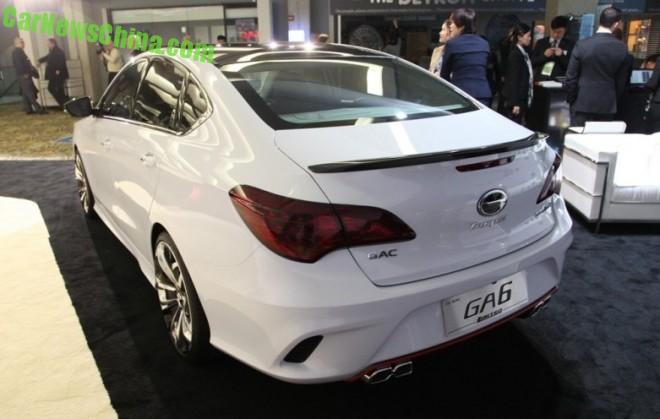 Subtle carbon fiber spoiler at the back. Two twin-exhaust pipes. Taillights darkened.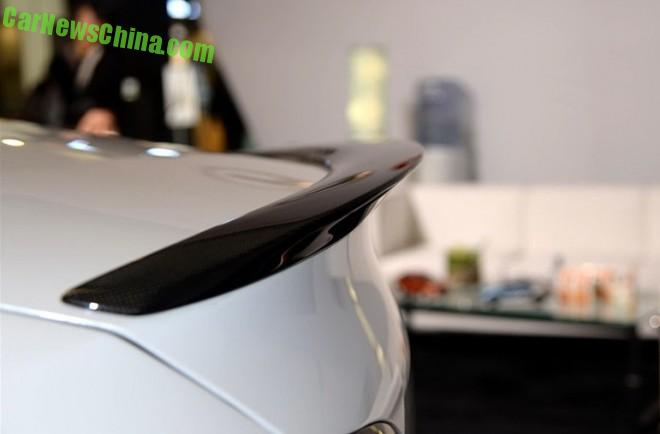 Whether the Trumpchi GA6 Limited will ever make it into production is unsure, but it is certainly possible. We also know Guangzhou Auto is indeed working on a 2.0 turbo, but 400hp seems too much for a production car. The currently-most powerful 2.0 turbo developed by a local Chinese automaker develops 218hp and powers the Haval H9 SUV.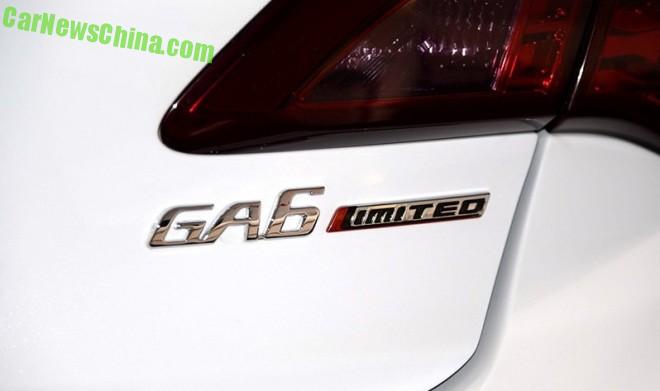 Limited or not Limited, that is the question.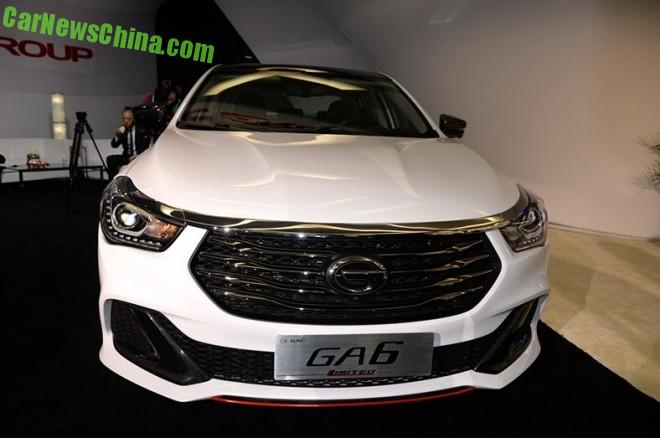 Massive grille is the same as on the base car. Red lip under front spoiler a fine final touch.