We proudly present the very first live shots of the new MG GS SUV for China (that is GS, not CS or GTS). The photos appear to have leaked from a MG-dealer product presentation of some sort, with at least four vehicles parked on a riverside under a very smoggy sky. The MG GS will finally debut on the Shanghai Auto Show in April with a launch on the Chinese car market soon thereafter. Price will start around 120.000 yuan and end around 160.000 yuan.
The MG GS has become a fine looking sporty compact SUV, with an impressive front with a typical MG grille and a heavy black bumper flanked by ultra-shiny chromed bars. Usable roof rack in chrome as well. Wheels are fortunately big enough but the alloys could have been a bit more speedy.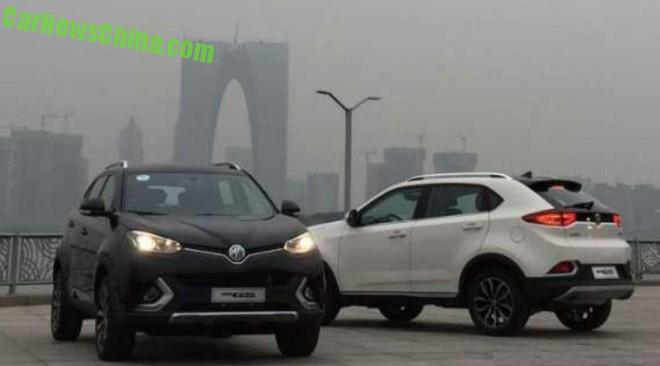 The MG GTS SUV is based on the third generation (2010) SsangYong Korando. The Shanghai Automotive Industry Corporation (SAIC), owner of the MG brand, owned a controlling stake in SsangYong Motor from late 2004 until 2009. Interestingly, new reports have surfaced saying the rear suspension of the MG GTS is based on the suspension of the Volkswagen Tiguan SUV, which is manufactured in Shanghai at the Shanghai-Volkswagen joint venture.  MG calls the platform 'SSA'.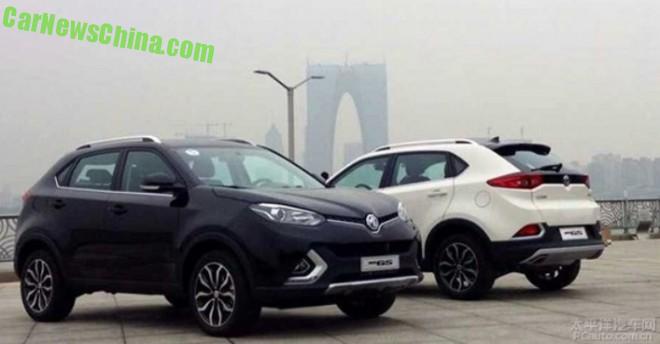 The official specs for the engines: a 1.5 turbo with 167hp and 250nm, and a 2.0 turbo with 220hp and 350nm. Fuzzily, the 1.5T will be mated to a seven-speed DCT and the 2.0T to a six-speed DCT. Earlier reports in Chinese media said both engines would be mated to a six-speed DCT.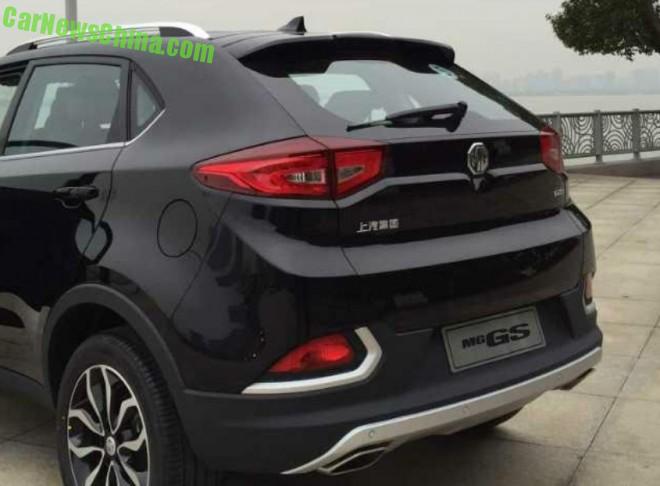 A multi-layered rear end with similar chrome bars in the bumper, and a large matte gray skid pad with integrated exhaust pipes. Rear window seems on the small side, topped by a wing and a shark-fin antenna.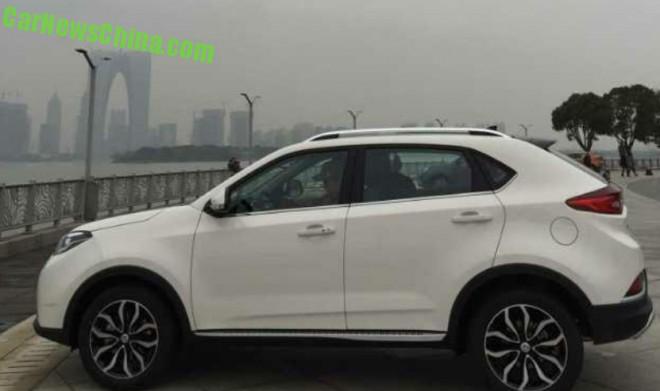 The MG GS design-wise based on the 2013 MG CS Concept, which in itself was an evolution of the much wilder 2012 MG Icon Concept.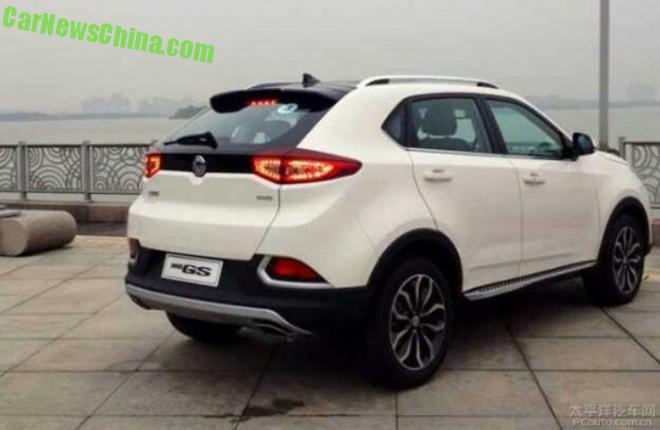 The MG GS is the first SUV for the SUV brand, but it won't be the last, at least according to unconfirmed rumors saying MG is working on a bigger SUV based on an General Motors platform. SAIC can get such platform through the Shanghai-GM joint venture, which, among other vehicles, makes the Buick Encore, the Buick Envision (most likely candidate), and Buick GL8.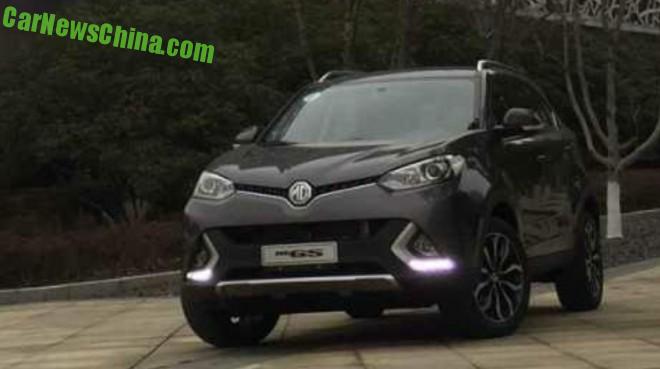 LED under chrome = shiny+.