A very dusty Kia Pride sedan, Spotted in China in the Dongba area in the far east of Beijing. The little sedan was in a reasonable shape for its age, the body was all right, no rust in sight, and all seemed period-original and complete. The grille however was slightly damaged and there was a crack in the left-side indicator. First I thought the Pride was abandoned, but when I passed by the same place a week later the car was gone.
The Kia Pride was manufactured in South Korea from 1987 until 2000 under a license agreement with Ford. It was based on the first generation Ford Festiva which was made from 1986 until 1993. The Pride was made in China from 1997 until 2003 by the Yueda-Kia joint venture, known today as  Dongfeng-Yueda-Kia. The joint venture made the sedan and the hatchback. The sedan was designated YQZ6390 and the hatch YQZ6370.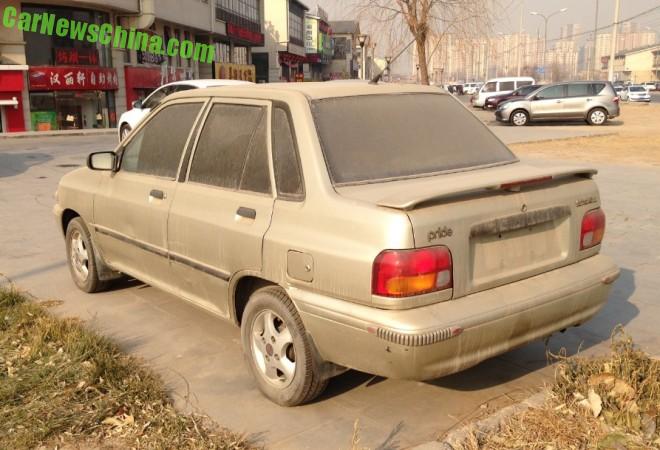 The sporty wheels and spoiler were factory standard, and the darkened windows a popular dealer-option. The rubber strips on the corners of the rear bumper are after-market. The China-made Kia Pride was powered by a 'B3E' 1.4 liter four-cylinder petrol engine with 75 hp and 120 nm, and mated to a  five-speed manual transmission or a four-speed automatic.
Top speed was 140 kilometers per hour and 0-100 was gone in 10.4 seconds. Size: 3935/1605/1460, wheelbase is 2345, and curb weight is 855 kilo (specs via). Price for all this pretty (2002 sedan) started at 68.000 yuan and ended at 93.800 yuan. That might sound as a lot of money now but in those days the Pride was one of the very few compact-sedans available on the Chinese market, and that came with a little premium…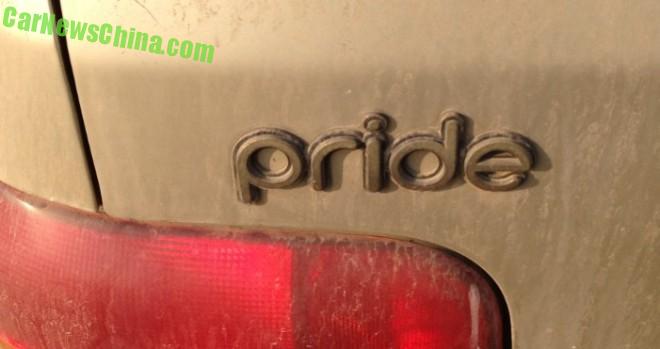 The Chinese name was 普莱特, Pulaite, a literary sound-translation of 'Pride'.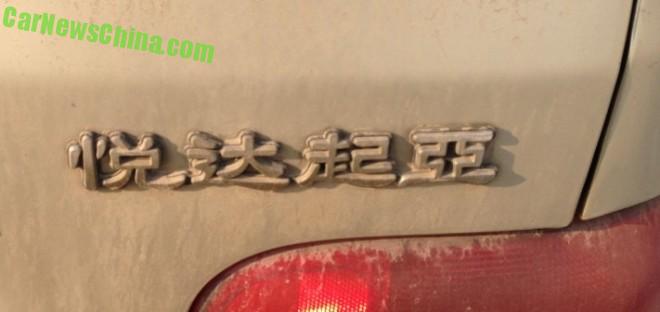 Yueda-Kia.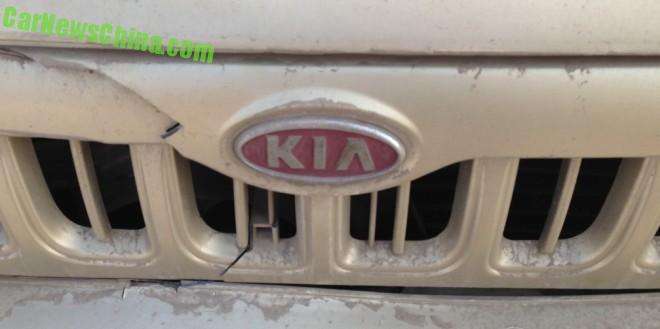 The 1994-2002 Kia logo, with silver characters on a red background with a silver edge around.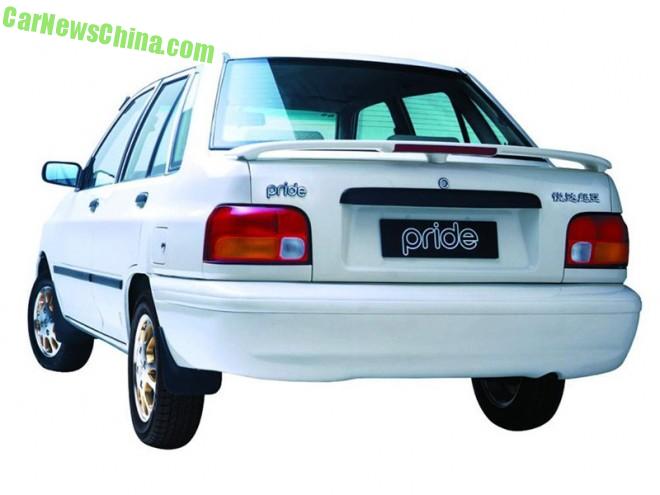 An original period factory photo, showing a fine virgin-white example.