A monstrous Mansory Porsche Panamera Turbo supercar Spotted in China on the Beijing Tuning Street, painted in pearl white with a black carbon fiber bonnet, a black roof, and darkened windows. The mad Mansory package comes with a brutal body kit including super wide wheel arches, an extra low bumper with a zillion vents and winglets, more vents just below the bonnet, and a giant wing on the back.
Vents in the front fender and vents in front of the rear wheels, and more vents again in the rear bumper. This great looking car indeed is more vent than vehicle, it better take care in those ferocious winter-Beijing winds! On the left a dusty Lamborghini Gallardo Bicolore, which was part nose-up a fantastic matte black Lamborghini Murcielago SV.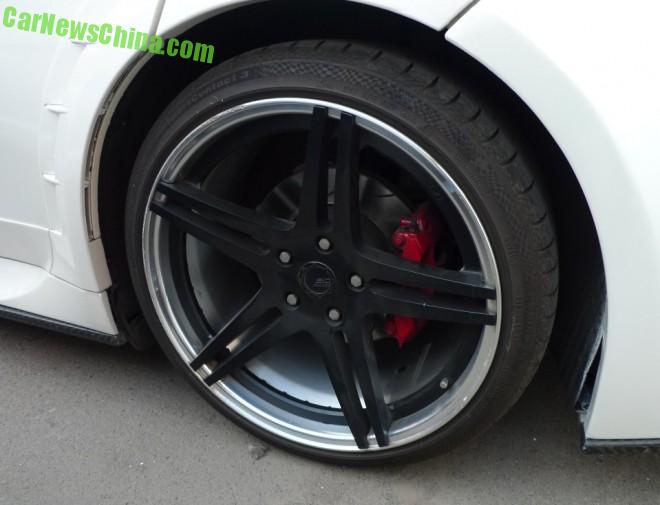 This picture proves, beyond any doubt, that the air intakes at the left side of the arch are absolutely useless, they just let the air through from one wide to the other. Black five-twin spoke wheels with chromed rims and red brakes look terrific.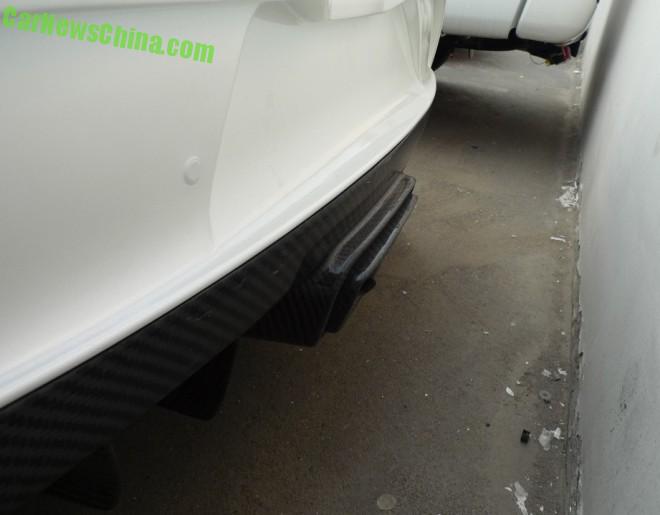 Carbon diffuser and a carbon exhaust, and a good exhaust this Mansory needs, because there is nothing fake about the horses this thing has. Mansory tuned the turbocharged 4.8 liter V8 up to a manic 600hp and 840nm, good for a top speed of 328 kilometer per hour and a 0-100 in 4.0 seconds. Speedy Tuned Porsche!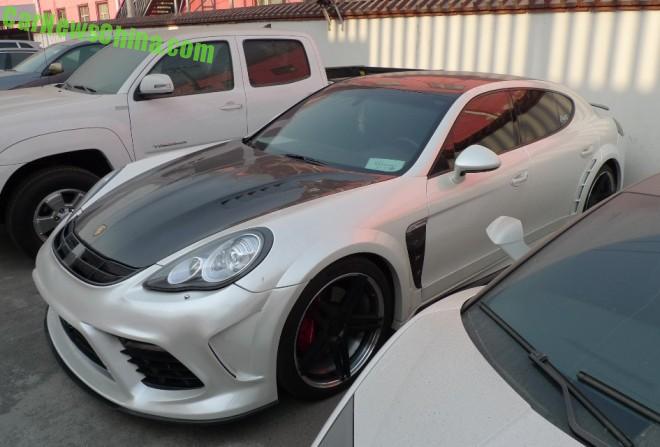 Who said that whales weren't fast..?