The very first photos of the new MG GS SUV on the road in China, looking great in gray in the late Shanghai night. The MG GS (that is GS, not CS or GTS) is the first SUV ever under the famous MG brand, now safely in the hands of the Shanghai Automotive Industry Corporation (SAIC).
The MG GS will officially debut on the Shanghai Auto Show in April with a launch on the Chinese car market soon thereafter. Price will start around 120.000 yuan and end around 160.000 yuan.
The official specs for the engines: a 1.5 turbo with 167hp and 250nm, and a 2.0 turbo with 220hp and 350nm. Fuzzily, the 1.5T will be mated to a seven-speed DCT and the 2.0T to a six-speed DCT. Earlier reports in Chinese automotive media said both engines would be mated to a six-speed DCT. We will keep you posted on that. Now, let's see who are in the car!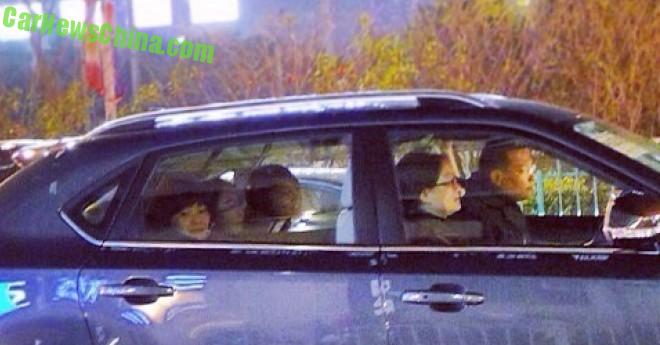 A Chinese gentleman behind the wheel, a white-nose gentleman in the passenger seat, probably an engineer, and three (!) girls in the backseat. Having fun without us again..?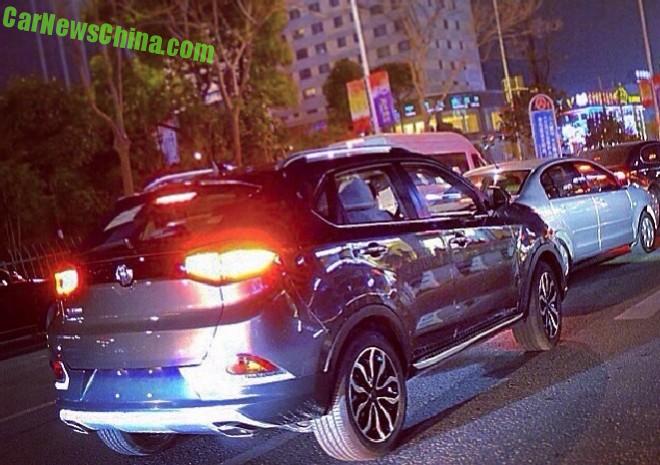 Small rear window, subtle wing, shark fin antenna and usable roof rails. All looking fine; only dissonant are the exhaust pipes that are too tiny and located a tad too low.
The GS might be the first MG SUV, but it won't be the last, at least according to unconfirmed rumors saying MG is working on a bigger SUV based on an General Motors platform. SAIC can get such platform through the Shanghai-GM joint venture, which, among other vehicles, makes the Buick Encore, the Buick Envision (most likely candidate), and Buick GL8.