A very dusty Chevrolet Celebrity MPFI V6 sedan, Spotted in China in the Tongzhou District in east Beijing. The good Celebrity was sadly in a rather sorry shape and apparently abandoned. It was dirty to the max, full with bruises and dents, and the roof was under a heavy rust attack. Most parts however seemed original, bar for the odd logo on the grille.
A badge with a crown and a revolver, saying 'Shot Club'.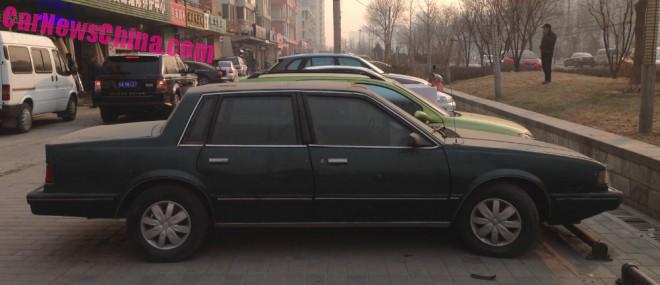 Let's hope they don't shoot the Celebrity! The Chevrolet Celebrity was manufactured from 1982 until 1990, with facelifts in 1984, 1986, and another one in 1987. This Beijing Celebrity is a post-1987 car, recognizable by its square one-piece headlights that replaced the earlier twin-headlights. The Celebrity was never officially exported to China, so how this blue green example ended up in the capital is a mystery.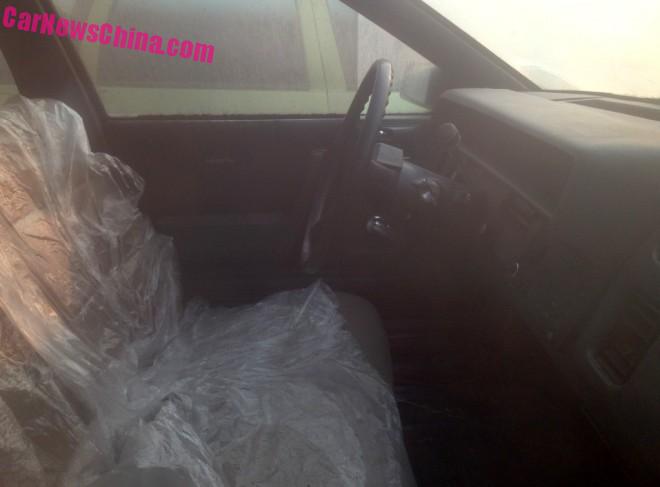 The front bench is carefully covered in plastic, indicating somebody is still taking care of this Celebrity. It was a very popular car in its day, it even topped the best selling list in 1986. There were three variants; the sedan, a wagon, and a coupe. The Celebrity stood on the GM A-body front-wheel drive platform.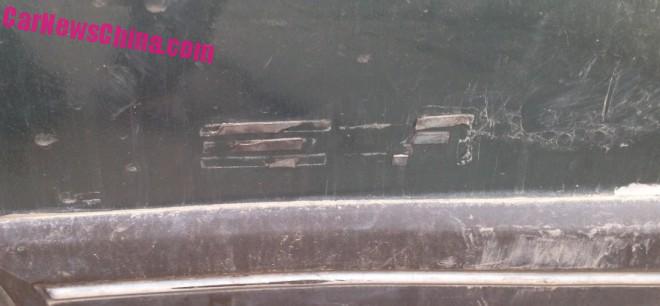 There were four engines available: a 2.5 liter four, a 2.8 liter V6, a 3.1 liter MPFI V6, and a 4.3 liter (!) V6 diesel. 'MPFI' stands for multi-port fuel injection, which was a pretty exotic feature at the time. The 3.1 liter unit had an output of 135hp and 244nm, it could be mated to a five-speed manual or a four-speed automatic.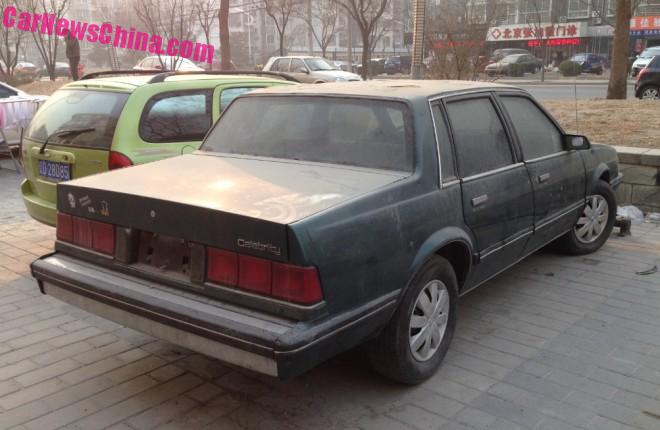 A good clean-up, new wheels, some oil here and there, and you got a mighty cool cruiser in Beijing.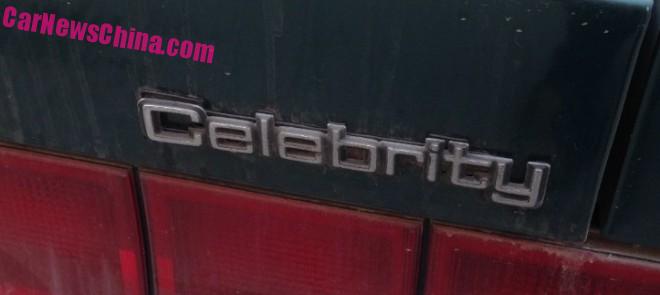 A Celebrity on CarNewsChina.com, we are proud today.