The Beijing Auto Senova X65 SUV, is ready for the Chinese car market, where it will be launched on March 21. Price will start around 120.000 yuan and end around 160.000 yuan. The Senova X65 is a new compact SUV, it debuted on the Guangzhou Auto Show in November last year. It is the first SUV under the Senova brand.
Beijing Auto says the Senova X65 is based on their Matrix platform, which is derived from the platform of the Saab 9-3. BAIC, the mother company of Beijing Auto, bought the rights the the platforms for the Saab 9-3 and the last-generation Saab 9-5 from GM in 2009. The deal included the Saab-developed 2.0 turbo and 2.3 turbo engines.
At launch the X65 will be available with this 2.0 turbo, now good for 177 hp and 230nm, mated to a 5-speed manual or a 6-speed automatic. Later on a second and smaller engine will become available as well, but exactly which kind of engine is a bit murky. So far we heard the second engine would be a 1.8 turbo with 174hp. The latest reports in Chinese media however indicate the second engine will be a 1.5 turbo with 163hp and 225nm, this is the same engine that will also be used for the Senova D50 sedan. Both engines are very close in output to the old Saab 2.0 turbo. We will keep you updated..
Car on pics is a 2.0T.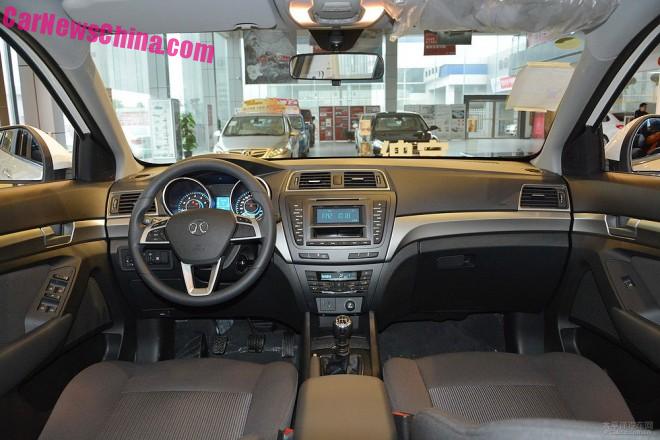 A nice looking dash with fine materials, but it is all a bit somber and gray.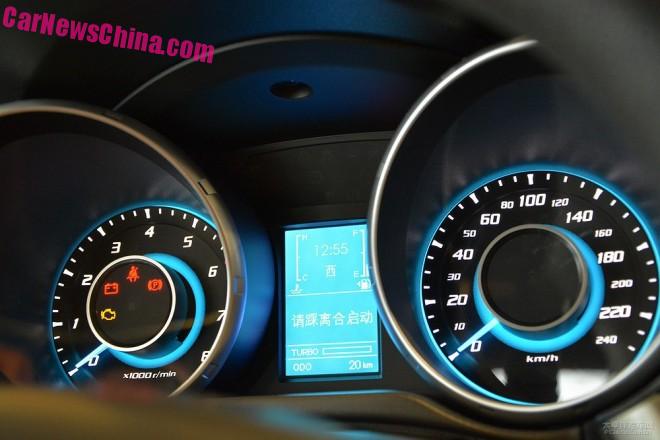 Blue dials are kinda cool…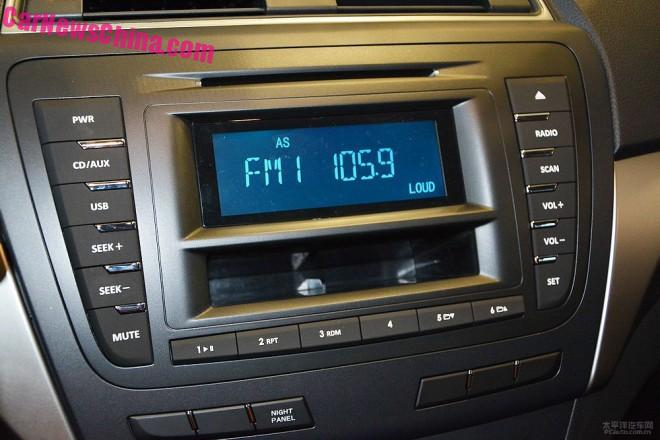 … but this screen is not, looking very 2007. We saw a much larger LCD screen on earlier spy shots. Maybe this white car is a cheapo.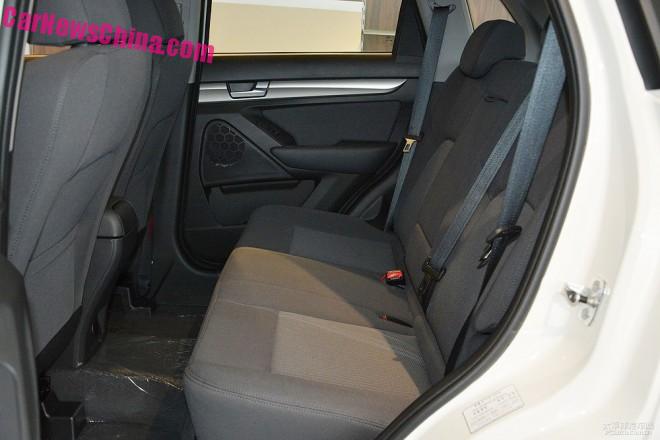 Rear bench very flat, and very dark again, even the seat belts are gray!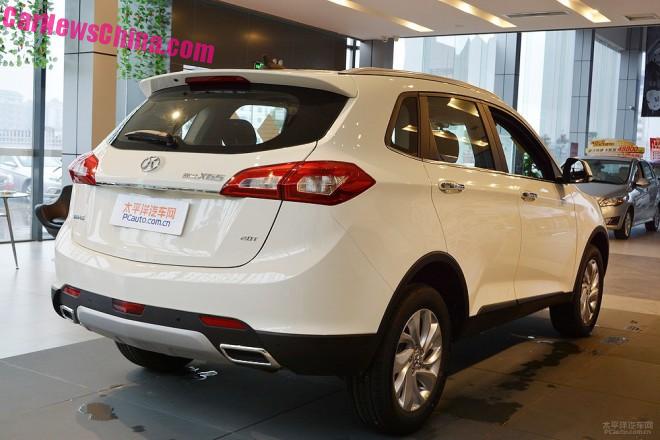 Exhaust pipes low in the bumper. Large rear lights topped by a large rear window topped by a large window wing.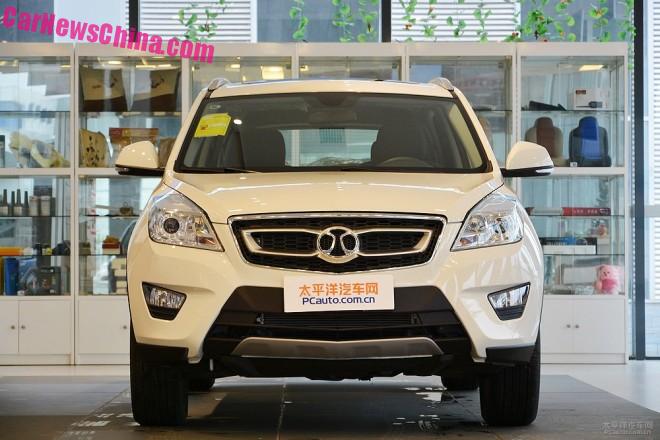 Typical Senova grille. Skid pad under the bumper. Roof rails seem barely functional.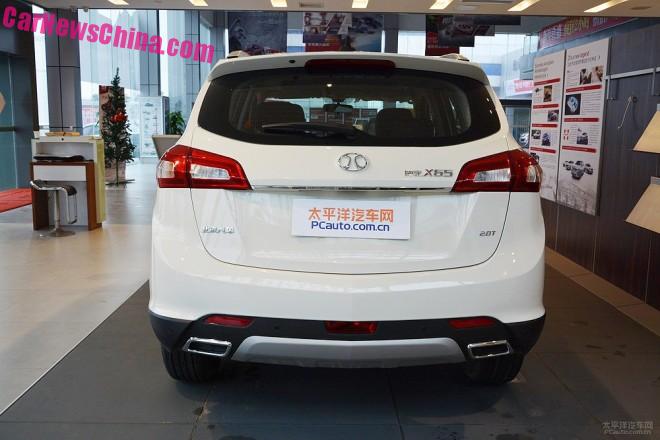 2.0T badge on the right.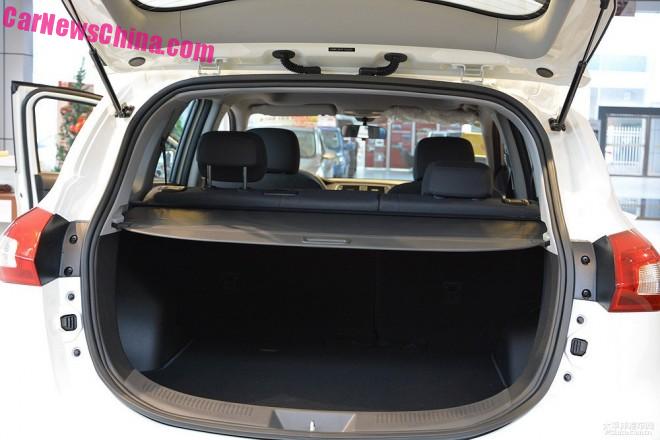 Enough space for the bags.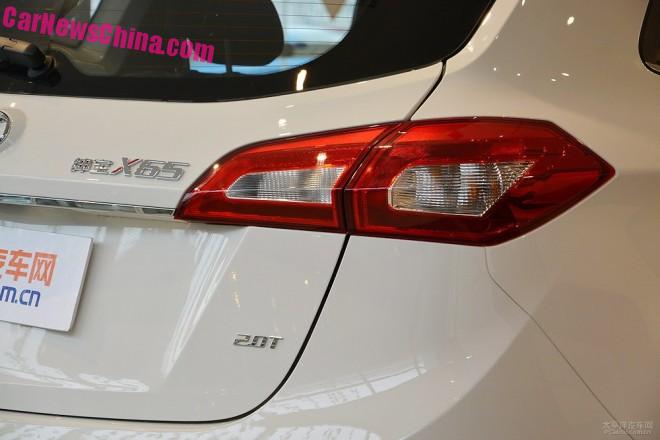 Rear lights as sharp as a knife.