China's Changan Auto is going into pickup trucks. Spy Shots show a brand new compact double-cab truck with chrome on the grille, mirrors, and door handles. The yet nameless vehicle will be launched on the Chinese car market in the second half of this year.
The pickup truck will be manufactured by Changan Commercial (长安商用), a subsidiary of Changan Auto that also makes the famous Changan minivans and the Ouliwei mini MPV.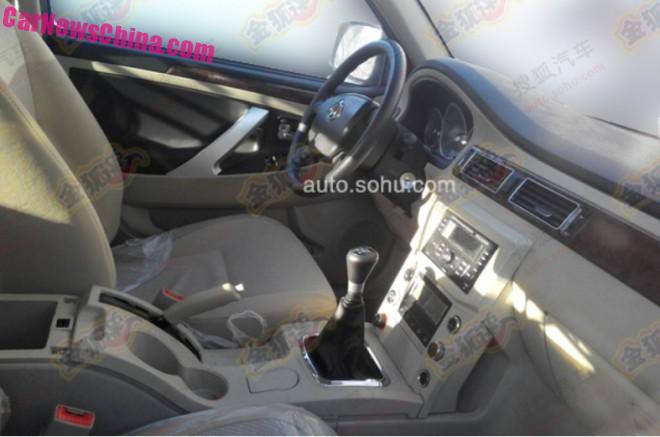 The plastics look hard but the design looks fine, it even has a 'floating' center console. Wood is always good, no matter how fake, and the black top is a nice touch. The gear lever however looks very utilitarian, sticking out high from the center tunnel in tractor style.
The pickup truck will be powered by a 'GW491QE' 2.2 liter four-cylinder petrol engine sourced from Great Wall. The engine has an output of  101hp and 190nm, and will be mated to a five-speed manual. Price will start around 65.000 yuan and end around 85.000 yuan.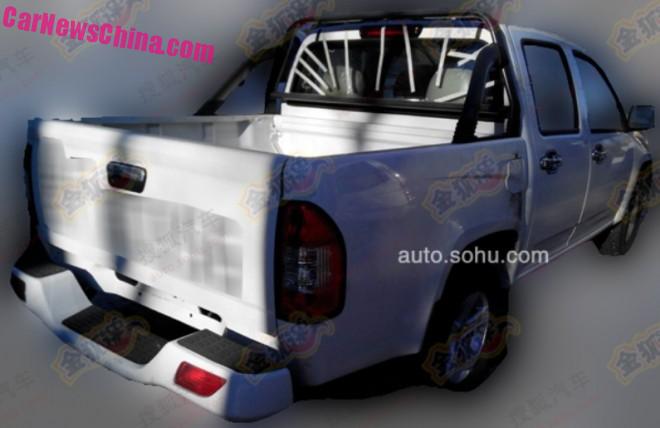 The market for cheap compact pickup trucks is still booming in China, especially in third and fourth tier cities and the countryside, where more and more farmers change their noisy tricycles for something more sophisticated.