The new  Dongfeng Fengshen L60 sedan debuted in China last night. It will have its public debut on the Shanghai Auto Show in April and launch on the Chinese car market in April. Price will range from about 100.000 to around 130.000 yuan. The Fengshen L60 debuted as a concept on the 2014 Beijing Auto Show.
The Fengshen L60 has an interesting story. It has been jointly developed by the Dongfeng-PSA joint venture and Dongfeng Motor, the same sort of construction that is used for developing cars for sub-brands. Fengshen however is 100% owned by Dongfeng Motor, and not by the joint venture. The Fengshen L60 is based on the extended variant of the PSA PF2 platform, that also underpinned the previous generation Peugeot 408 sedan, which was made in China by Dongfeng-PSA (new 408 launched in August last year).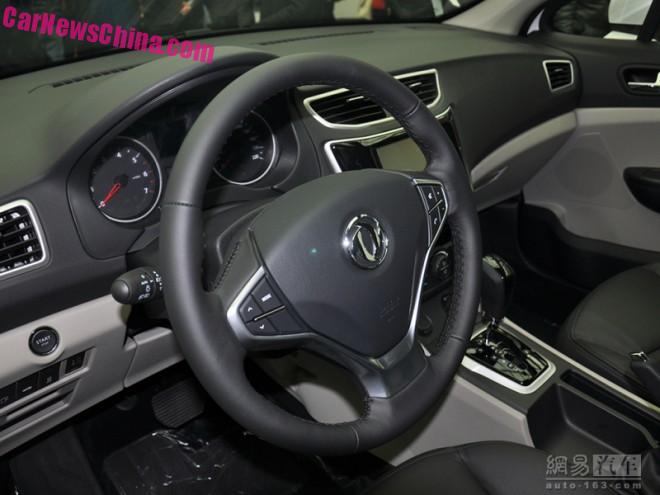 An fine looking dash. Black on beige. Traditional dials. Chrome bits for a bit of excitement.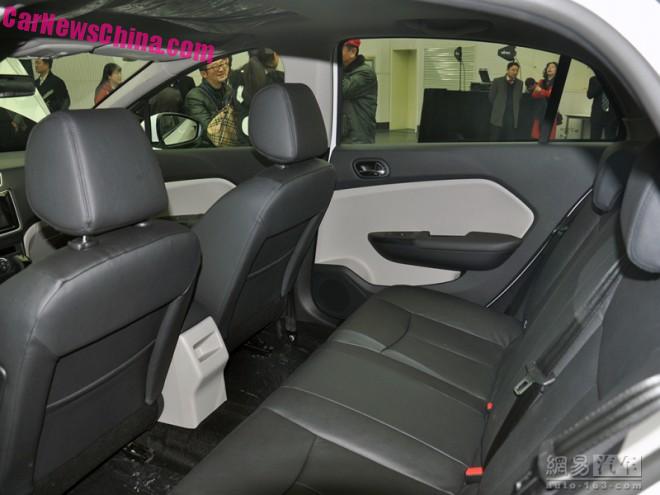 Flat bench has enough space for three.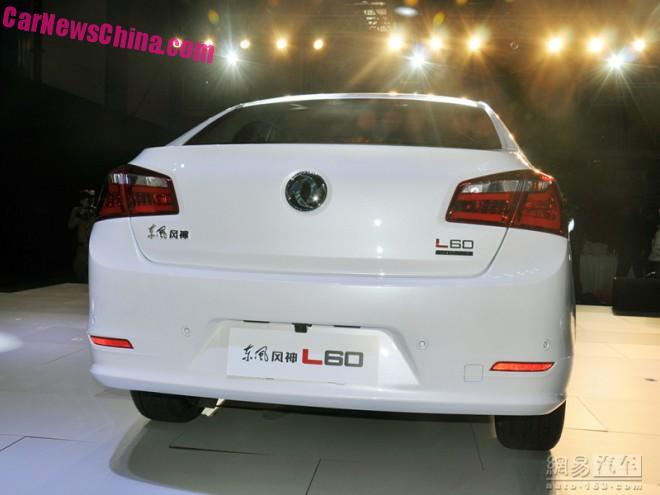 Large Dongfeng logo on the back. The 'L' of L60 is lettered in red for even more excitement.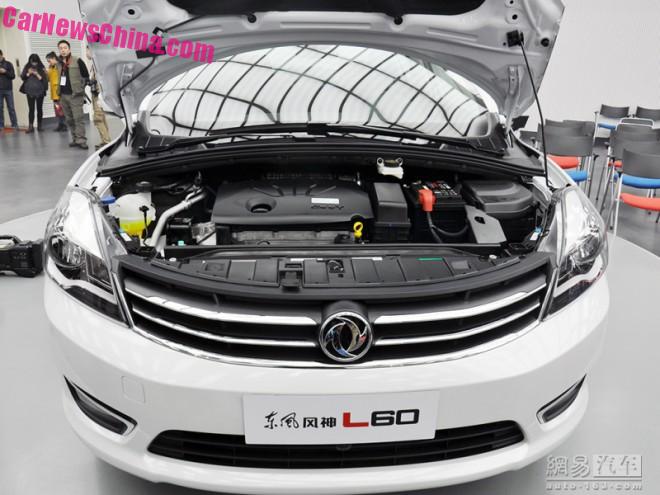 There will be two engines available, both sourced from PSA: a 1.6 with 115hp and 150nm, and a 1.8 with 137hp and 172nm, both mated to a five-speed manual or a six-speed automatic. Dongfeng is also said to be working on a 1.4 turbo, but when it will launch in the L60 is yet unsure.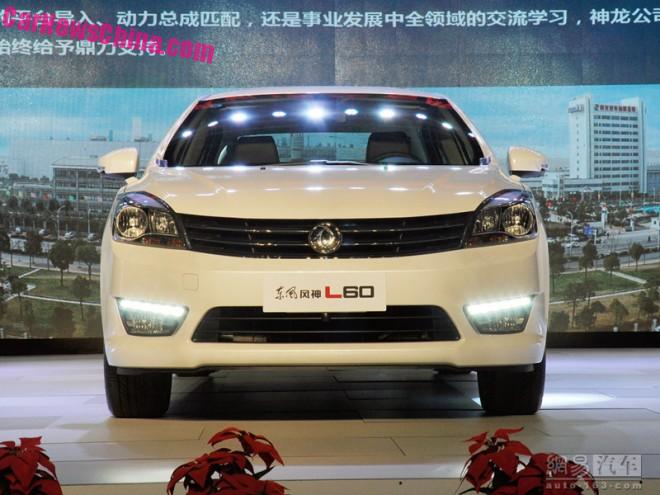 Red plastic flowers, a huge factory in the background, …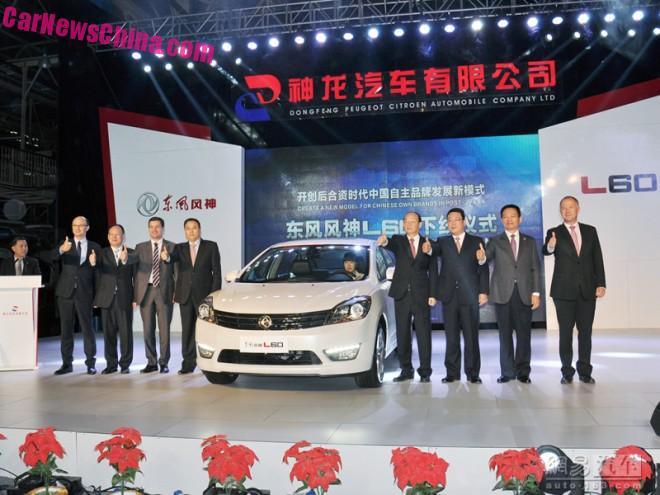 … French and Chinese man jointly smiling; this must be a car launch in China!