A cherry red Mazda 626 sedan, Spotted in China in Wanjing District in Beijing. The old Maz' looked dirty and dusty, but otherwise in a fine and drivable shape. The paint was fresh bar for some rusty brown spots on the bonnet, all parts were in place, bar for the loose grille, and the alloys were period-original.
The fourth generation Mazda 626 was made from 1991 until 1997. It was also known as the fifth generation Mazda Capella. The 626 came in sedan and hatchback form, it was manufactured in Japan, the United States, and Colombia. In Japan the sedan was called Mazda Chronos and the hatchback Efini MS-6 (Efini was a short lived sporty/luxury Mazda's brand). The 'Mazda GE' platform also underpinned the Ford Telstar and the Autozam Clef.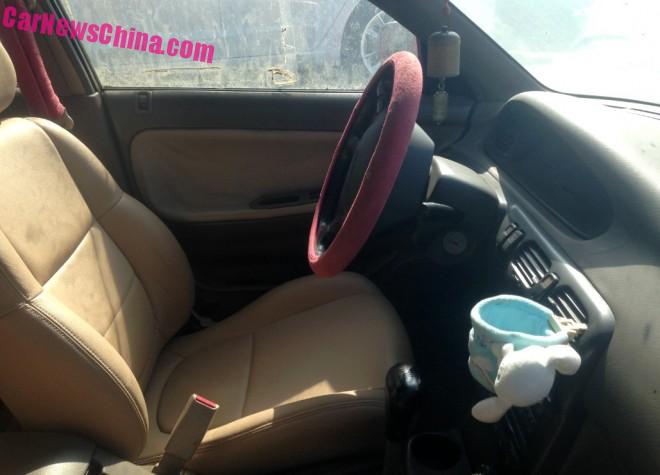 The interior looked fine with the original leather seats. Steering wheel cover and cup holder in the air vent (!) are typical Chinese after-market accessories. The front-wheel drive 626 was available with three petrol engines: a 104hp 1.8 four, a 118hp 2.0 four, and a 164hp 2.5 V6. This particular example has the V6 under the bonnet, here mated to a four-speed automatic.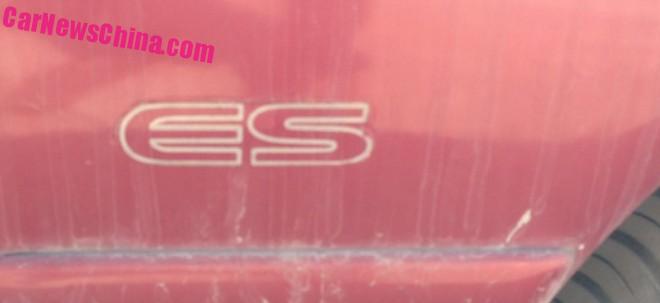 The top-spec ES trim-level was only available on U.S.-made cars, so this particular 626 was most likely born in the Mazda factory in Flat Rock, Michigan, and somehow ended up in China later in its life. The third generation 626 was never officially sold here, and this indeed is the very first example I met in country.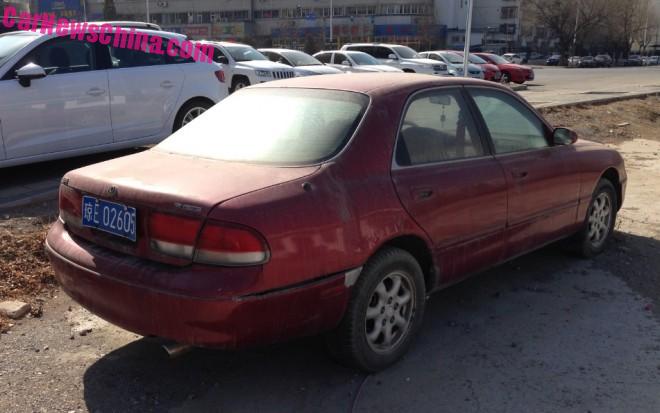 License plate area too small for Chinese plate, indicating again a U.S. car. Interestingly, the license plates are from Hainan Province, the subtropical island in the South China Sea, a driving distance of 2700 kilometer, plus 60 by boat. What a trip…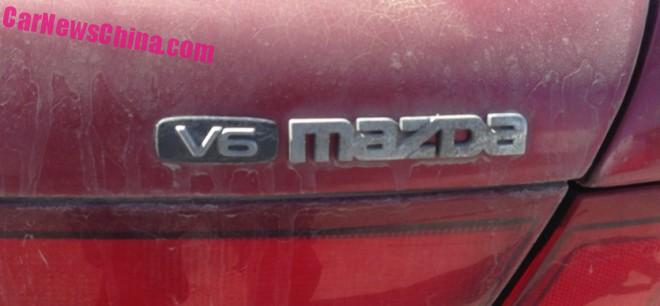 V6 badge proudly on the back.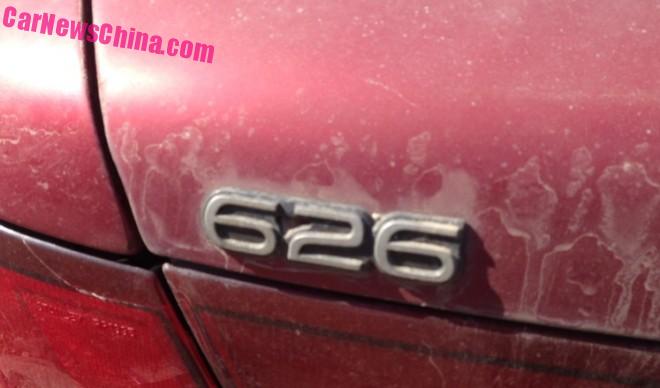 My first Mazda 626 in China.