The brand new MG GS Rui Teng will finally be launched on the Chinese car market on March 18. Price will start around 135.000 yuan and end around 190.000 yuan ($21.500 – 30.330). The GS Rui Teng is first SUV ever under the famous MG brand, now safely in the hands of the Shanghai Automotive Industry Corporation (SAIC).
At launch the MG GS Rui Teng will be available with only one engine: a 2.0 turbocharged petrol four with 220hp and 350nm, mated to a six-speed DCT. Later on a 167hp/250nm 1.5 turbo will join the line-up, mated to a seven-speed DCT.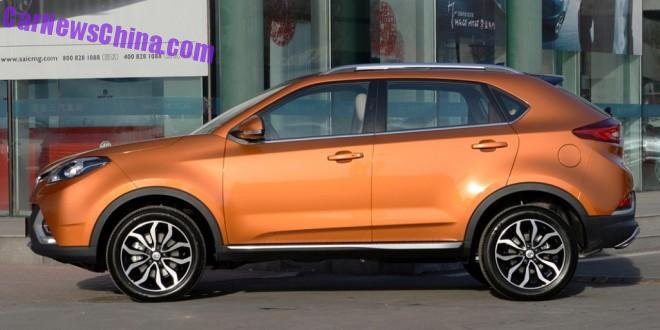 The MG GS Rui Teng is based on the third generation (2010) SsangYong Korando. The Shanghai Automotive Industry Corporation (SAIC), owner of the MG brand, owned a controlling stake in SsangYong Motor from late 2004 until 2009. The deal to use the Korando's platform was agreed in those days, but details are misty. Interestingly, new reports have surfaced saying the rear suspension of the MG GS is based on the suspension of the Volkswagen Tiguan SUV, which is manufactured in Shanghai at the Shanghai-Volkswagen joint venture. MG calls the platform of the GS Rui Teng 'SSA'.
Size: 4500/1855/1699, and wheelbase is 2650. Korando: 4410/1830/1675, wheelbase is 2650.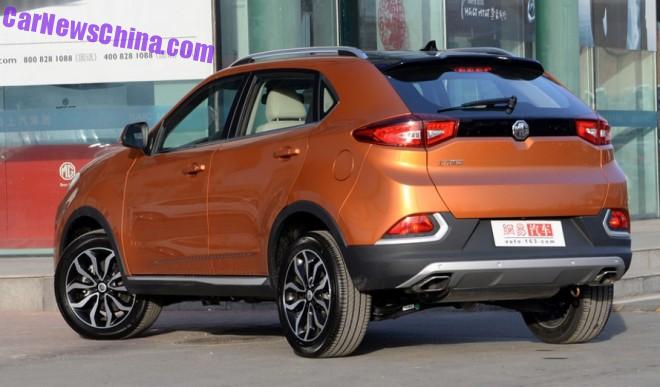 The MG GS Rui Teng has been through a lot of name changes during its long development process. Over the years it has been called GTS, CS, and GS, before settling on GS Rui Teng. Interestingly, this orange demo car seen at a MG dealer, doesn't have any name tag on the back. Is the fuzzy company cooking up something new again..? Probably not this time, because they finally added an SUV page to their website, where it is called GS Rui Teng.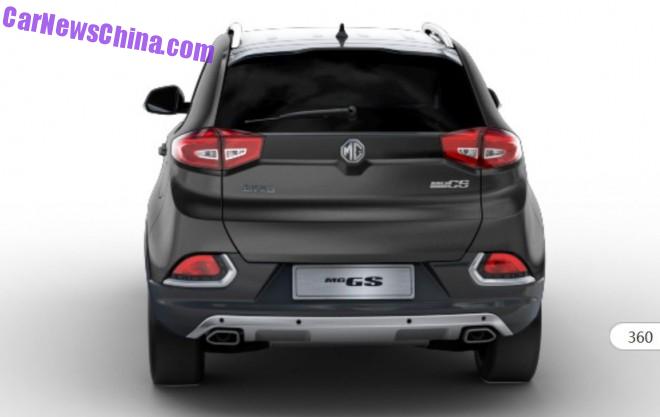 The page however still confuses. This is the back as shown in the configurator, showing a 'MG GS' badge on the right, with 'MG' in an extra small font.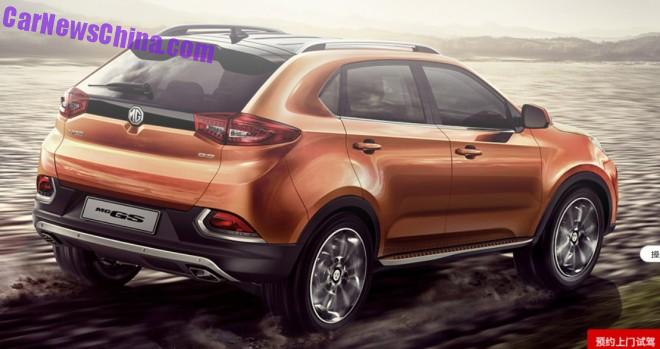 Scrolling down and there is this orange car, with only a 'GS' badge. Neither cars has Rui Teng (锐腾). What to make of that?!