This is the T·R·P New Horse S5, a new low-speed electric vehicle (LSEV) from China, seen last month on the Shandong EV Expo  (intro) in Jinan City. About the name: T·R·P stands for 'Terrestrial Red Pony' (陆地小红马), one of the best named brands we have seen on the show. This makes the full name of the vehicle the Terrestrial Red Pony New Horse (新马) S5.
It comes with a short boxy nose, a tall greenhouse with small windows, a large black grille with a beautiful logo, LED-like strips in the bumper, and sporty shiny multispoke alloys.
They really put their T·R·P name all over. On the bonnet, on the back, and on the doors just under the window, but only on the left side of the vehicle. They had it like that on all their cars on the booth.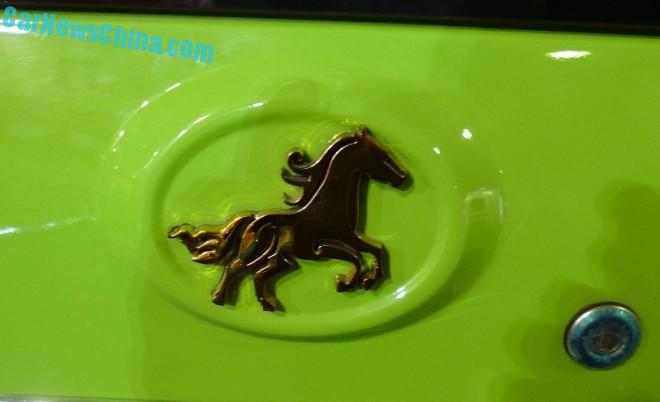 This is art. The pony is in gold here, but nothing in the name says it has to be. We would like to see it in Pink, like this.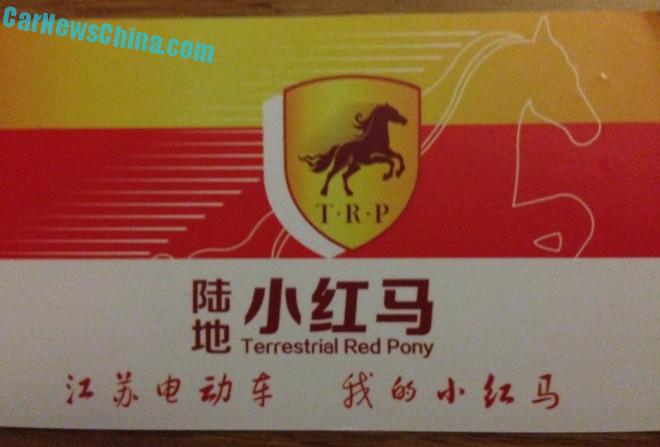 Their name card is very arty as well, with a brown pony on a shield, and another pony behind it.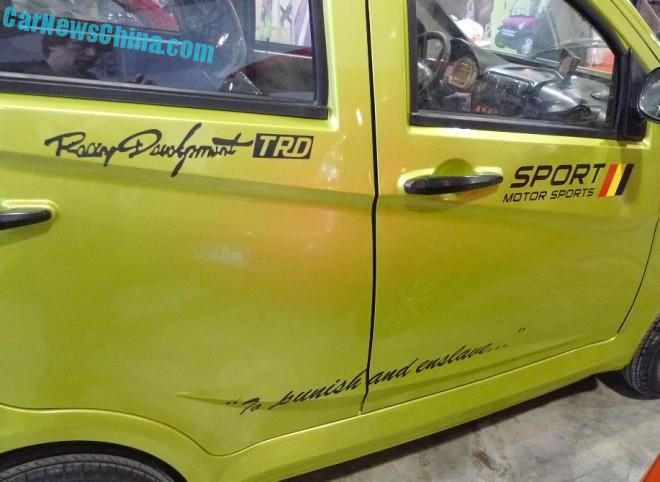 The right side of the vehicle had all sorts of decals, including one of tuner TRD, not to be confused with T·R·P.
The T·R·P New Horse S5 is manufactured by a company called Jiangsu Penglei Industrial Corporation (web), based in the great city of Nantong in Jiangsu Province. The company makes a large line of small electric cars under the T·R·P brand name, including a sporty four-door called Flying Horse, and a tiny hatch with a BMW kidney grille shamelessly called 'Treasure Horse S3'. Treasure Horse (宝马), is the Chinese name for BMW.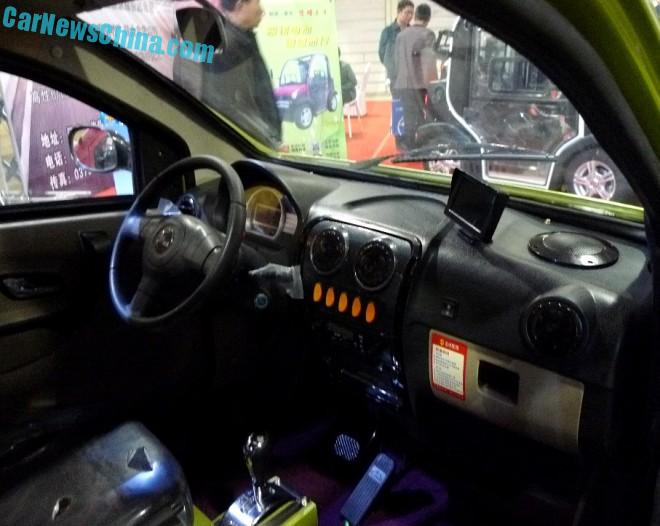 The interior is a rather black affair. Instrument panel is fully digital. Orange buttons on the center console are just too 1985-cool. Large round air vents for a cool head. Small LCD on dash is for watching MP4 video. Drive selector is located on the floor on a shiny platform slightly in front of the seats.
T·R·P New Horse S5 is powered by a tiny electric motor with 2.2 Kw mated to a lead-acid battery. Top speed is 45 kilometer per hour and range is 120 kilometer. Charging takes ten hours on 220 volt. The S5 is really a little pony: 2800/1350/1500, wheelbase is 1240 and weight is 400 kilo. All specs as claimed by the manufacturer.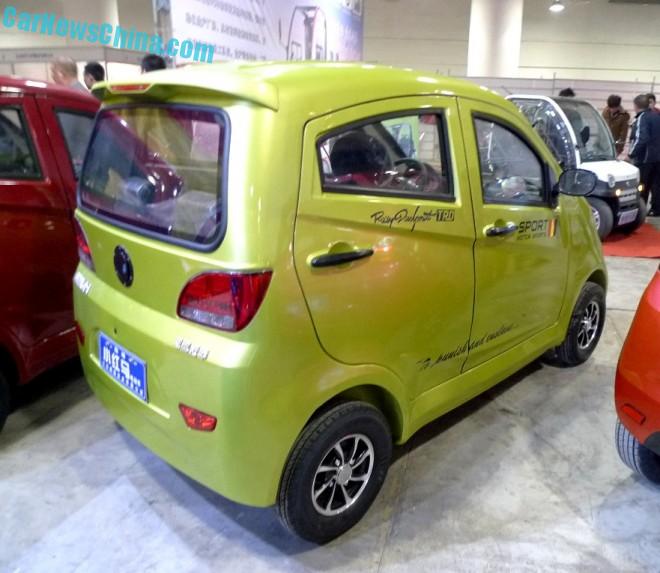 Passengers in the back won't see much out of that window, but it looks really speedy. Window wing is bolted on. Rear lights a tad too boring compared with the rest of the car. But I guess the name makes up for everything. This is the Terrestrial Red Pony New Horse S5, and there isn't any other car called like that, or even close.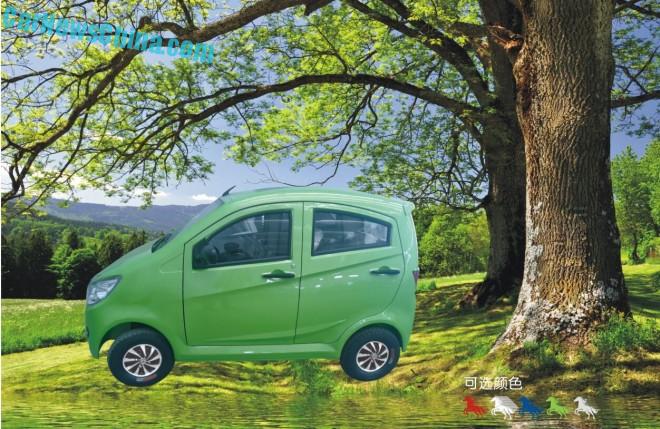 I got this promo photo from the T·R·P website, showing the S5 in green in a green scenery. Available colors are said to be red, gray, blue, green, and white. But they also got this on the site: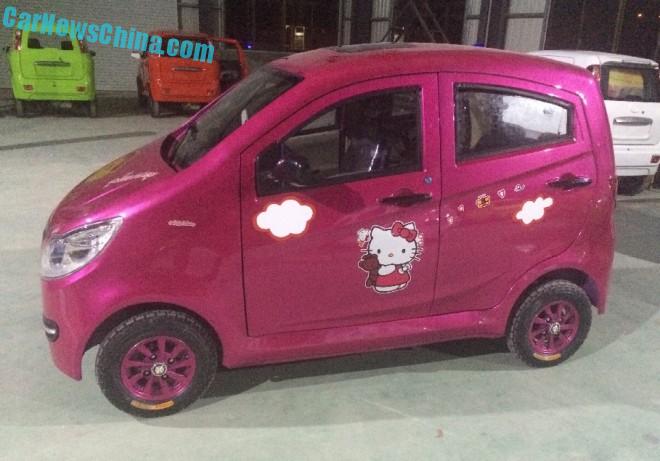 Hello Kitty!, our favorite pussy.