The very first photos of the final-final production version of the Beijing Auto BJ40, seen here arriving at the expo hall of the Shanghai Auto Show where it will debut tomorrow. The Beijing Auto BJ40L, formerly known as the Beijing Auto B70, is the four-door version of the two-door Beijing Auto B40.
There will be two examples on the show: a vague green car and a vague brown car. What is wrong with red or black these days?! The Beijing Auto BJ40L will be available with two four-cylinder petrol engines: the old and trusted 2.4 with 143hp and 217nm, and a new 2.0 turbo with 195hp and 265nm. Bot engines are mated to a five-speed manual gearbox, sending power to all four wheels.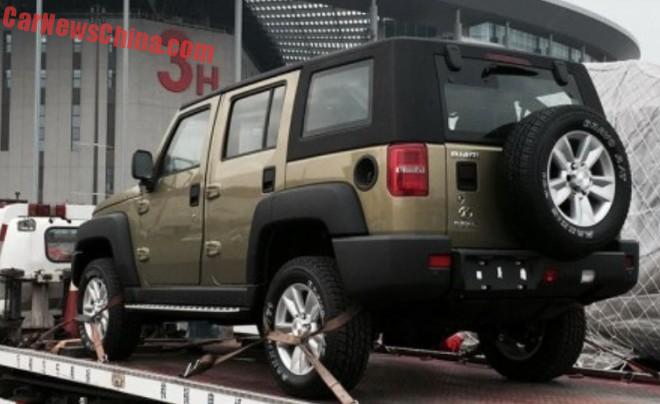 Design is exactly like the BJ40, with two extra doors added for the L and really nothing more. Price will start around 160.000 yuan and end around 220.000 yuan. The Beijing Auto BJ40L will hit the Chinese market later this quarter.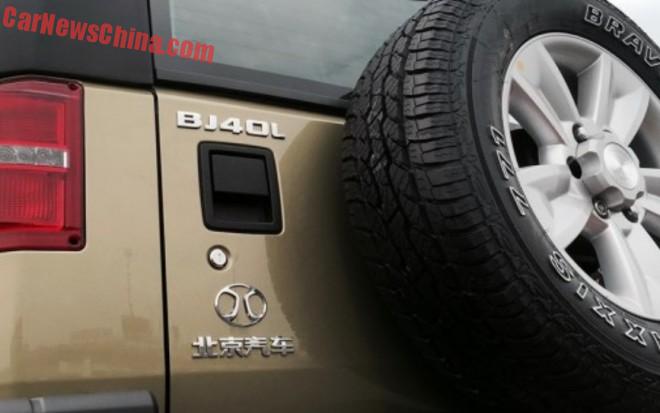 The new Beijing Auto BJ40L.