The brand new Beijing Auto BJ20 concept has been unveiled on the Shanghai Auto Show in China, featuring a very daring design, mixing American and Japanese influences for an interesting in-your-face ensemble, especially up front. The Beijing Auto BJ20 previews a new compact SUV that will be positioned below the current Beijing Auto BJ40.
Things are a bit more calm at the back, a bit, that is, for that bumper is still properly mad, moving all the way up over the lower rear-door. The production version of the BJ20, which might or might not look like this concept, but will have about the same size, will be launched on the Chinese car market in late 2016. Price will start around 80.000 yuan and power will come from 1.5 and 1.5 turbo four-cylinder engines.
Interestingly, back in 2013 we saw leaked patent drawings of another Beijing Auto BJ20, which so far hasn't become a real car. The 2013 BJ20 was rather retro, this new BJ20 is just… everything.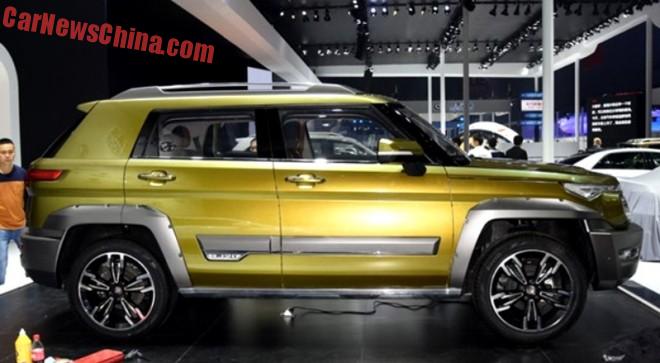 Wheel arches very Jeep-like, but wheels are far too small. Giant mirrors compensate for closed C-pillar.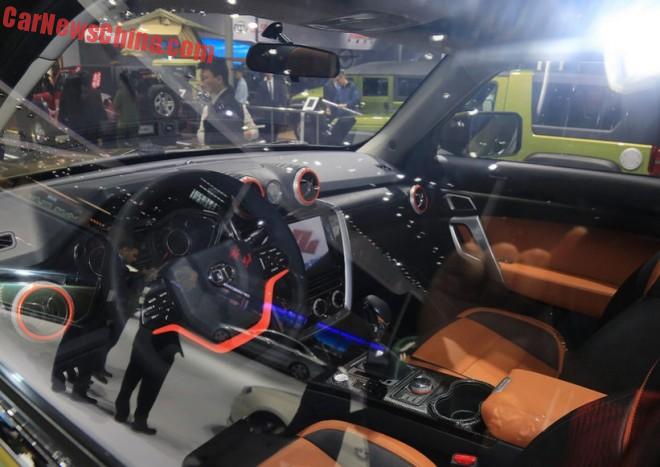 The doors were shut but we can see a rather trendy interior with orange detailing, round vents, and orange seats. All hip, all good.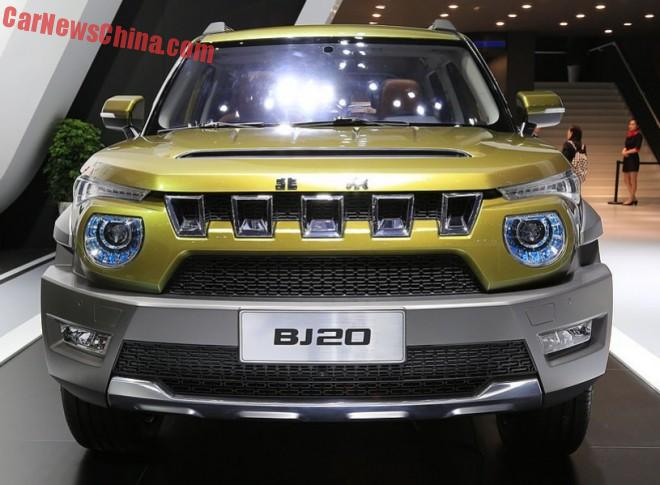 She is surely smiling.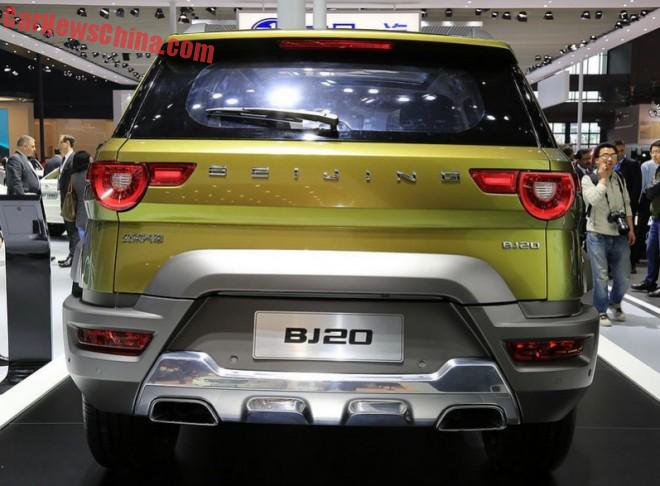 The lower part of the bumper, with the skid pad and the exhaust pipes, is in shiny chrome. The rest of the bumper is in gray plastic. BEIJING lettering between the lights is cool.