The Beijing Auto BJ40, has launched on the Shanghai Auto Show in China, looking very green for an old-school petrol-powered off-road vehicle. The Beijing Auto BJ40L, formerly known as the Beijing Auto B70, is the four-door version of the two-door Beijing Auto B40.
The Beijing Auto BJ40L will be available with two four-cylinder petrol engines: the old and trusted 2.4 with 143hp and 217nm, and a new 2.0 turbo with 195hp and 265nm. Bot engines are mated to a five-speed manual gearbox, sending power to all four wheels.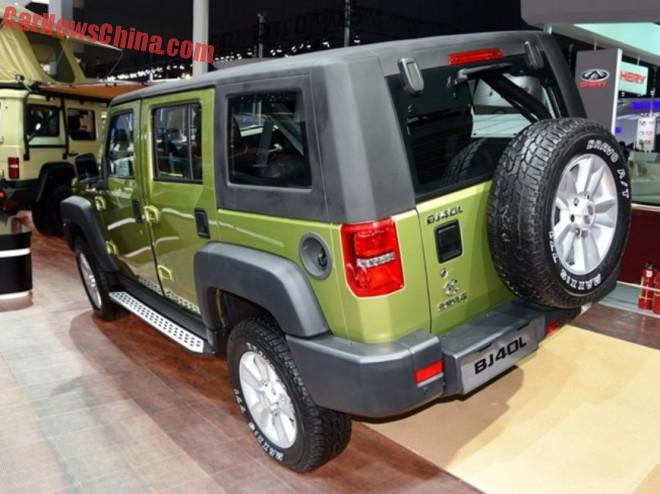 Design is exactly like the BJ40, with two extra doors added for the L and really nothing more. Price will start around 160.000 yuan and end around 220.000 yuan. The Beijing Auto BJ40L will hit the Chinese market later this quarter.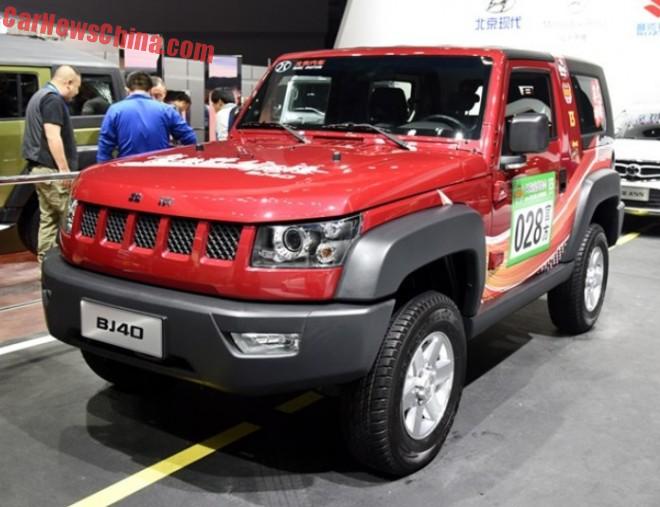 The BJ40.