The outrageous Jiangling Yusheng S330 concept has been unveiled on the Shanghai Auto Show, shocking friend and foe alike. The Yuhu previews a future high-end and sporty crossover SUV. Design is simply manic, with a wildly aggressive stance, a giant black grille with tongue-like bars, very angry headlights, and a bling-bling shiny blue paint job.
The Yusheng S330 is just under five meters long an almost 1.8 meters high. It is purely a design study without an engine, but a screaming-in-your-face car like this surely needs something powerful and very high-revving! Check that wheel: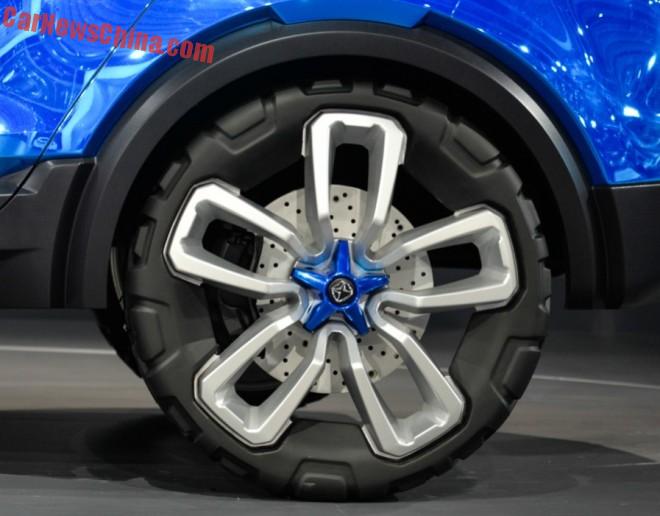 That's just brilliant, especially the blue five-spoker in the center.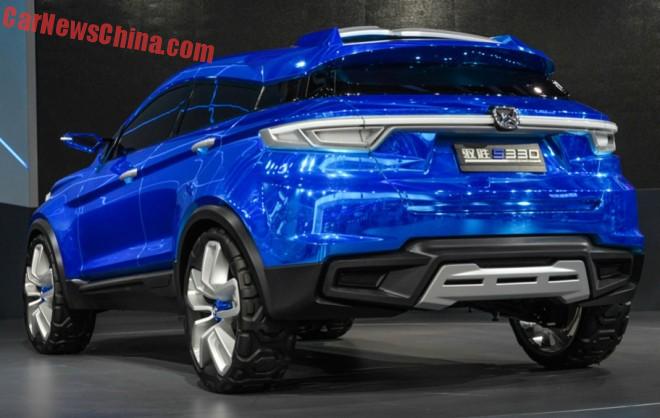 Big wing on the roof, chrome bar between the lights, heavy black bumper with a chromed gray skid pad. What not, is to love?
The Jiangling Motor Corporation, or JMC, is one of China's largest builder of small and medium commercial vehicles. They also make a series of rugged SUV and pickup trucks.
With Changan Auto, JMC owns the controversial Landwind brand, famous for the infamous Landwind X7 SUV. Last but not least, JMC has a successful joint venture with Ford Motor for making Ford-branded commercial vehicles and SUV's.
Fear thy human beings, the Yusheng S330 is coming to eat y'all!