This is the all-new Changfeng Liebao CS10, launched earlier today on the 2015 Shanghai Auto Show.  The Changfeng Liebao CS10 is a new medium-sized SUV, it will be launched on the Chinese car market later this month, priced from 90.000 to 130.000 yuan.
The SUV debuted as the Changfeng Liebao CS10 concept on the 2014 Beijing Auto Show, it was subsequently renamed Liebao Q5, but that has now bee reverted and she is called Liebao CS10 again. Changfeng probably got an angry call from Audi…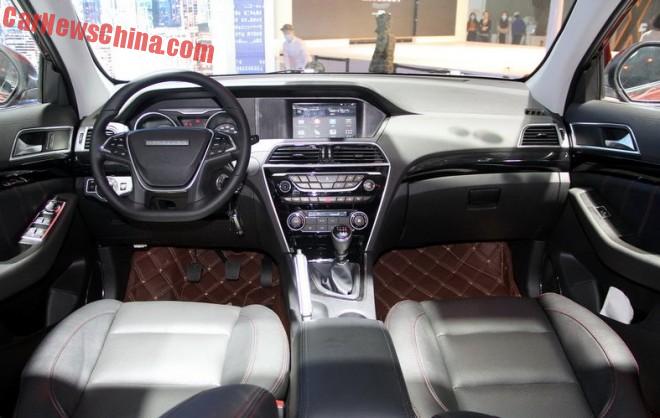 Great floor mats! The rest of the interior isn't bad either. Fit and finish seems good and materials are u to par. Lots of buttons on the center console topped by a mid-sized touch screen.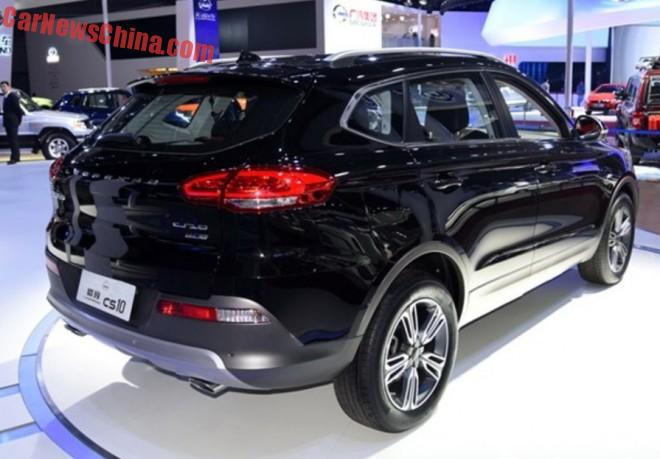 Roof rails are functional. Rear window is small, but that is hip these days.
At launch, the Liebao CS10 will be available with a Mitsubishi-sourced 2.0 liter turbocharged four-cylinder petrol engine with an output of 180hp, mated to a six-speed manual transmission. Later on a 130hp 1.5 turbo will ne added to the line-up.
The Mitsubishi 2.0 turbo is becoming a popular engine among local Chinese automakers, it also powers the controversial Landwind X7 and the upcoming SouEast DX7 Bolang.
Size: 4663/1875/1700, and wheelbase is 2700.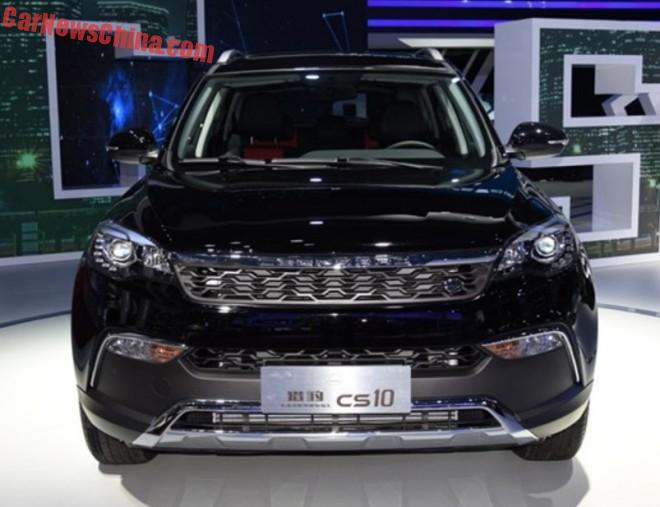 A touch of Range Rover at the front. I guess the British didn't field a call.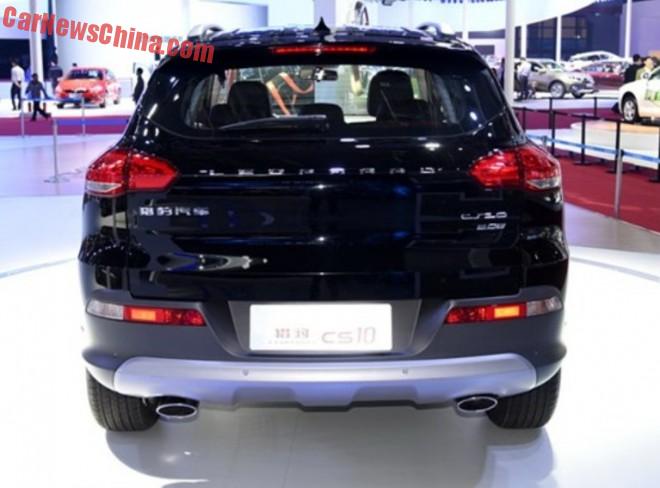 A bumper-wide skid pad with two barely integrated oval-shaped exhaust pipes.

The CS10, not some Q5.