New Spy Shots of the upcoming Changfeng Liebao Q5 SUV, a new SUV for China and the first self-designed SUV for the Changfeng brand. The Liebao Q5 will be launched on the Chinese auto market in the first half of this year. Price will start around 100.000 yuan and end around 130.000 yuan. The Changfeng Liebao Q5 debuted as the Changfeng Liebao CS10 concept on the 2014 Beijing Auto Show.
A fine looking vehicle, and certainly the best looking Changfeng ever. Roof rails are functional. Rear window is small, but that is hip. Size: 4663/1875/1700, and wheelbase is 2700.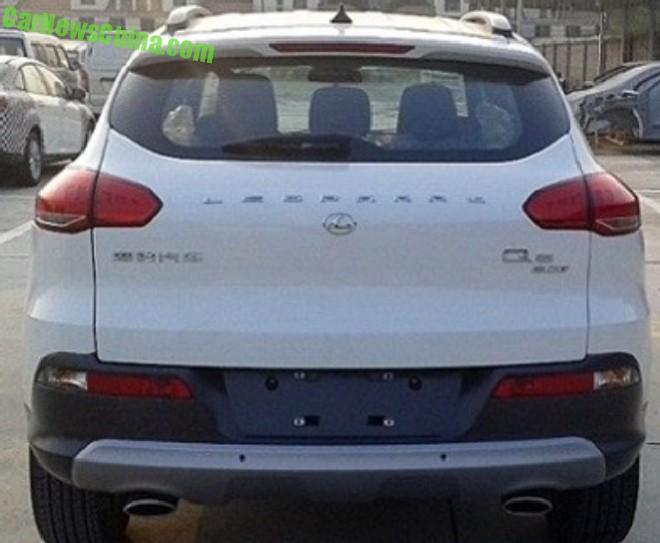 Exhaust pipes are hanging low under the bumper, otherwise a neat rear end.
The Liebao Q5 will be available with two four-cylinder petrol engines sourced from Mitsubishi:a 1.5 with about 130hp and a 2.0 turbo with 190hp and 250nm. The Mitsubishi 2.0 turbo is becoming a popular engine among local Chinese automakers, it also powers the controversial Landwind X7 and the upcoming SouEast DX7 Bolang.