A Chinese man from the great city of Shenyang in Liaoning Province has made a wooden electric car, a sporty roadster styled pretty much like an Excalibur. It took the 49-year old carpenter Liu Fulong three months to build the vehicle from scratch. Liu's trade-mark 'thumbs up' ornament stands proudly on the bonnet.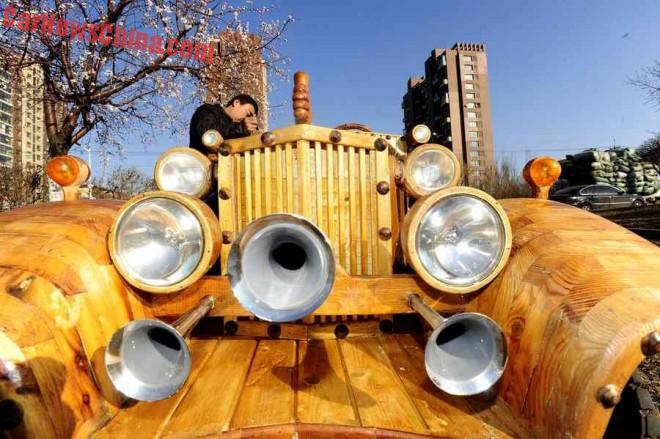 The car is called the '3.0', because it is the third car Liu built. It measures two meters long, 1.4 meters wide, and weighs 400 kilo. The electric motor comes from an electric scooter and delivers 11 horsepower, which is, according to Liu, good enough for a 60 kilometer per hour top speed.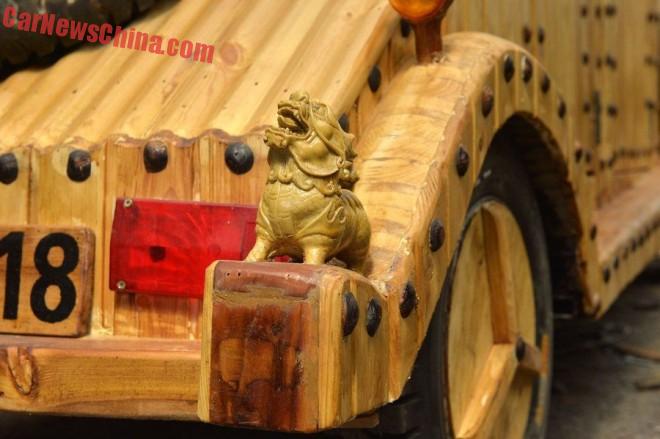 A traditional Chinese lion on the front fender. Liu paid 20.000 yuan or 3220 US dollar out of his own pocket to create the vehicle. He hopes it will attract more customers to his carpentering business. The number on the 'license plate' is Liu's telephone number, so if you are in Shenyang and you need that kitchen cabinet done, you can give him a call.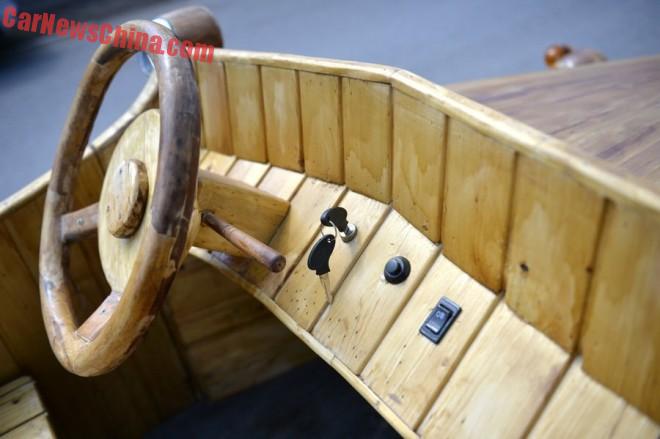 A very basic dash with a keyhole, a button for the horn, and a switch for the lights. Steering wheel is made out of wood as well!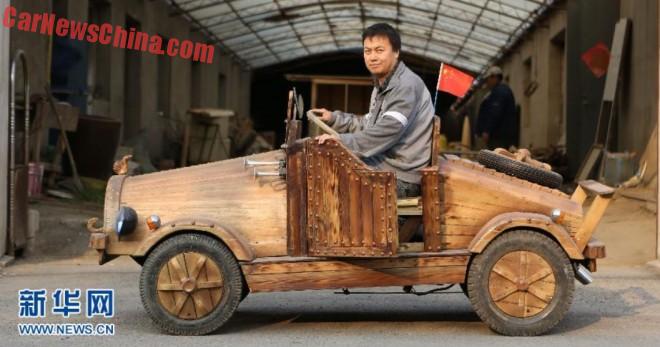 This is the '01', Li's first project, a smaller electric roadster with tree-like doors. Thumbs up ornament on the grille again.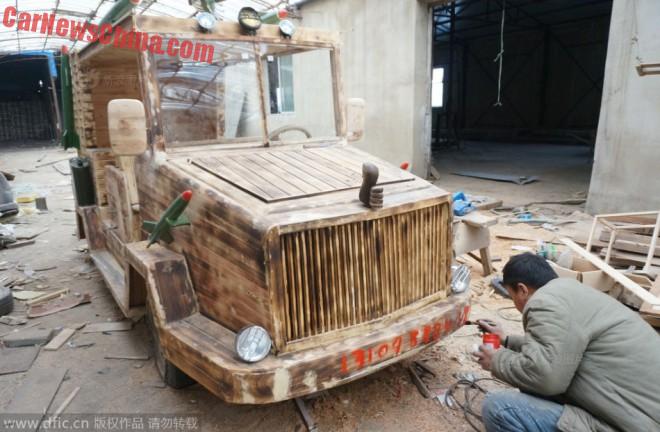 This is the maddest car. The '02' is a truck-like vehicle equipped with rocket launchers. Powered by an electric tricycle motor. Big thumbs up on the bonnet! This man Liu clearly has a lot of talent, we hope we will hear more of him soon.