The all-new Nissan Lannia will be launched on the Chinese car market in September. The Nissan Lannia is a China-only mid-size B-segment sedan, it is the production version of the 2014 Nissan Lannia concept. The production version debuted last month on the Shanghai Auto Show. The Chinese name of the Lannia is 'Lanniao' (蓝鸟), or Bluebird.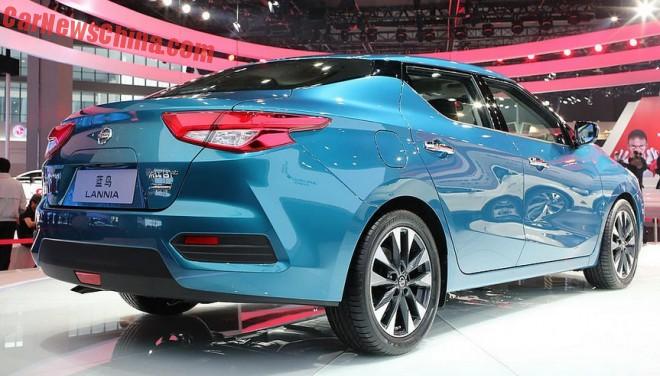 The Lannia was designed by the Nissan China Design Center (NDC) and the Nissan Global Design Center (NGDC). It will be manufactured in China by the long-running Dongfeng-Nissan joint venture that makes a wide range of Nissan-branded cars for the Chinese car market. 
The Lannia is based on the new Nissan MFA platform. Power will come from various 1.6, 1.8, and 2.0 four-cylinder petrol engines. Price is expected to start around 150.000 yuan.