A very speedy Chevrolet Corvette Stingray, Spotted in China in the great city of Suzhou in Jiangsu Province by Reader Pinut 187, thank you for the pictures! The good Chevy is painted in baby blue and further sexed up with an impressive body kit (Geiger?) including an all black grille and bumper, a dangerously low front splitter, and a Z06-style bonnet.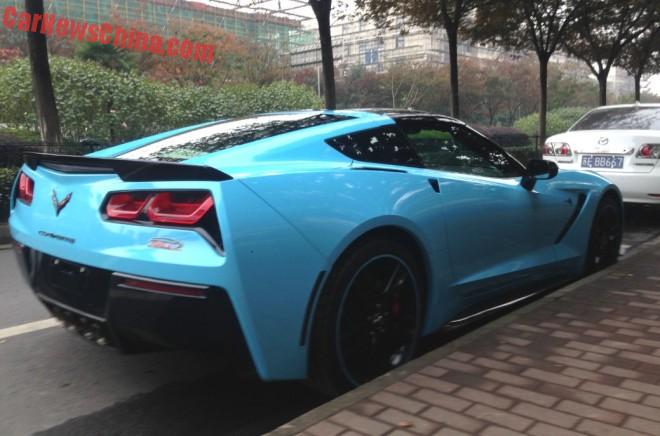 More pretty comes with darkened windows, darkened headlights, a black roof, a absurdly cool standing carbon fiber wing at the back, and sporty multispoke black alloys with a baby blue edge.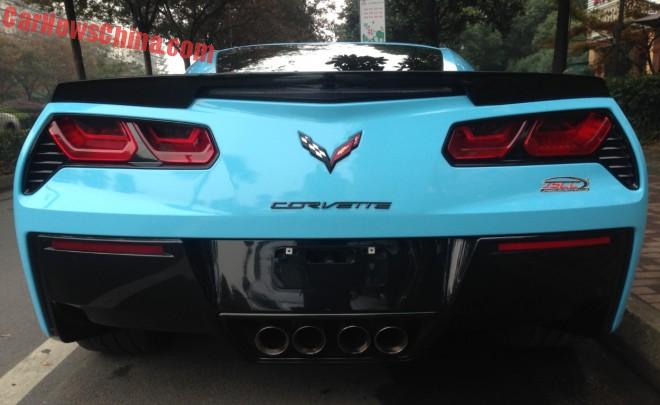 The base Stingray is powered by a 6.2 liter V8 with 460hp and 624nm, good for a 290 kilometer per hour top speed and a 3.8 second 0-100. The Geiger version however, if it is indeed such, in tuned up to a massive 590hp and 757nm. Baby blue 'Merican muscle!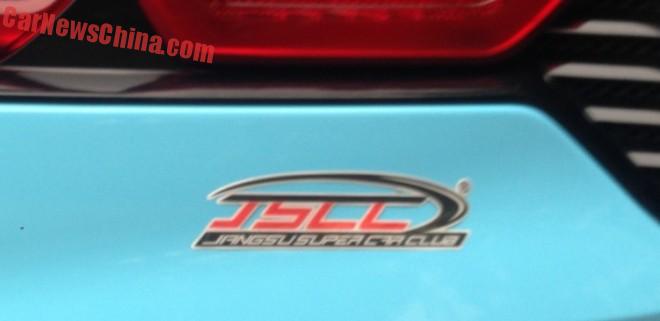 JSCC stands for 'Jiangsu Super Car Club'. A bit odd as 'SCC' in other cities mostly goes as 'Sports Car Club', but sure there in Jiangsu they can do whatever they want with their S.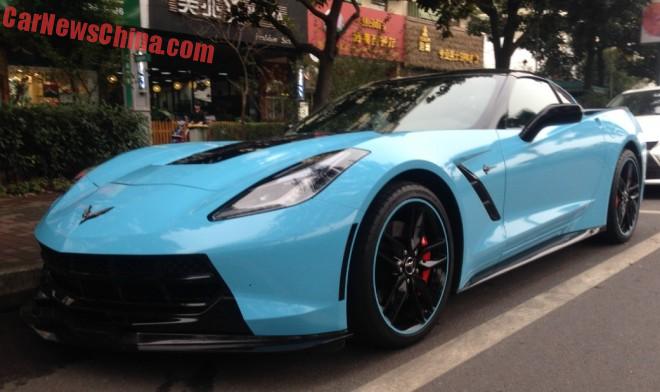 The C7 Corvette is not officially available in China, so those who need one got to go gray, where price is high. Current price for the Stingray starts around 1.7 million yuan or 270.000 USD. This baby blue car however was likely a lot more expensive again.