The Lifan 820 sedan will be launched on the Chinese car market in July. Price for thew new Lifan flagship will range from 90.000 from 120.000 yuan, positioning the 820 in one of the most competitive sedan segments of the market. The Lifan 820 debuted in April last year on the 2014 Beijing Auto Show.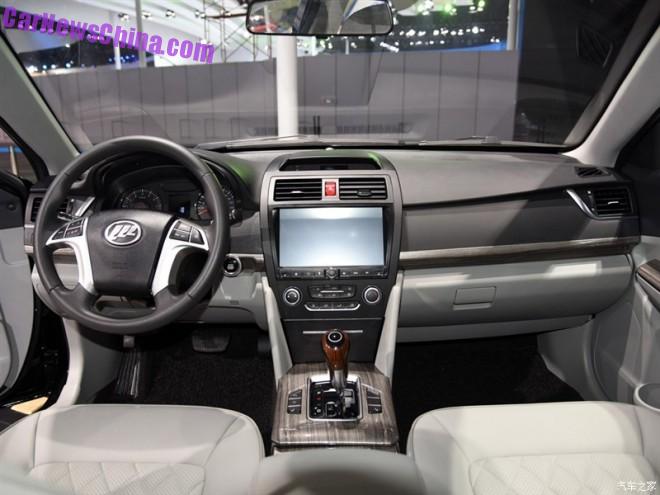 A luxurious interior with leather and wood, and even the floor mats look good. Huge touch screen in the center console. Start button hiding behind the steering wheel. Gear knob in a different kind of wood. Steering wheel looks a tad too simple compared to the rest of the place.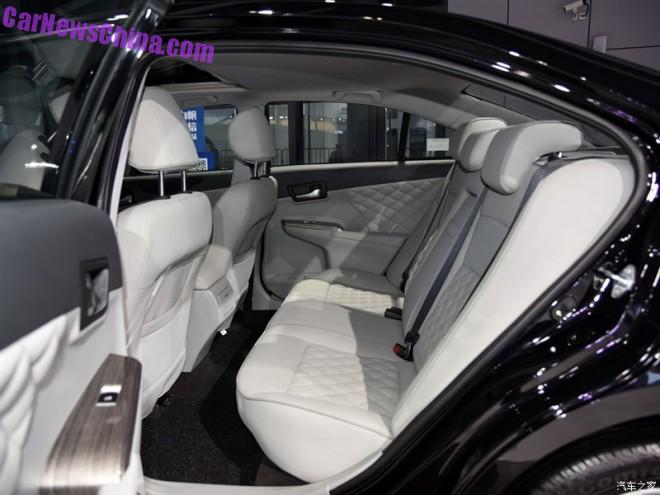 White leather is classy.
The Lifan 820 will be available with three four-cylinder petrol engines: a 1.8, a 2.0 turbo, and a 2.4. The first two engines are developed by Lifan in close cooperation with Ricardo, a large British automotive engineering firm. The 2.4 is sourced from Mitsubishi, a classic engine in China that powers zillions of cheap sedans, SUV's, and pickup trucks from local Chinese automakers.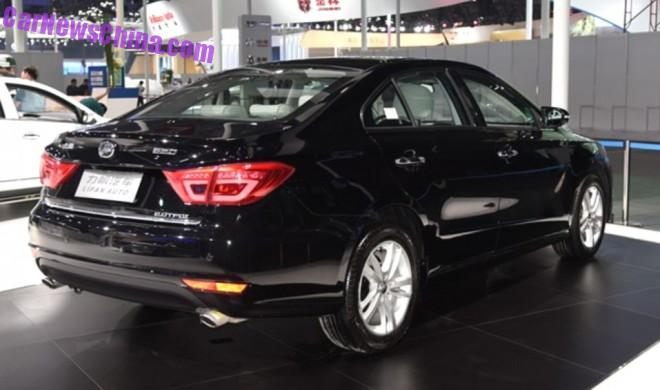 Large taillights and the exhaust pipes are hanging a bit too low, but otherwise a nice looking ass on a nice looking car, surely the best looking Lifan so far.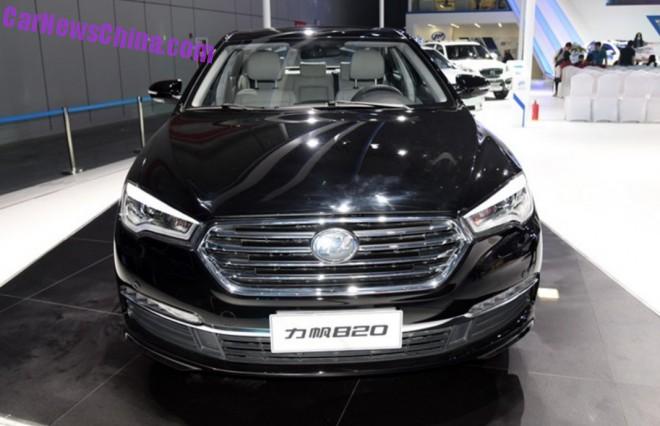 Big Lifan logo on a shiny shiny grille flanked by sleek headlights, topping a bumper with LED strips and one more shiny bar.