Only four days ago we saw a Supercar Wedding in Jinan, but that was peasant stuff compared with how they do such supercar things in Shanghai. More than fifty speedy and super expensive vehicles gathered for a massive celebration as an equally massive restaurant in the suburbs. All cars got a red heard made of red roses on the bonnet. Kitch is Glorious! On the first photo a flashy McLaren 650S in bright orange.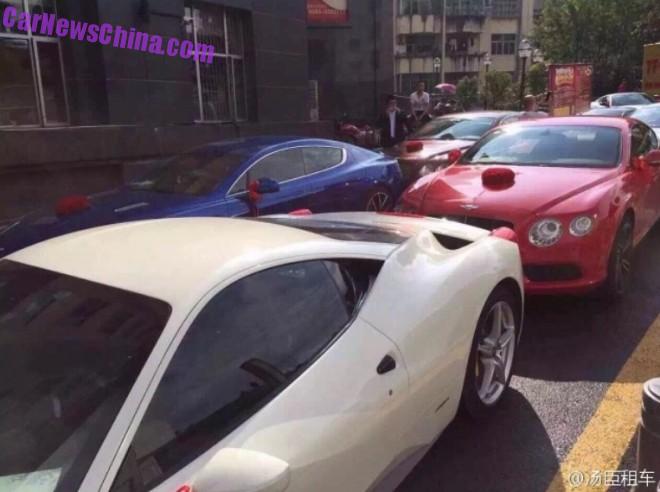 Moving down the line with a white Ferrari 458, a blue Aston Martin Rapide, and a red Bentley Continental GT.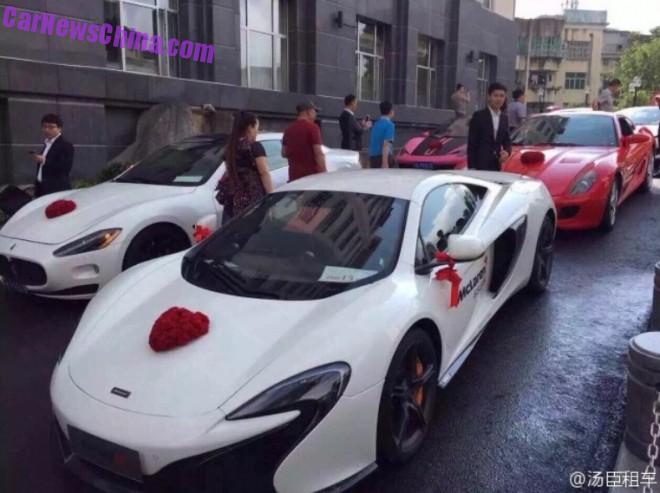 A white 650S, white Maserati GranTurismo, Pink Ferrari 458 Spider, and a red Ferrari 599.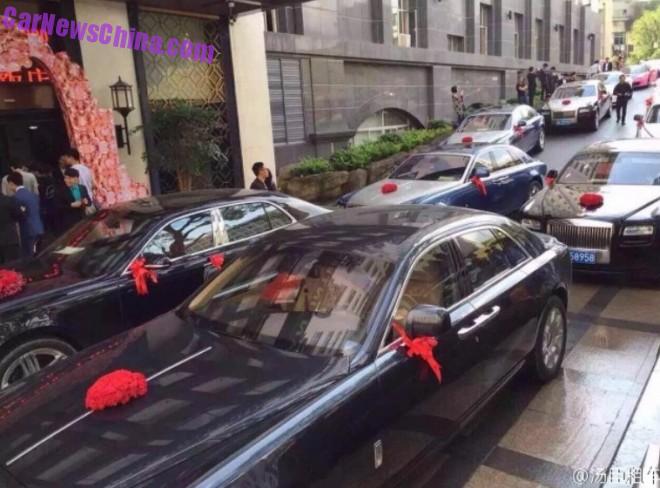 It won't be easy to find your Rolls-Royce Ghost on this parking lot! That's five at least. And a Bentley Mulsanne on the left.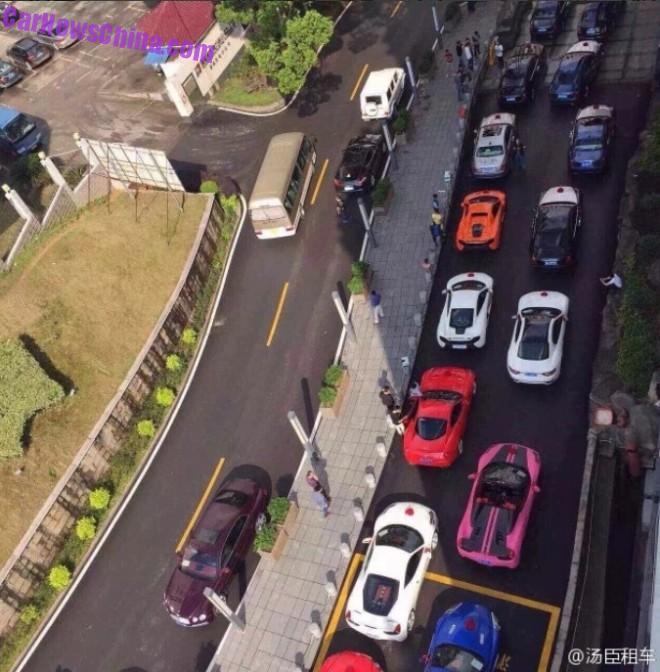 Seen from the top. Pink 458 Spider really kinky, with a black center and Pink racing stripes. Strangely, there doesn't seem to be a single Lamborghini around. Too common, perhaps..?