A manically beautiful McLaren 650S Spider supercar, Spotted in China in the great city of Shenzhen in Guangdong Province. The Mecca is painted in an interesting white-blue combination, with blue doors, blue detailing around the headlights, a blue stripe over the bonnet, a blue stripe from the door to the taillights, and an all-blue roof. Alloys are silver five-spoke with red brake calipers.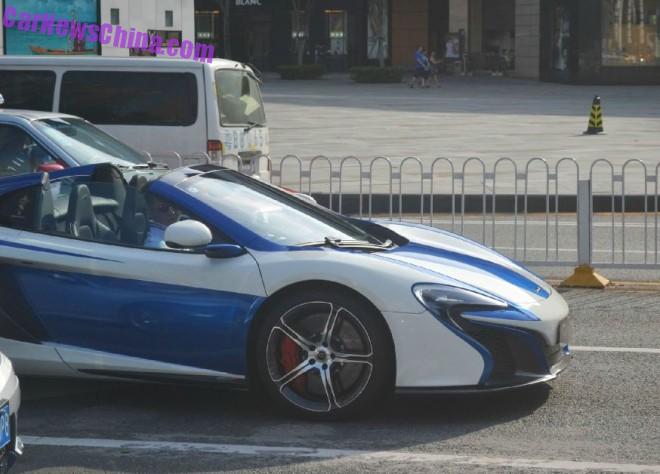 The driver wears a white polo shirt with the collar up. Tsk tsk. Note logo on the B-pillar.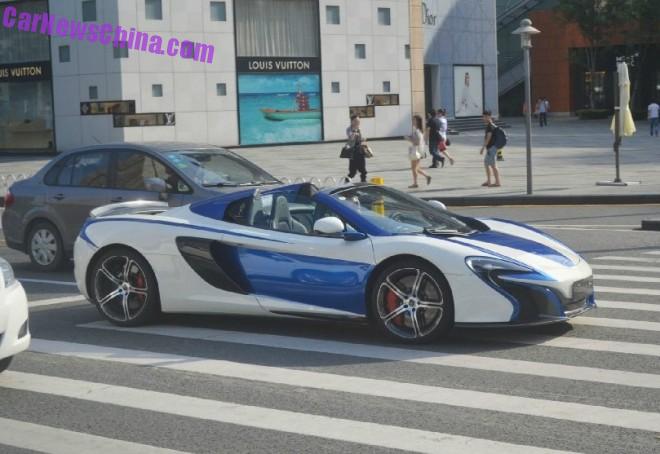 Impressive work on the mirrors. The stalk is blue and the mirror itself is white.
The 650S is powered by a manic twin-turbocharged 3.8 liter V8 engine with 650hp, hence the name, and 680nm. Top speed is 333km/h and 0-100 is gone in 3 seconds. The 650S was launched on the Chinese car market in August and the Spider goes for a hefty 4.06 million yuan or 658.000 USD.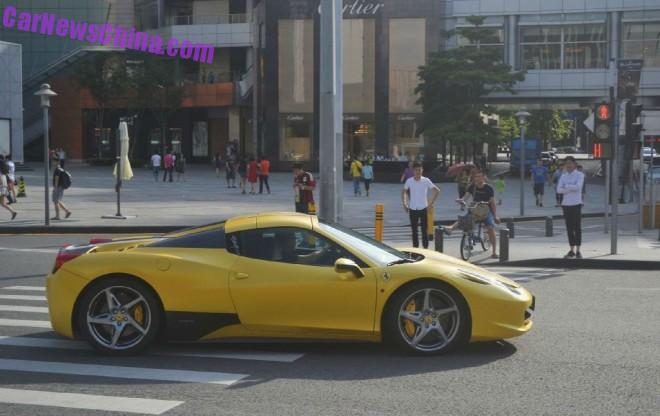 The McLaren 650S Spider was followed by a Ferrari 458 Spider. Special color scheme again, and same logo on the B. We will try to find out more…