This is the new Maxus EG10, an electric vehicle based on the petrol-powered Maxus G10 MPV. The EG10 is one of the largest electric vehicles developed by a local Chinese automaker so far. It will be launched on the Chinese car market in early 2016 for about 230.000 yuan including green-car subsidies.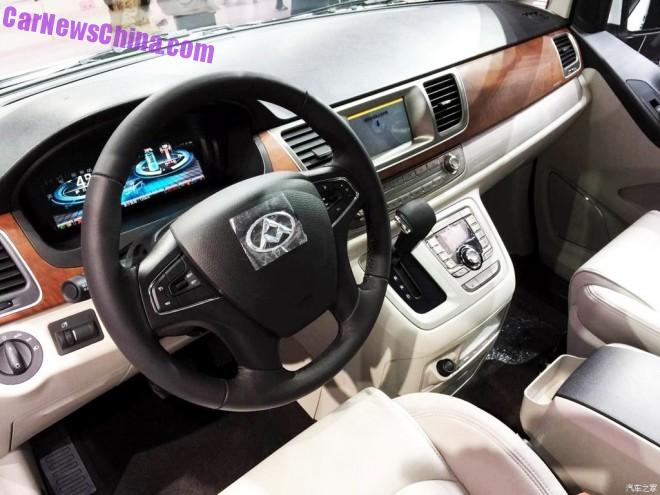 The interior is standard G10 bar for the instrument binnacle. The electric EG10 is powered by an electric motor with an impressive output of 204hp and 800nm. Range however is disappointing; after only 150 kilometer the EG10 needs new juice. Maxus hasn't released any numbers on top speed and acceleration.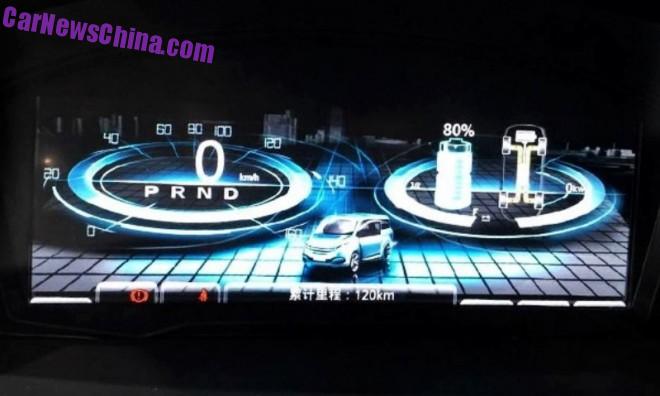 The graphics are good, especially the drawing of the vehicle. Graphic on the far right seems to indicate all four wheels are powered, but this hasn't been confirmed.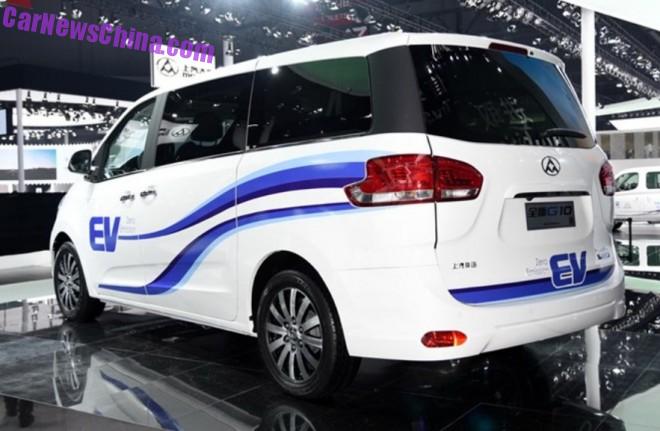 Blue stripes because blue = green. But no matter that, it is becoming crystal clear that the electric car market is starting to boom seriously in China, with ever more car makers developing ever more electric vehicles. The range of vehicles is also widening fast. A few years ago there were only electric mini cars, but today we see electric mini vans, electric buses, electric trucks, and now a large electric MPV.
The Maxus brand is owned by the Shanghai Automotive Industry Corporation (SAIC). SAIC bought Maxus from the British LDV Group in 2010.