An extremely beautiful BYD F0, Spotted in China in the Lido area in Beijing. The good BYD is painted in shiny black and further sexed up with white tron stripes, white racing stripes, various other speedy stickers, black windows, black multispoke alloys, and an impressive body kit including wide wheel arches and a wicked front spoiler.
This BYD F0 is a Transformer and a Fast and the Furious. Kid was impressed.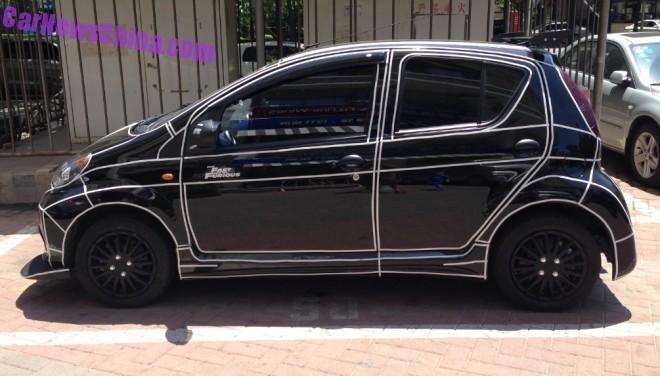 The stripes were clear and straight, clearly a professional job done. Tron stripes are surely designed for a shine in the night, but worked surprisingly well under the bright afternoon sun.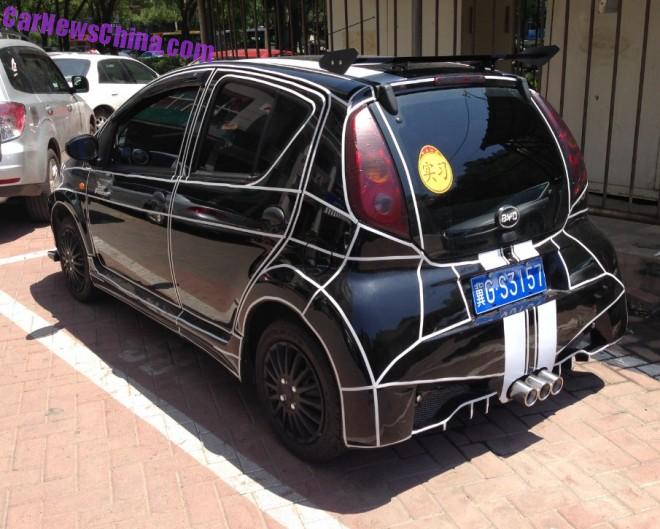 Big wing on the roof, dark red taillight covers, a completely black rear window, a yellow 'new driver' warning sticker, Hebei license plates, a fatass diffuser, and…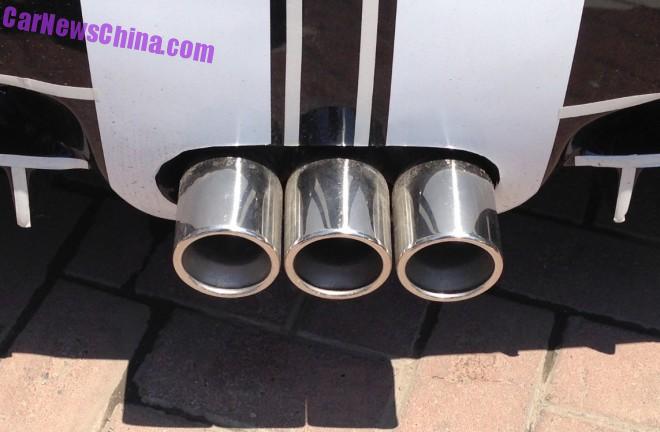 …. three exhaust pipes, because two is not enough and one is just for the ladies. Good BYD!