Drama in the great city of Qingdao in Shandong Province where a Bentley Flying Spur crashed onto a white pole while reversing. The rear bumper and the left-rear light of the Bentley were seriously damaged. The pole was all right, and fortunately nobody got hurt.
Another view of the damaged bumper, which will most likely need a replacement, which won't be cheap, as Bentley maintenance costs are notoriously expensive. And the Spur is a costly car in China. Price starts at 3.19 million yuan for the base V8 and ends at 4.35 million for the W12 Speed ($508.000 – $692.000).
Now or that pole which caused all that damage to a great motorcar. Sure that pole stood in a crowded parking lot or such, almost invisible between buildings or other, right..?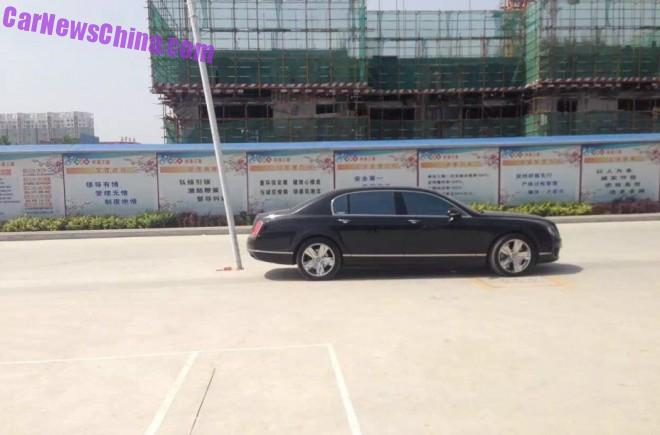 No. The pole stood lonely on an empty parking lot near a construction site. Well, that again proves you got to be careful wherever you go, especially with Chinese drivers around.