Spy Shots of the new Dongfeng Fengshen EV, an electric vehicle based on the petrol powered Dongfeng Fengshen A60 sedan. The A60 EV looks basically the same as the base version bar for the grille, which has a blue strip in it, because blue = green.
The A60 EV is powered by an electric motor with 95hp. Range will be about 200 kilometer and top speed about 150 kilometer per hour, but Dongfeng hasn't announced any exact specifications yet. Price of the A60 EV including all green-car subsidies will start around 120.000 yuan.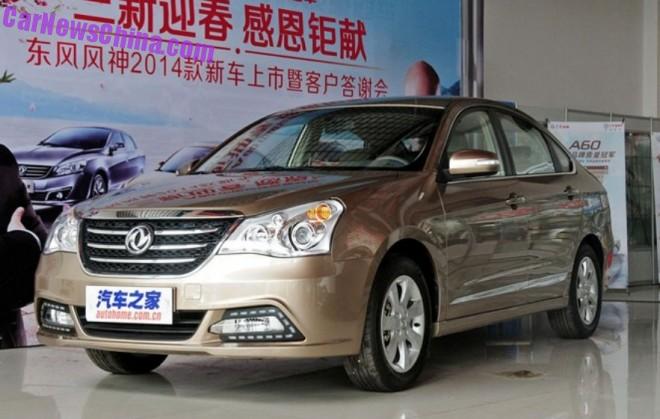 This is the petrol-powered Fengshen A60. Current price starts at 79.800 yuan and ends at 105.800 yuan. Lone engine is a 117hp 1.6 four-cylinder petrol mated to a five-speed manual or a four-speed automatic.