A wondrous white Ferrari F12berlinetta supercar, Spotted in China in the Lido area in Beijing. The speedy Ferrari was made even faster by darkened windows, darkened headlights, a carbon fiber air vent rim on the bonnet, and a license plate reading N·WOF12, and that is one of the best license plates we have seen on a Ferrari F12 in China so far.
Artwork on the door appears to depict a stamp with highly stylized characters that don't mean anything, although the right part of the small one comes close to 'horse'.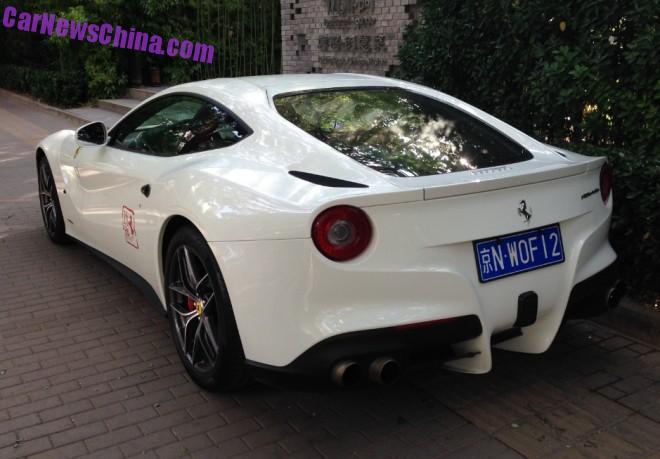 Matte smoke gray alloys with a yellow knob and red brake calipers.  The Ferrari F12berlinetta is a very popular supercar in China, priced at 5.3 million yuan or 835.000 USD. Power comes from a 6.3 liter V12 with 730hp and 690nm, good for a 340km/h top speed and 0-100 is gone in 3.1 seconds.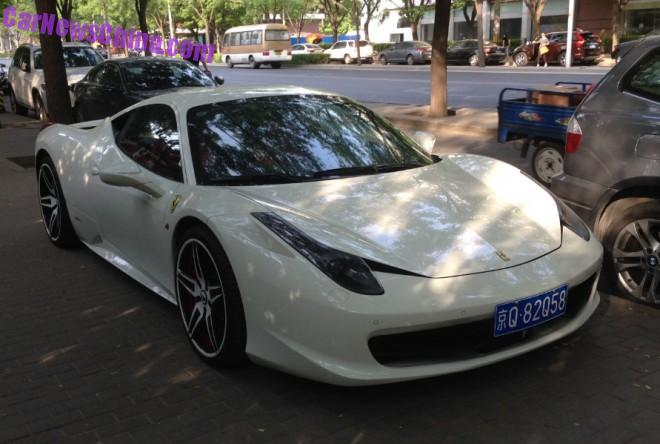 Just a few meters further a Ferrari 458 Italia. Both vehicles are painted in the same pearly white color, are parked on the sidewalk, and are believed to be owned by the same owner, who also owns a nearby and very expensive restaurant. This great Ferrari comes with darkened headlights, a porn-red interior, an almost-great Q·82Q58 license plate, and…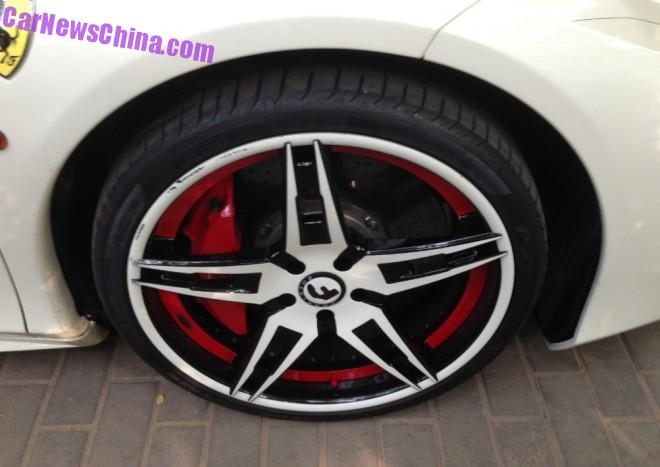 … smokin' Forgiato alloys, in matching white with black and red.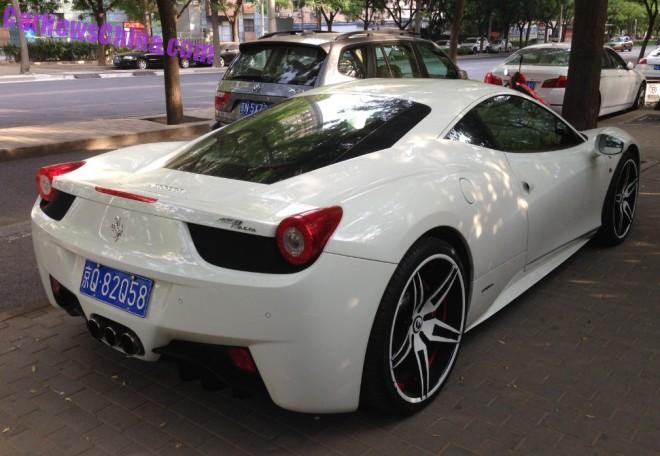 The 458 was and is a very popular sporty car in China too. When new price started at 3.88 million yuan or 636.000 USD. Lotta money, but lotta power. The screaming 4.5 liter V8 poops out 570hp and 540nm. And we are happy to see one in one part for a change, because they normally crash all the bloody time!