A magically beautiful Mercedes-Benz C-Class L sedan, Spotted in China on the edge of the Lido area in Beijing. The good Benz is wrapped in an eye killing shiny Pink wrap, and further sexed up with an all-black grille, a black lip under the bumper, darkened windows, matte black multispoke alloys, and glittered license plate frames.
The Mercedes shone brilliantly under the hazy summer sun. When I shot my shots I was watched carefully by a guy standing in front of a barber shop, apparently working there. Does the Benz maybe belong to his boss? Hmm hmm. I didn't dare to ask and when I shot the side the guy turned around, he can be seen in the background wearing a red shirt.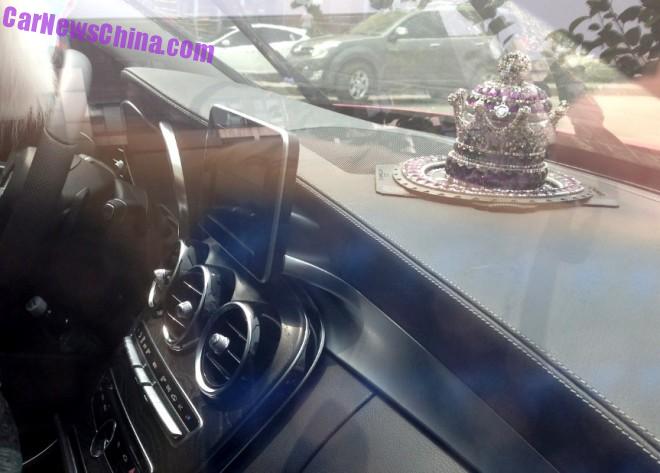 Inside stood an air refreshener shaped like a giant silver crown with purple ornaments on top.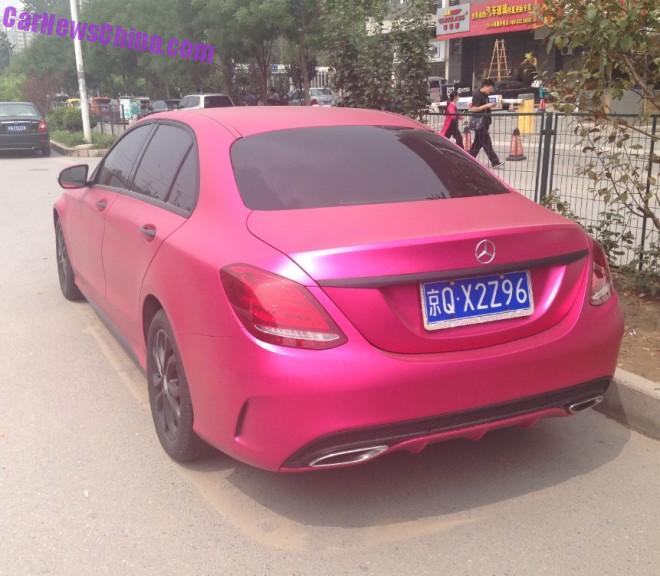 Matte black strip on the boot lid a great touch. The windows and window frames are completely black, contrasting perfectly with the Pink body. Door handles are black with a Pink strip on top. Black strip in the bumpers neatly isolates the chromed exhaust pipe tips from the main Pink area.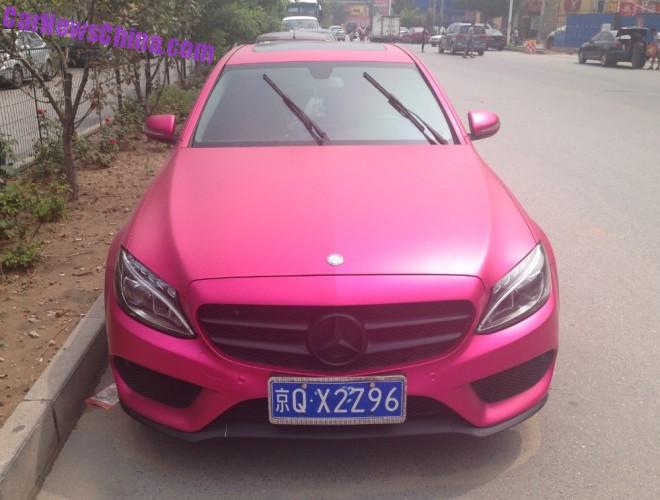 The C-Class L is a China-only stretched variant of the C-Class, manufactured in country by the Beijing-Benz joint venture. It comes in two versions, a traditional 'Sedan' and a wilder 'Sport Sedan',  such as this Pinky. Stretched sport sedans are very normal in China, and Mercedes recently launched the new C200 L 4Matic, with four-wheel drive.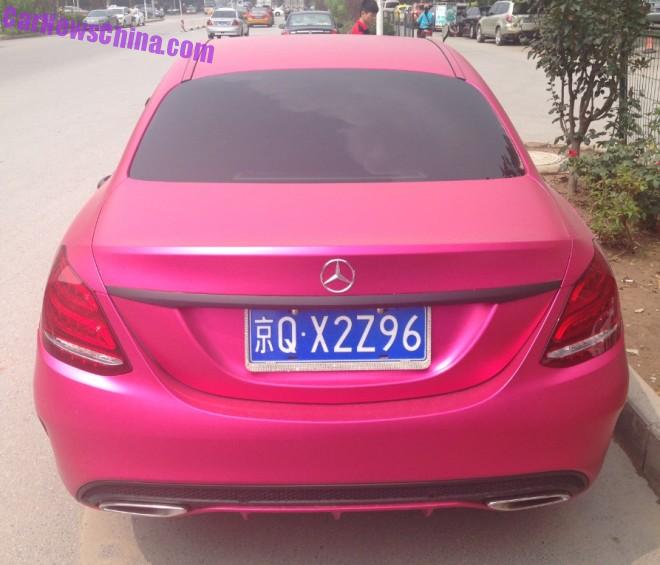 We need, more Pink.