Big bad car crash in China! A massive Hongqi L5 limousine bumped into a medium-sized passenger bus in the eastern suburbs of Shanghai, causing heavy damage to the front of the vehicle. The accident happened when the bus was trying to make a U-turn on the middle of the road, a typical Chinese way of doing things, and the Hongqi had no way to escape.
The bus can be seen behind the Hongqi. Happily, there were no passengers inside. The driver was taken to a local hospital with minor injuries. There is no news on the passengers of the Hongqi, which is suspicious. Chinese media say this particular car was 'one of the first' privately owned L5's in China, purchased for 6.48 million yuan or 1.04 million USD.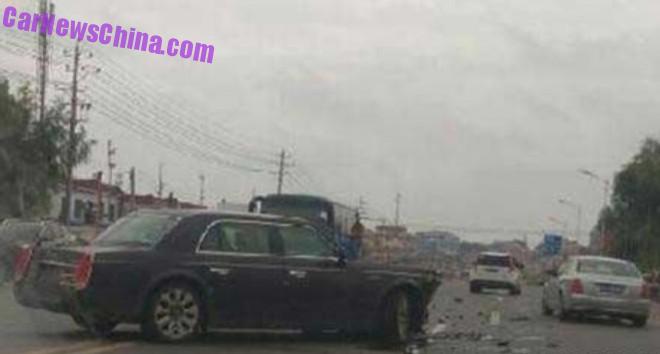 The Hongqi L5 was born as a government-only state limousine, and the long-rumored version for the private market has not been officially launched yet. But some are in private hands already, owned by those with the right connections and friends in higher places, and that is likely why there is such silence on the passengers of this crashed limousine. May they be good.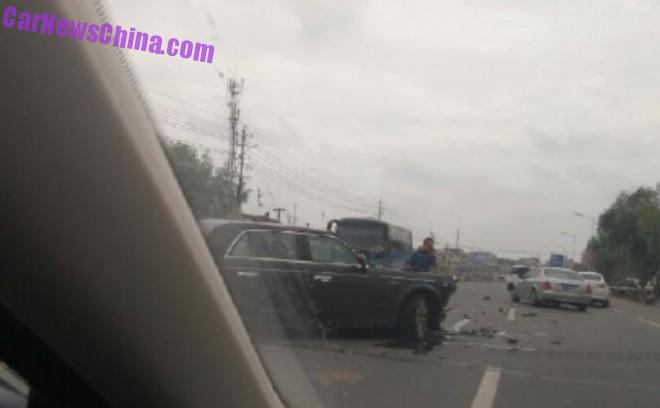 She doesn't look pretty now…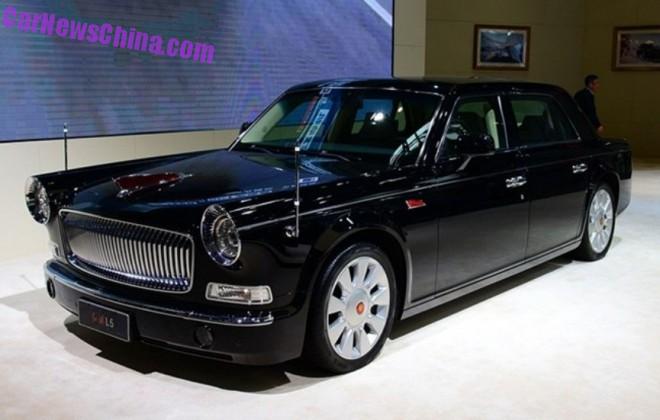 … but here she does! The Hongqi L5 is powered by a  six-liter V12 with 408hp and 550nm, mated to a six-speed automatic. The civilian variant, if there ever will be such is thing, is said to get power from a twin-turbocharged V8 with 391hp and 530nm that debuted in the Hongqi LS5 SUV concept.
Hongqi, or Red Flag, is China's most famous car brand. It is owned by First Auto Works (FAW), which is the country's oldest automaker.