Spectacular Spy Shots of the all-new and controversial Zotye S21 SUV, seen here arriving at the exhibition hall of the 2015 Chengdu Auto Show where it will debut officially on Friday. But we cannot wait that long! The Zotye S21 is controversial because it looks a tad too much like the Audi A3. Zotye is good at being controversial; so we have the Damai X5 (Tiguan), the Zote T700 (Macan), and the T600 (Audi Q5). Well, at least they stay within the same company!
A look inside reveals a giant touch screen in the center console. You won't find that in an Audi Q3, or in any Audi for that matter.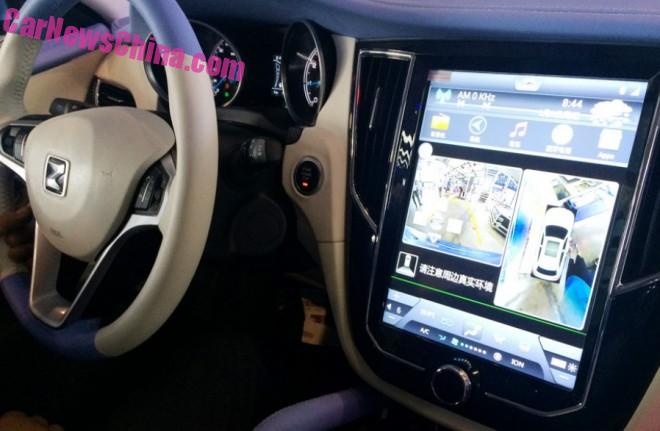 The system appears to be fully functional, but the icons are a bit 2005. Stop-start button on the left side of the screen. Beige and blue color scheme daring.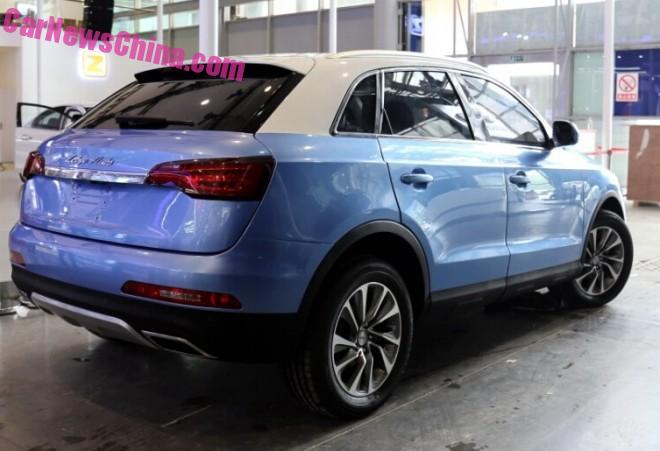 Two-tone color scheme. Audi Q5 taillights, two square shaped exhaust pipes in the bumper, flanking a skid pad.
The S21 is a much bigger car then expected, by far the biggest Zotye ever, so it will most likely slot above the T600 in the line-up, and below the upcoming T700 Macan. That leaves a problem for the name. Zotye 650? Zotye says the new car is the first of what they call the 'S-series', S21 is a code name as far as we know. We have to wait until Friday to be sure what Zotye is cooking up here.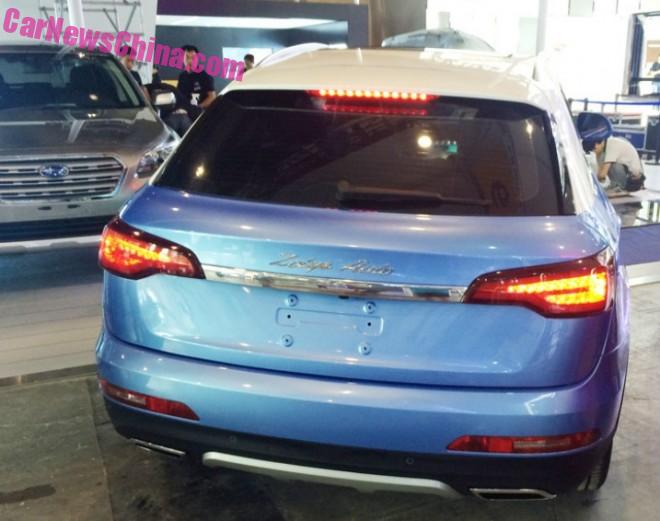 Uncertainty too about the engines. The most powerful engine Zotye has is a rather old 177hp 2.0 turbo, which doesn't seem enough to power this big car, so we bet on something completely new.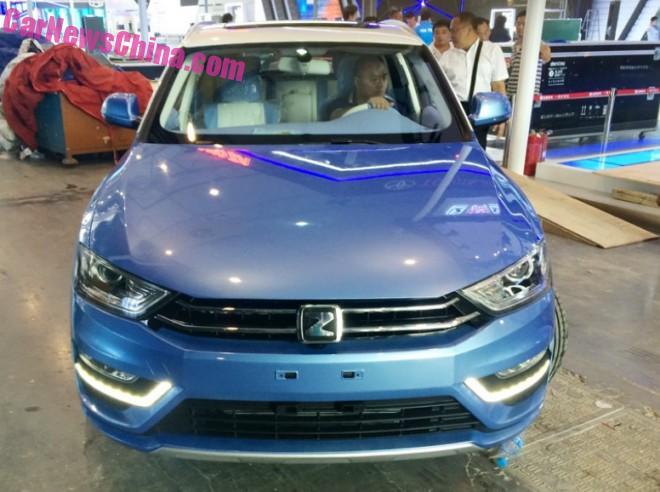 The LED's are on, the show can start; this is the new Zotye S21 SUV from China.