The Venucia T70X has been launched on the 2015 Chengdu Auto Show in China. The T70X is a slightly larger and more upmarket variant of the Venucia T70 SUV, featuring shiploads of black plastic and a bit more ground clearance for that off-road feeling.
The Venucia T70X is available on the Chinese car market directly: price starts at 116.800 yuan and ends at 124.900 yuan (T70: 89.800 – 122.800). Lone engine is a 2.0 liter four-cylinder petrol engine with 144hp and 198nm, mated to a six-speed manual or a CVT.
The difference is size seems mostly a matter of bumpers:
T70X: 4582/1840/1644, wheelbase is 2630.
T70:    4542/1786/1642, wheelbase is 2360.
Venucia is a sub-brand of the Dongfeng-Nissan joint venture, selling relatively cheap cars based on older Nissan platforms.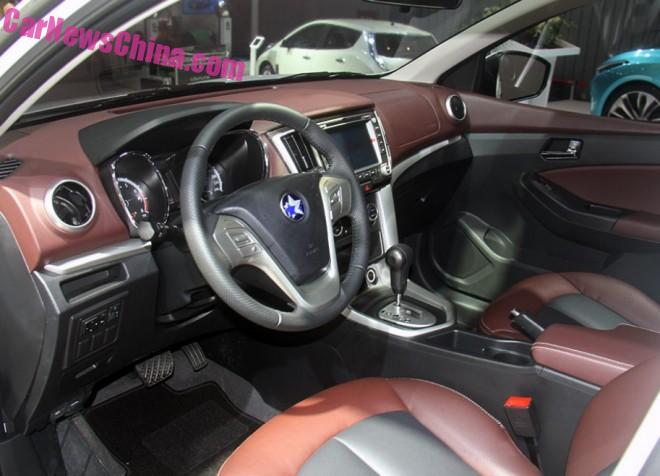 Dash design is the same as in the T70 but the materials and detailing are a little bit better. Dual-tone seats exclusively for the X.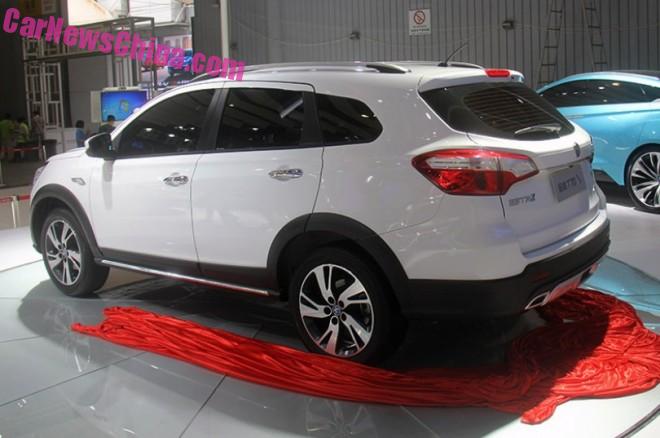 Bumper differs, but rear lights are the same.
A bit of of an odd car. Not really bigger, not much more expensive, and with the same 2.0 engine. We expect the standard T70 to be killed off soon, she just doesn't make any sense anymore.