The new Roewe 360 was unveiled today on 2015 Chengdu Auto Show in China, looking very speedy and sporty in red. The Roewe 360 is the successor of the Roewe 350, it stands on a new platform and is the first all-new car for the Roewe brand in three years. The 360 will be launched on the Chinese car market late this month.
Design is nice but not overly exciting, Roewe going for evolution instead of revolution. A careful choice but not necessarily the best one for an ailing brand that urgently needs some pepper in its ass.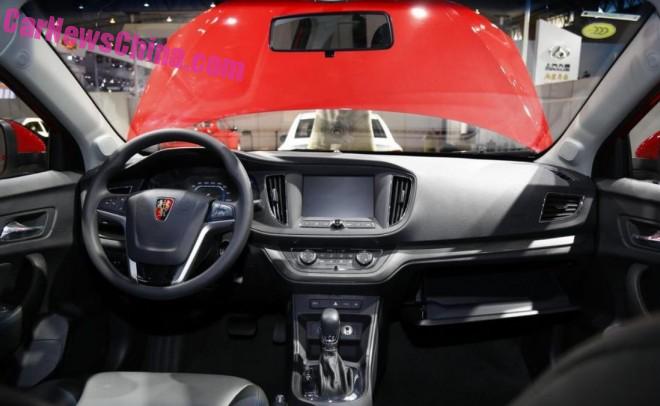 A neat but very gray interior with two-tone leather seats and a big touch screen for the infotainment system.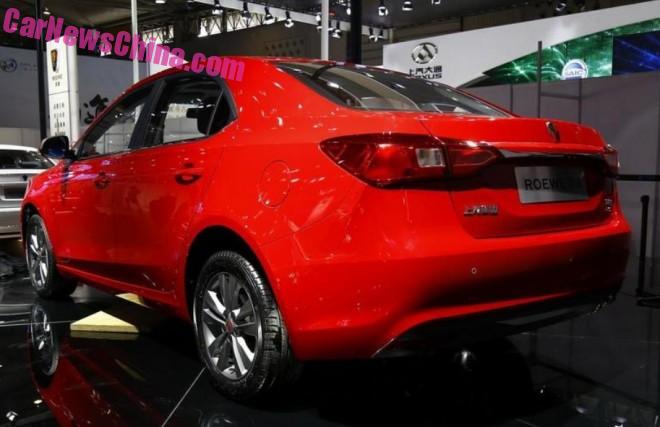 Rear lights are huge where smaller units are becoming the trend these days. Chrome strip connecting said lights is a new trend too, we see it all over the place, and Roewe follows here.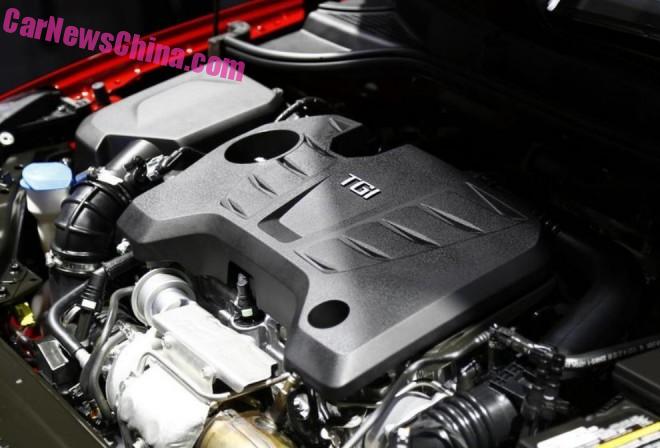 The Roewe 360 will be available with two engines: a 109hp 1.5 and a GM-sourced 1.4 turbo (pictured) with an output of 150hp and 235nm. SAIC calls the engine 'NetBlue'.
This engine is part of GM 'Modular Ecotec' family of engines, it is also used in the China-made Chevrolet Cruze where it delivers 148hp and 235nm. The engine will be mated to a six-speed manual or a seven-speed DCT, again as in the Chevrolet Cruze.
SAIC can use the GM engines and transmissions under a deal agreed in early 2014. SAIC and General Motors are close friends in China, they also have the mighty Shanghai-GM joint venture that makes zillions of Buick, Chevrolet, and Cadillac cars for the Chinese market.
Size of the 360: 4579/1804/1490, and wheelbase is 2660.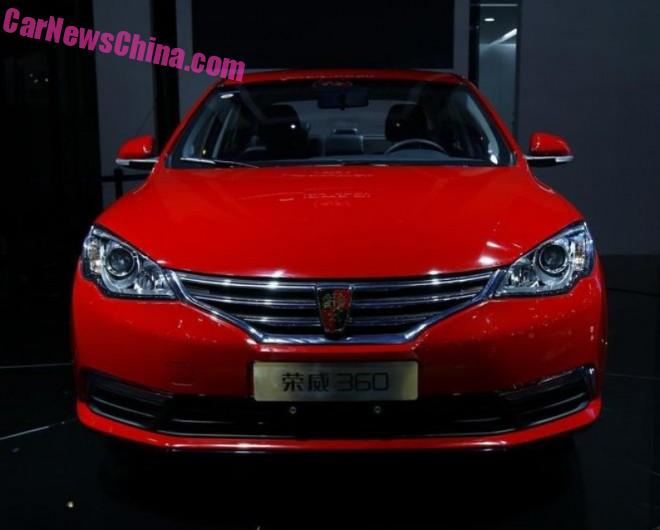 The new Roewe 360. Chromes grille works very well with red body.