Spy Shots showing the China-made Jeep Cherokee. The Cherokee will be launched on the Chinese car market in October, it is manufactured by the Guangzhou-Fiat joint venture in southern China.
The Cherokee and China have a long history; the iconic Cherokee XJ was made in country from 1984 to 2009 by the Beijing-Jeep joint venture.
The Jeep Cherokee is presently imported into China, sales started in January 2014. Price starts at 275.900 yuan and ends at 529.700 yuan ($43.000 – 83.000). Lone engine is the 177hp 2.4 liter four-cylinder petrol.
The locally made Cherokee will keep the 2.4 and it will also be available with the 272hp 3.2 liter V6. Price will start around 220.000 yuan for the 2.4 and around 350.000 yuan for the 3.2.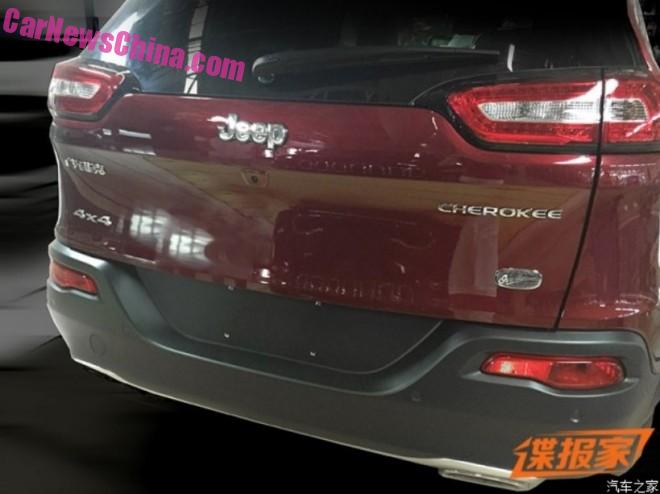 The badge on the left is kinda sad. It says '广汽菲克', which is short for 'Guangzhou Auto Fiat Corporation'. No Jeep in there. And it gets worse: the Chinese name of the Cherokee is Ziyou Guan, 自由光, or Liberty Light (liberty as in Jeep Liberty and light as in sunlight). Fortunately, the Chinese name is nowhere to be found on the car…