A very badass Beijing-Jeep Cherokee Super Space, Spotted in China in a faraway suburb of east Beijing, looking very dusty but otherwise in good shape. The Super Space was a China-only variant of the Jeep Cherokee with a heightened roof, going up at the B-pillar till the C, making for more headroom for the passengers in the back and for more cargo space.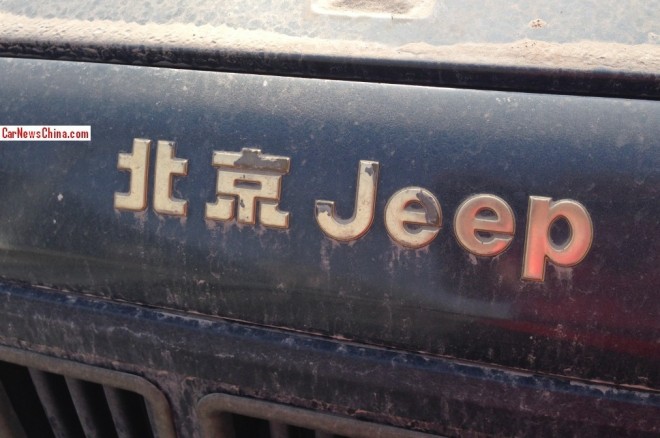 The Beijing-Jeep Cherokee XJ was manufactured in China from 1984 until 2009 by Beijing-Jeep, a joint venture between the Beijing Auto Industry Corporation (BAIC) and AMC/Chrysler. This is an early example with the complete 北京 Jeep (Beijing-Jeep) logo on the bonnet. Later cars had only 'Jeep'.
When Chrysler pulled out of the joint venture in 2009 Beijing Auto decided to continue production of the Cherokee alone, under the Beijing Auto Works brand name, and production is still going on today. The brand new 2014 Jeep Cherokee has been launched on the China car market earlier this month, local production at the Guangzhou-Fiat joint venture will start sometime in 2015.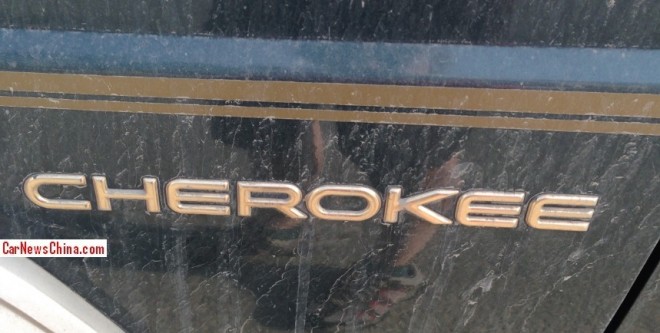 The Cherokee was available with the 2.5 liter four-cylinder and the 4.0 six-in-line, both petrol. The 2.5 came only RWD and was mated to a 5-speed manual. The 4.0 was 4WD and came with a 4-speed automatic. This particular car is powered by the 2.5.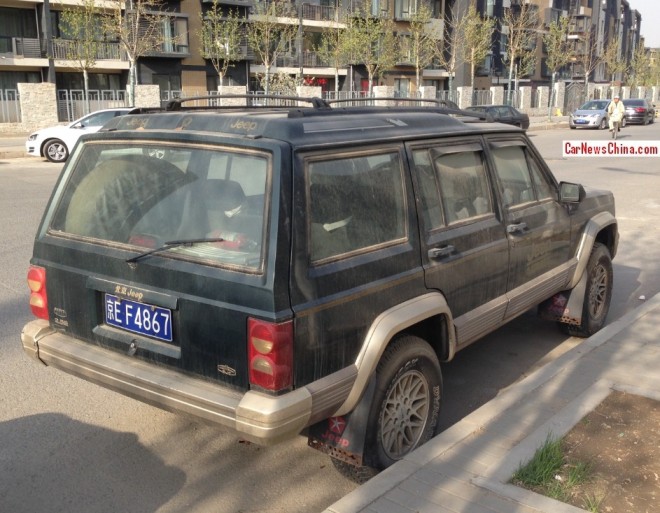 The roof rack, stickers & striping, colored bumpers, colored window frames, sporty alloys, and mud flaps are all factory standard. The rear light covers however are a later addition, taken from the 2002-2006 Beijing Jeep 2500.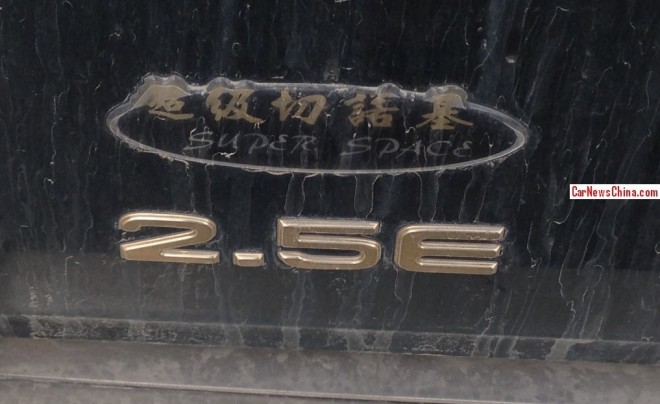 Super Space stickers. Very rare to see one in such a great condition!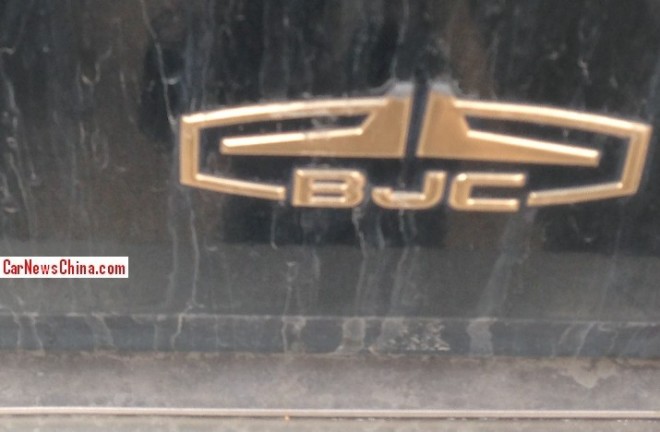 The logo of the joint venture. Beijing Jeep Corporation.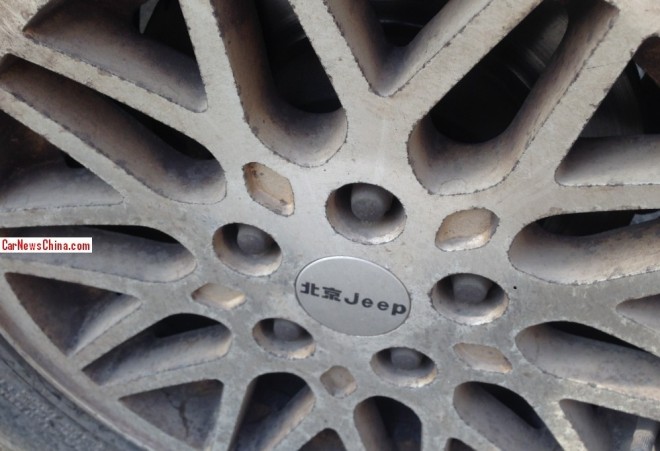 The factory-standard sporty alloys, again with the complete logo.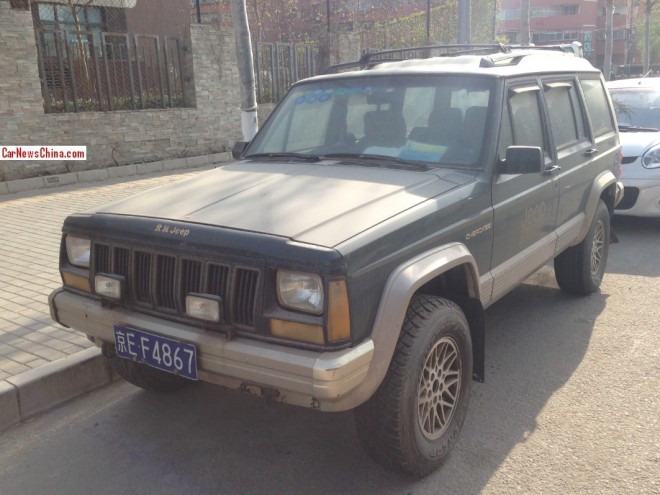 A great looking example of a great car! Fog lights were standard on high-spec cars.
---