New Spy Shots reveal that the Dongfeng Number 1 sedan will be called 'Dongfeng Fengshen A9' when it hits the Chinese car market at year's end. A late name change as usual, only one month ago we saw photos of the production version with the '东风1号' badge on the back. Dongfeng will also bring back the 'Aeolus' name. This used to be the official English translation of the Fengshen name, but we haven't seen it for a long time.
The Dongfeng Number 1/Fengshen A9 is a large sedan destined to compete with cars such as the Hongqi H7, the Roewe 950, and the upcoming JAC Refine A60.
It is based on the new PSA EMP2 platform that will also spawn a China-only Citroen C6 and Citroen DS9, the C6 is expected in 2016 and the DS9 in 2017. Dongfeng and PSA have the long-running Dongfeng-PSA joint venture that makes various Citroen and Peugeot branded cars for the Chinese market. Dongfeng Motir is furthermore one of the largest shareholders in PSA.

Size: 5066/1858/1470, and wheelbase is 2900.
The Fengshen A9 will initially be available with only one engine: a 204hp 1.8 turbo. Later on a 2.0, and a 3.0 V6 will join the lineup. The 1.8 turbo is developed by Dongfeng, the 2.0 and 3.0 V6 are PSA engines.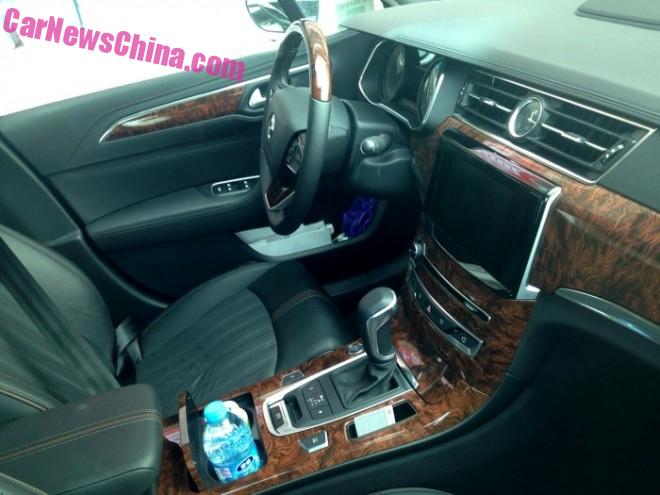 A very nice interior with shiploads of woods and leather. Center tunnel nicely done and screen for the infotainment system seems big enough. Seats are wide but flat.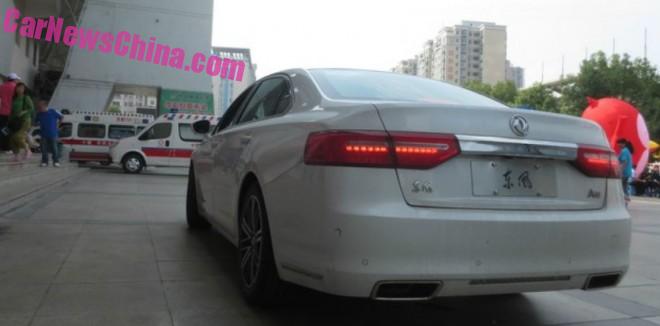 Rear lights are huge but very stylish with integrated LED strips. Lights are connected with a heavily chromed strip. Large exhaust pipe tips fir neatly fit in the bumper.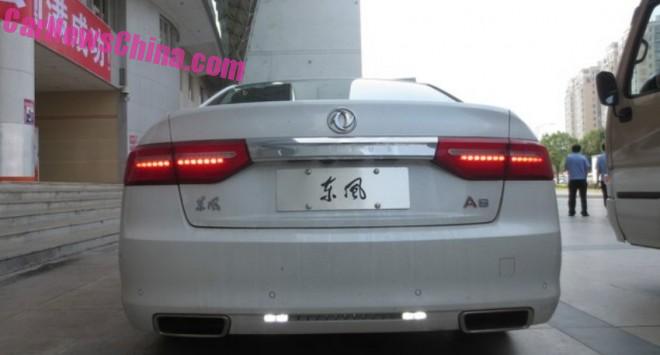 Dongfeng badge on the left. A9 badge on the right, with a red A.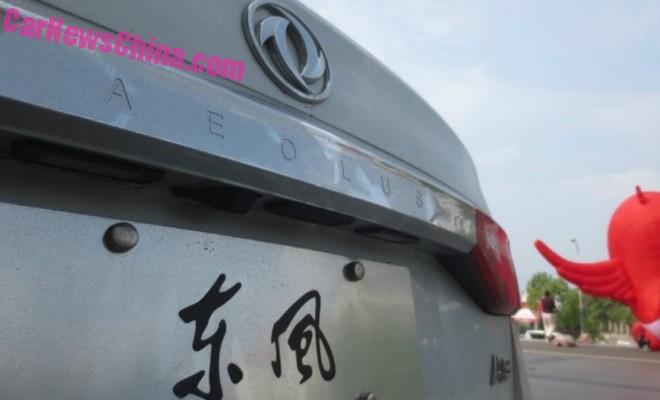 The Aeolus name is printed on said chrome strip. The Fengshen name does not appear on the car. This however can easily change for the final-final-final production car, which is now expected for debut on the Guangzhou Auto Show in early December.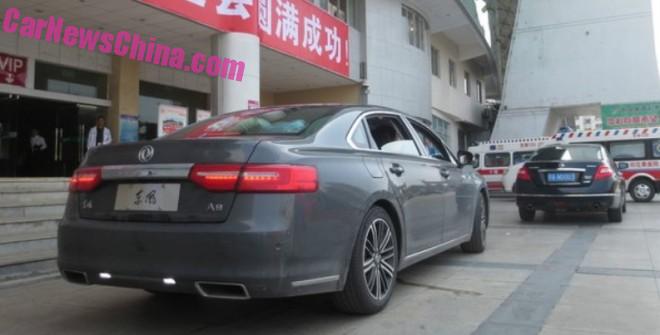 A gray example with an A9 badge, but without the red A. Red = probably a big-engine variant.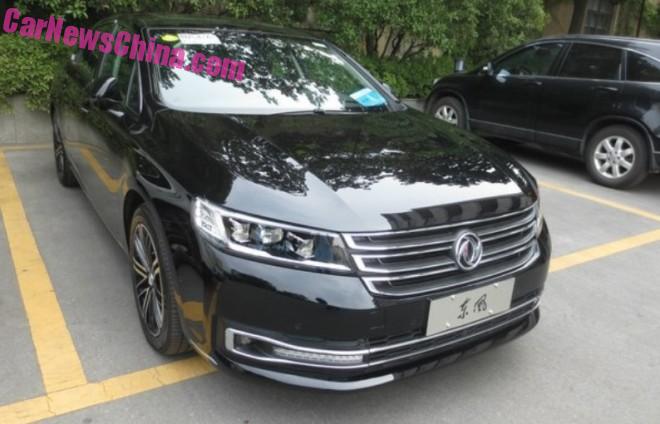 Shiny grille works best on a black car.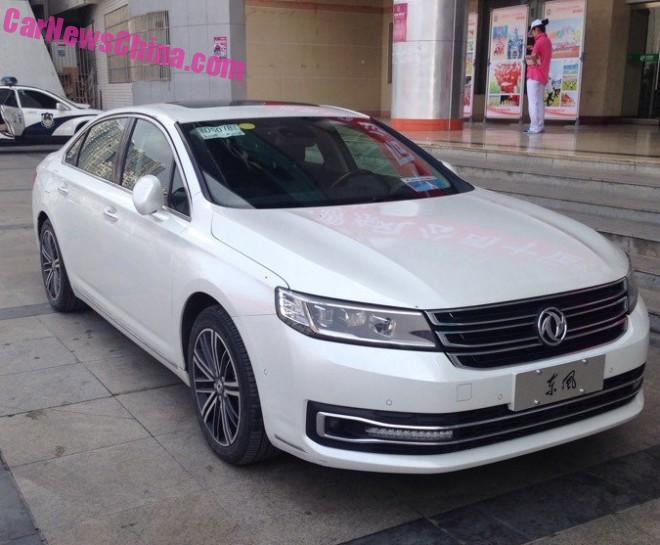 And we end where we began; in white.