A brown Volkswagen Touran MPV, Spotted in China on the endless Fifth Ring Road in Beijing by Reader Lao Wei, thank you for the pictures! The Touran is transporting a bunch of iron rods, in a rather wuzzy way: on an over the front seats, with the rods popping out of the window by about half a meter.
They are over the white line here. The Touran has a roof rack, and should also be possible to load the rods inside from the rear to the front. Still, the driver of this car didn't do all that, indicating he or she really wanted to be close to the rods, indicating they must be very special in some way or another.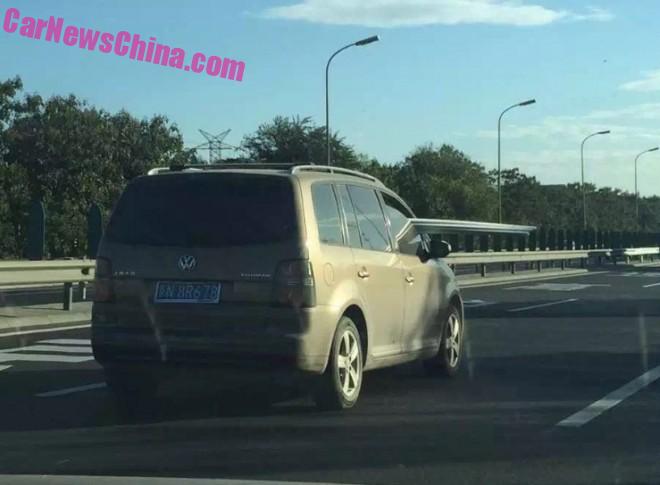 Transporting iron rods in this manner is not allowed in China, but in reality nobody really cares, especially not in the wild wastelands of the Fifth and Further.
The Touran is a popular MPV in China, made locally by Shanghai-Volkswagen. Price starts at 99.800 yuan and ends at 211.600 yuan, but they are getting cheaper fast because the new 2016 Touran is on the way. Lone engine is a 1.4 turbo with 131hp, mated to a five-speed manual or a seven-speed DCT.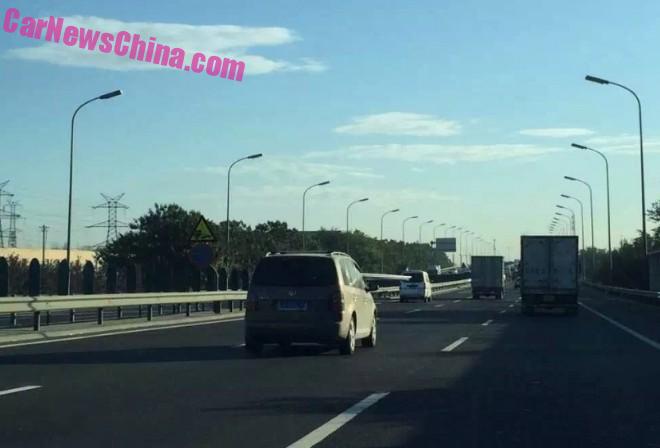 Rods on the move.