Spectacular Spy Shots of the all new Geely Emgrand S7 in… Dubai!, likely for hot weather testing. The car is completely clean of any camouflage. Geely must have thought "they will never find us in the Dubai desert". Wrong! CarNewsChina.com will find you everywhere.
Fancy grille the new face of Geely, but it is in black here, and thus almost invisible, and therefore rather pointless. Big bard in the bumper are dirty-white today, and very visible on this black car.
The bars in the rear bumper are chrome colored. Hips with the rear lights on them are a nice idea, although the lights are huge. Biggest problem are the tailpipes, which seem to hang around far too loose under the bumper. Annoying. See Qoros for how this should be done.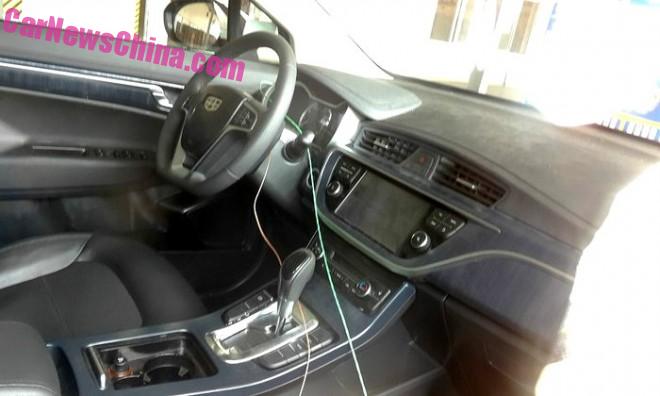 Dashboard design is very similar to the upcoming Geely Boyue (NL-3) and the Geely Emgrand nameless sedan. The S7 and said sedan share the same platform. This platform will also underpin a range of new small Volvo's that are set to compete with cars like the Audi A3 and the BMW 1-Series. These Volvo's will be manufactured in China.
The Geely Emgrand S7, formerly known as the 'Emgrand Cross', will debut on the Guangzhou Auto Show in November and launch on the Chinese car market in the first half of 2016.
At launch there will be two four-cylinder petrol engines available: a 1.3 turbo with 133hp and 185nm mated to a 6-speed CVT, and a 1.5 with about 150hp mated to a six-speed manual or six-speed automatic. Later on a hybrid version will join the line-up, based around a 1.8 liter four with 88hp, mated to an electric motor with 54hp. Range on pure electric will be 50 kilometer, and full range 650 kilometer.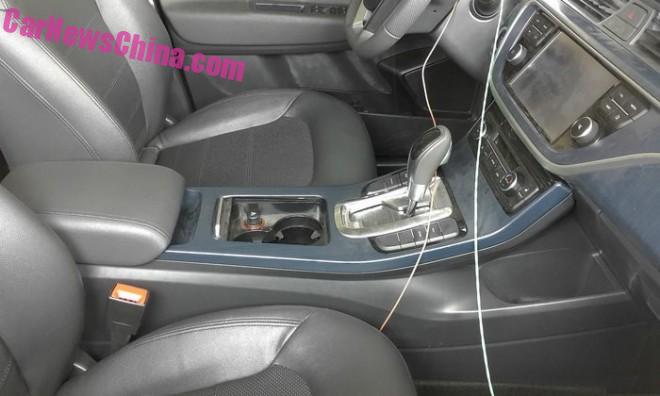 Blue color scheme could be called hip in an otherwise very gray interior. Center tunnel floats a bit at the end, with a strange storage space at the right.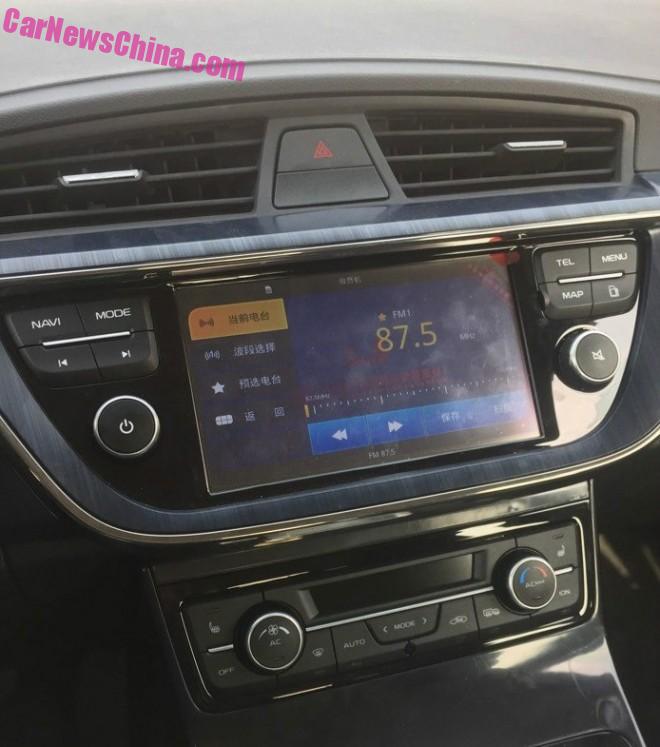 Another set of the interior; not the Dubai car. The top spec variants will get a fancy infotainment system, the cheap cars will not. The system is on radio here playing a popular Chinese music station.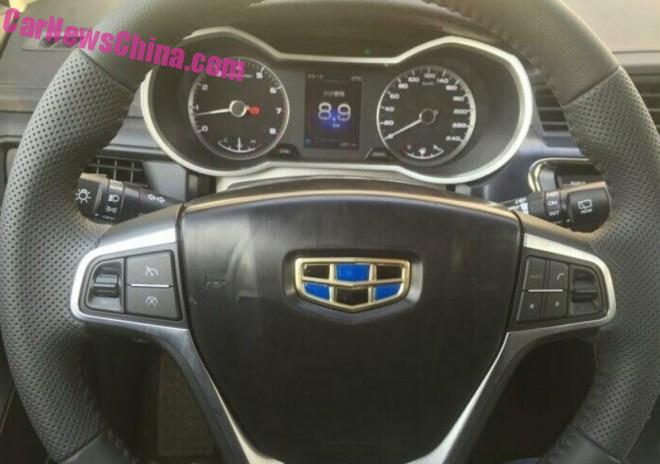 Steering wheel looks very racy, but black center a bit cheap.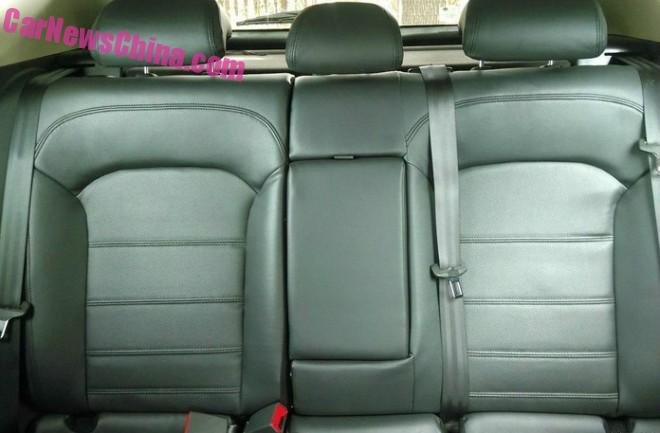 Our absolute spy shot of the day: the rear bench on the Geely Emgrand S7.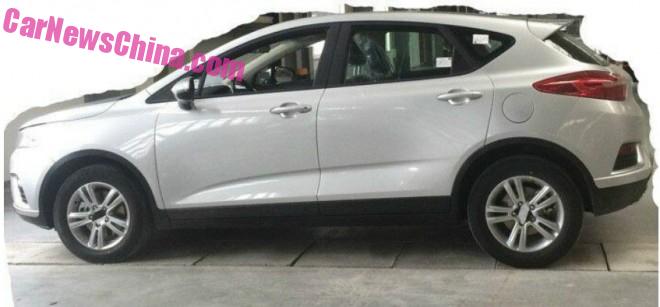 Naked from the side with tiny wheels. Mirrors on the door. Taillight almost hits the fuel cap.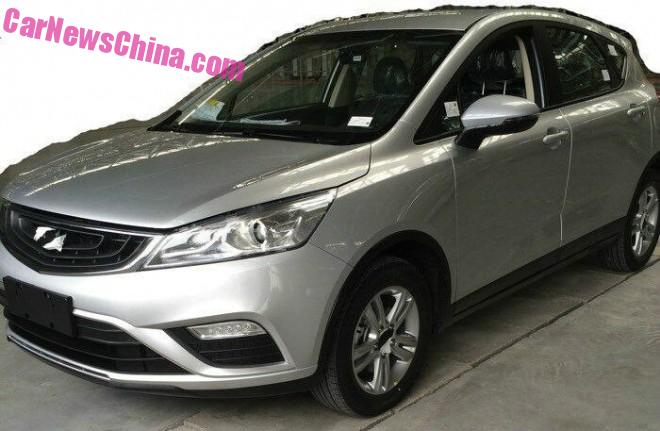 Wheels look far too tiny of this silver car. And that grille is black again!