A mellow yellow Porsche 911 GT3 supercar, Spotted in China in the great city of Shanghai by Reader Antoine Chalendard, thank you for the pictures! The speedy Porsche is stuck in traffic in old center of the mega city, unable to let its many horses run free. Matte blue wrapped Cayenne on the right.
The German monster is painted in a bright yellow that works wonder well on the bulbous lines of the GT3, contrasting perfectly with the darkened windows. Alloys are in matte black and brake calipers are in red. The GT3 is powered by a 3.8 liter flat-six with an output of 470hp and 440nm, good for a 315 kilometer per hour top speed and a 0-100 in 3.5 seconds.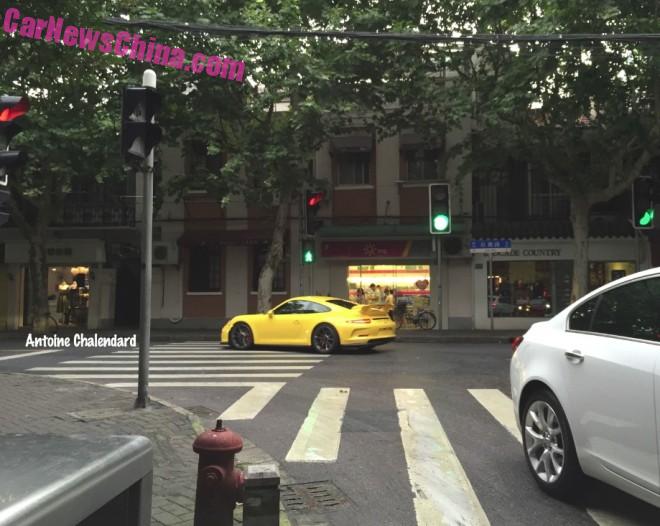 Green light and no cars in front; finally some space to ride!
The GT3 is a very rare car in China. Mr. Chalendard was told by a Porsche owner that the number of GT3's allocated to China is very small, so this driver here is a very lucky man indeed.