A brutal bling-bling Range Rover, Spotted in China in the Dongba area in the far eastern suburbs of Beijing. The racious Range is wrapped in an eye murdering shiny gold wrap, so shiny there is almost no light left in Dongba today, and further sexed up with an extra shiny grille and darkened windows.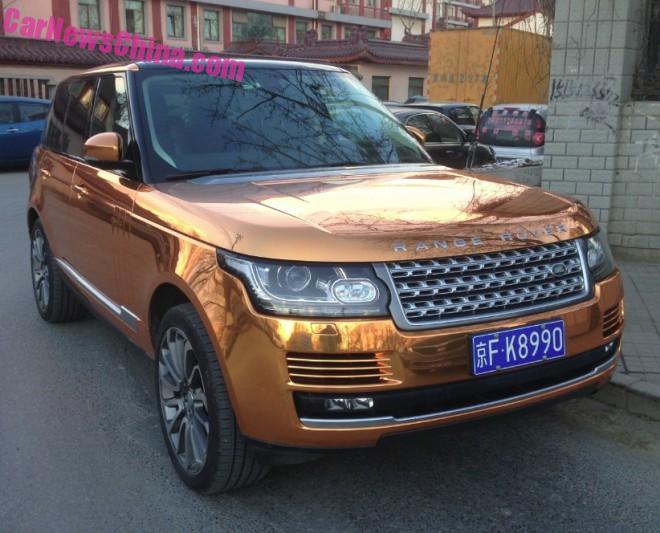 The wrap is a typical in-your-face but unexpectedly subtle too. See for example the line in the bumper just under the fog lights. The wrapper didn't wrap it but left it alone in matte gray, making for a perfect match with the grille, the air vents in front of the window, and the stripe on the doors.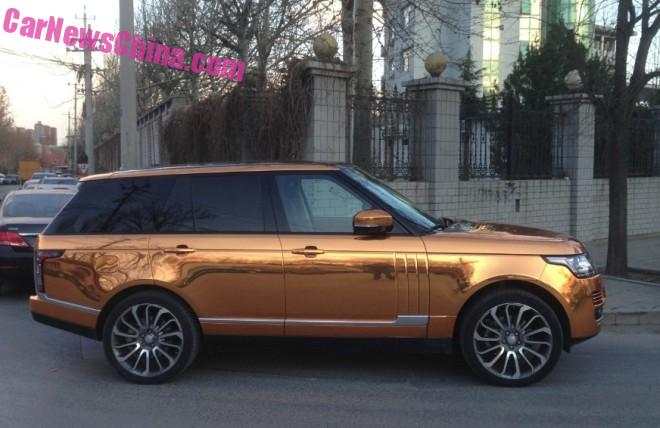 Stripe on doors continues on rear fender and ends at the taillight. The wrap was of absolute top quality and covered the door handles, most of the mirrors, and most of the bumpers. The roof too was in gold. Alloys are in matte gray and can make a man very dizzy, especially around 17:00 on Tuesday.
The Range Rover is a very popular luxury sled in China. Price starts at a hefty 1.4 million yuan and ends at a manic 3.3 million for the LWV version with the supercharged 550hp 5.0 V8.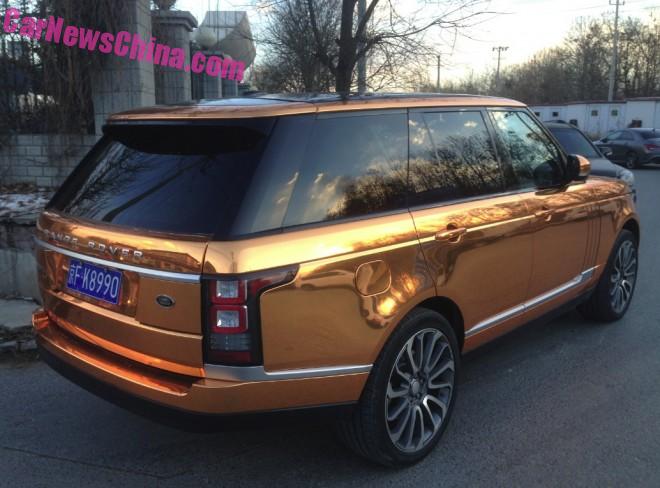 And how subtle again that strip just above the license plate. One of the best wraps of the year!