An enormous Cadillac DTS stretched limousine, Spotted in China in the great city of Shanghai by Reader Antoine Chalendard, thank you for the pictures! The big black 'Lac seems to be in great condition, smooth in paint and shiny in chrome, well-maintained and without any rust or buts.
The limousine was built by a company called LCW Automotive Corporation, based in San Antonio in Texas. The base car is a Cadillac DTS, DeVille Touring Sedan, which was made from 2005 until 2011. The body was extended by some five meters and the vinyl roof was raised by about 10 centimeters, making for a massive machine. So massive indeed that is has yellow commercial-vehicle license plates instead of blue ones for normal passenger cars.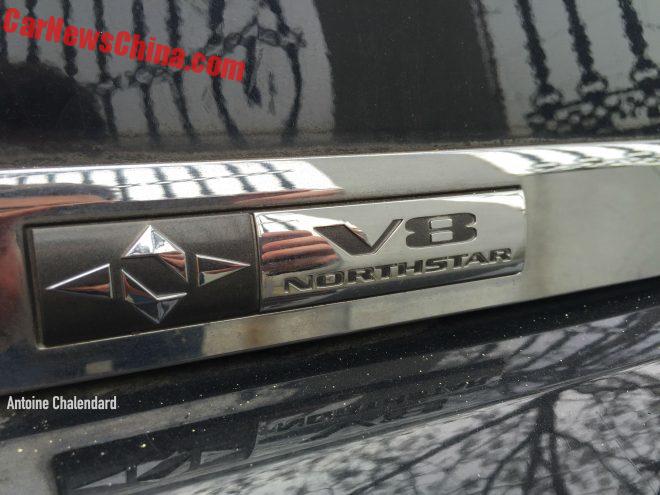 The DTS is powered by a 4.6 liter Northstar V8 engine with an output of 292hp and 390nm, and that should be just enough to move this beast forward. Transmission is a four-speed automatic, sending power to the… front wheels. Yez, this big Cadillac is front-wheel drive. not a bad thing for a stretch limousine of course, no worries about the drive shaft, no worry about the drive shaft tunnel. You got a flat floor and you can make it as long as you like!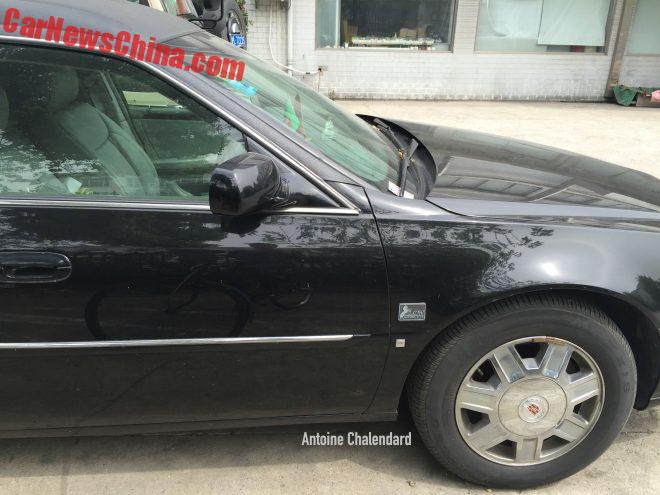 The LCW badge on the front fender, with a white staggering horse logo.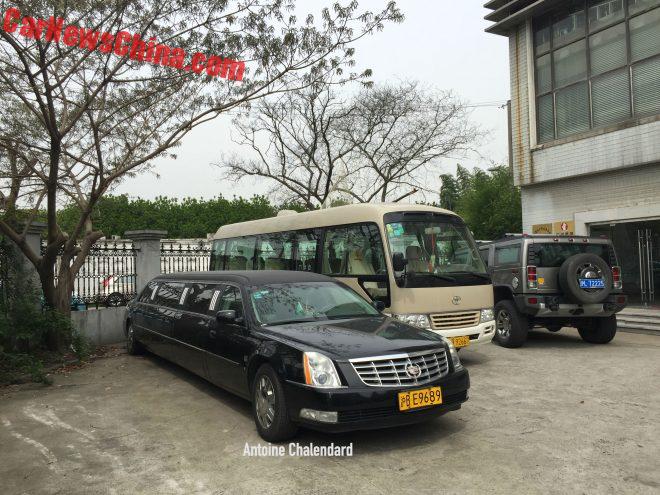 Longer than a Toyota Coaster, also on yellow plates, and much longer than a Hummer H2, on blue.