A silver white Volkswagen Passat GL Wagon, Spotted in China in the great city of Shanghai by Reader Antoine Chalendard, thank you for the pictures! The wagon appeared to be abandoned but it doesn't seem to be in a very bad shape. Diplomatic plates mean that the vehicle belongs to a consulate.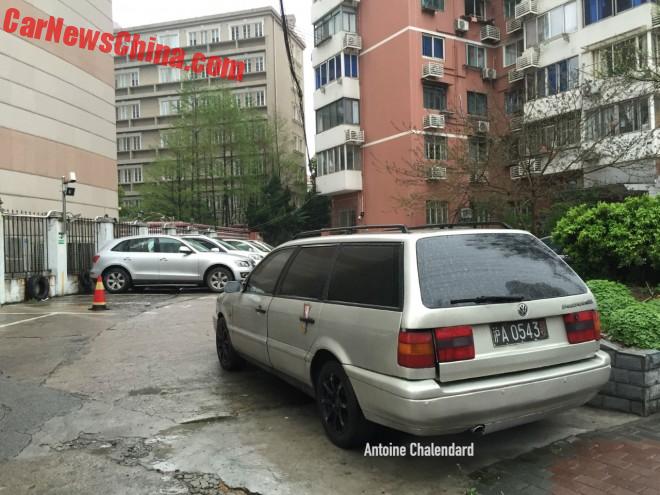 Diplomatic vehicles can be abandoned just like any other car but it means the consulate in question cannot have another car with the same license plate. If they want to have a new car they would need to apply for another diplomatic license. If they want to keep this particular 0543 license they would need to sell or scrap the Volkswagen, or report it as missing by the police.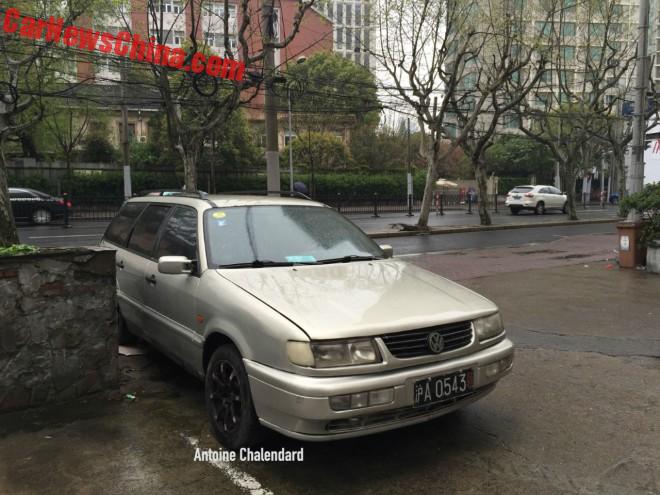 Black alloys work really well on silver white body, and they match the color of the license plate.
The Volkswagen Passat B4 was manufactured from 1993 until 1997 in sedan and wagon form. The B4 was available with a long range of petrol and diesel engines, the smallest was a 1.6 liter four and the largest a 2.9 liter VR6. The engines were mated to a five-speed manual or a four-speed automatic.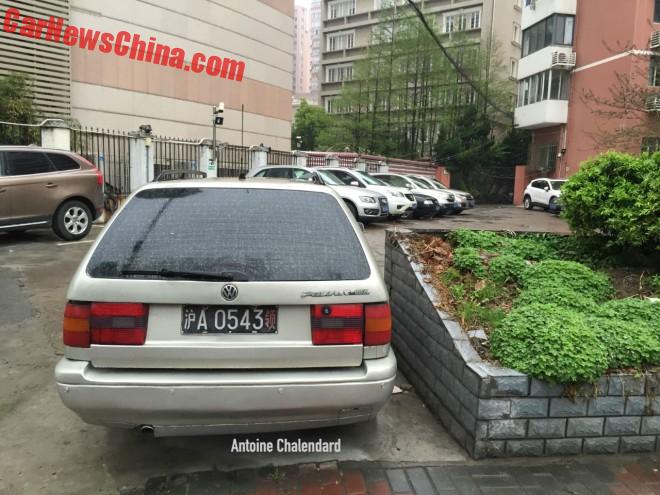 Passat GL badge on the right. 'GL' was the second highest trim level after GT, and before L and CL. Well, let's hope this great old B4 somehow finds a new home, either international or something local. The wagon is really ultra rare in China, so there has to be somebody who cares, right..?