The very first Spy Shots of an all new pickup truck manufactured by Zhongxing Auto, also known as ZX Auto. The truck features a large heavily chromed grille, a four-door crew cab, and a rather short bed. It appears to be about one size larger than the current Zhongxing Tiger pickup truck.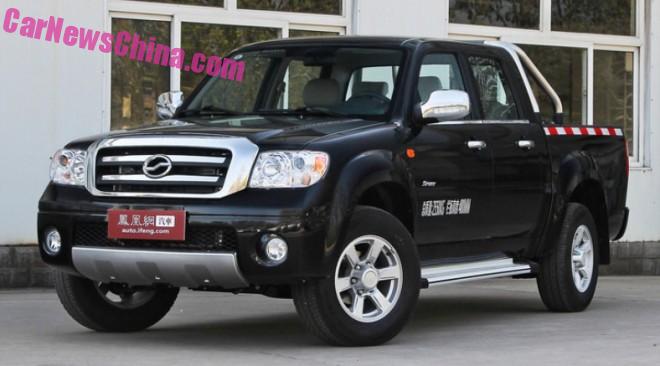 This is the Tiger, the biggest truck in the Zhongxing lineup at the moment. Price starts at 68.800 yuan and ends at 104.300 yuan, the typical price range for this kind of cheap mid-size Chinese pickup truck. Three engines available: 2.2 liter petrol with 140hp, an ancient 2.8 liter turbodiesel with an almost unbelievable 92hp (ninety-two), and a slightly mode modern 2.5 liter turbodiesel with 129hp.
Size: 5310/1812/1775, and wheelbase is 3100.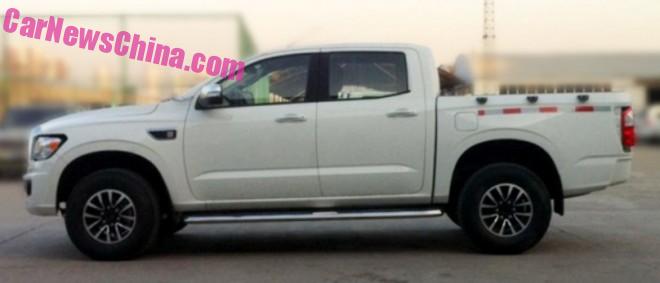 The diesel engines seem not powerful enough to propel the new truck to any speed above zero. The 140hp petrol might just be powerful enough, but Zhongxing better get some new engines ready. Wheels appear to be a tad too small, but sporty alloys are hip. Side bars for that cowboy feeling and the obligatory-by-law reflective 3M tape on the sides of the bed.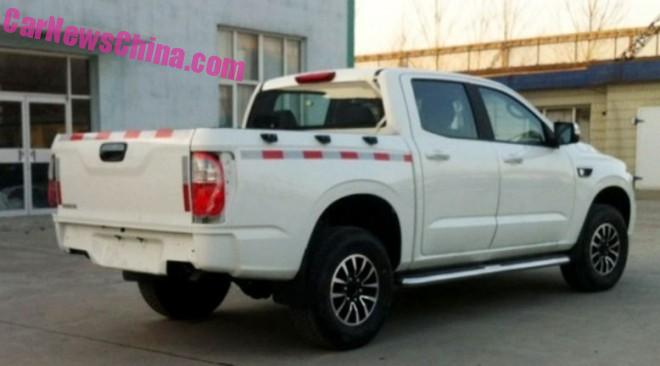 The rear bumper appears to be missing, and the front and rear lights don't fit very well. This white example is likely a pre-production or test car. The production version is expected to hit the Chinese car market sometime in the first half of 2016.