An enormous Cadillac Escalade, Spotted in China in the east of the capital Beijing. The big American SUV is made even bigger by stretching it by about 80 centimeters in the middle, making for more space to play in the back. The roof is heightened by some 20 centimeters, and the windows are blackened out.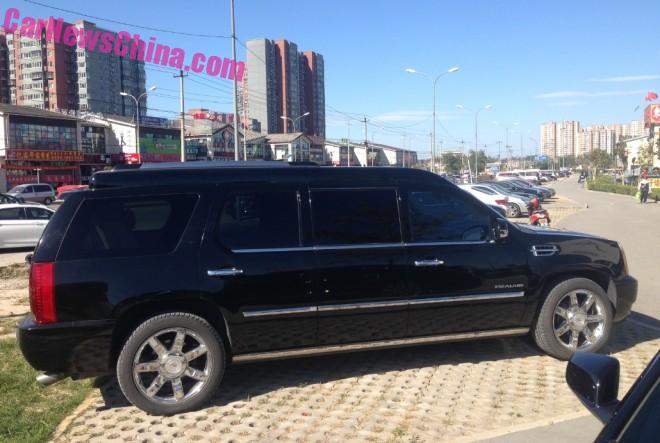 The extension is located right behind the B-pillar. The size of the doors didn't change. The windows were to dark too fire through but I could see two captain seats, facing a divider with a huge TV screen on it, and lots of blue leather. In the rear, somewhat oddly, was a small bench with two seats, which were only reachable via the back door. For the assistants we bet!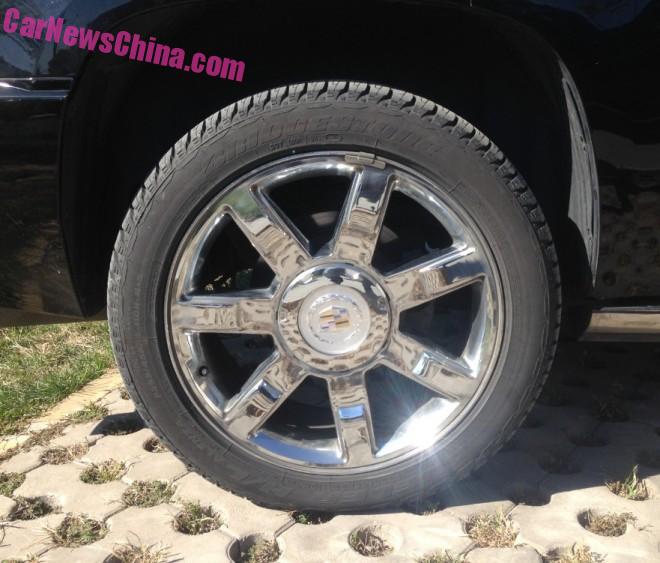 Cadillac only sells the hybrid Escalade in China, but most Chinese buyers want the fatass petrol versions. These arrive via the somewhat misty gray market, where Chinese dealers buy cars directly from American dealers, usually located on the West Coast. Most of the stretched versions are also imported from the United States, and some are converted in China. Price for a gray Escalade starts around 1.5 million yuan or 230.000 (two-hundred thirty thousand) USD. The Escalade is powered by a mighty 6.2 liter V8 with an output of 420 horses.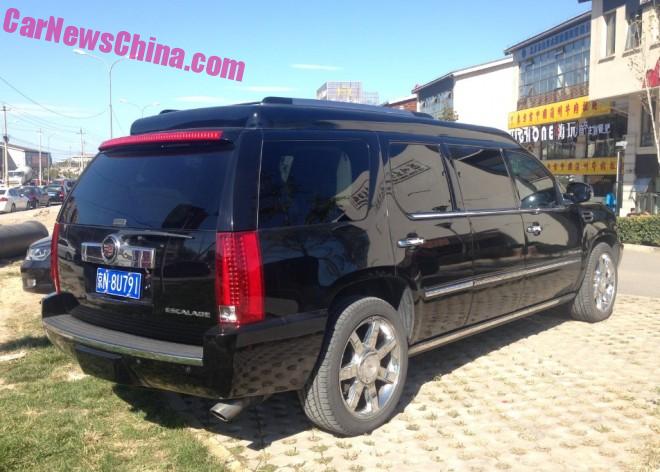 Roof rack on top of the heightened roof.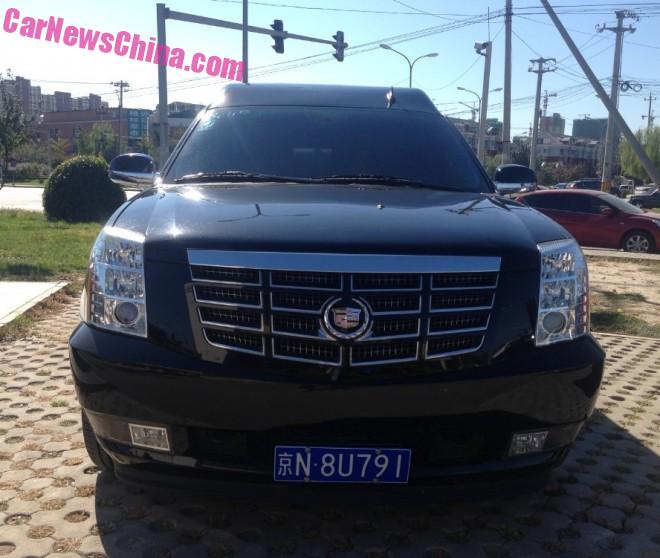 Antenna on the left side. Massive grille loved a lot in Bling loving China.