A very muddy Toyota Land Cruiser, Spotted in China on a small square close to a supermarket near my home in Beijing. The mighty Cruiser was in a good shape, clean paint and clean stickers, shiny chrome and plastics, nothing broken or missing, and original down until the wheels.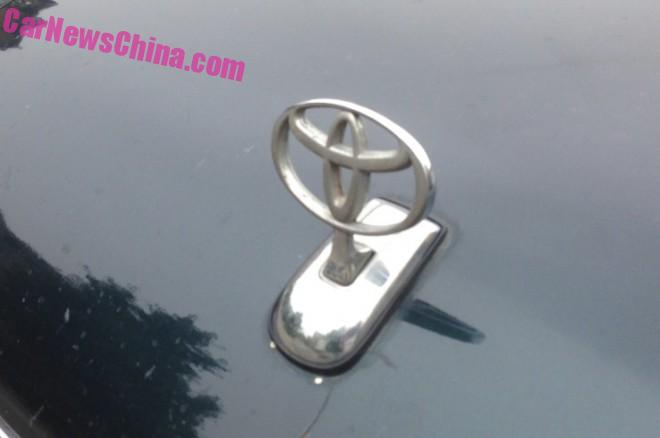 The J80 Toyota Land Cruiser was manufactured from 1990 until 1997 with a facelift in 1994, our green car is an original pre-facelift example. The J80 was available with four engines: a 4.0 petrol six-in-line, a 4.5 petrol six-in-line, a 4.2 diesel six-in-line, and finally with a 4.2 turbo diesel-six-in line. Gearbox was a five-speed manual or a four-speed automatic.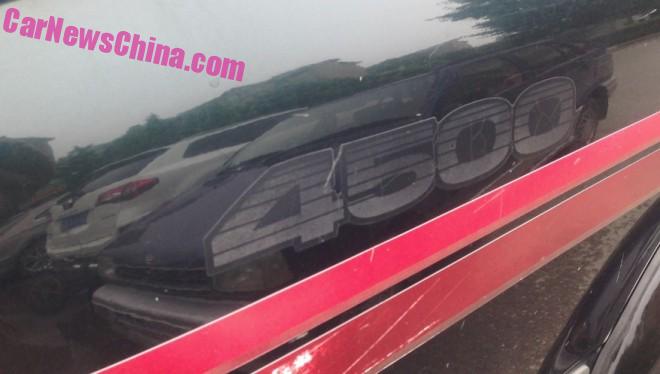 This car has the '1FZ-F' 4.5 petrol under the bonnet, good for 190hp and 363nm, mated to the manual 'box. Pink stripes on the rear fenders are beautiful!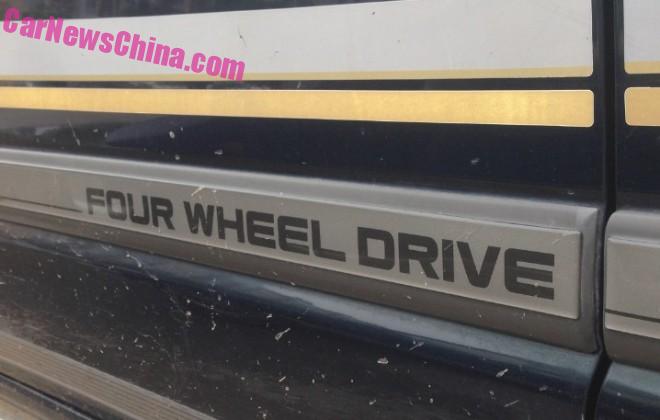 White and yellow stripes on the doors, and hefty 'four wheel drive' stickers, unless we forget…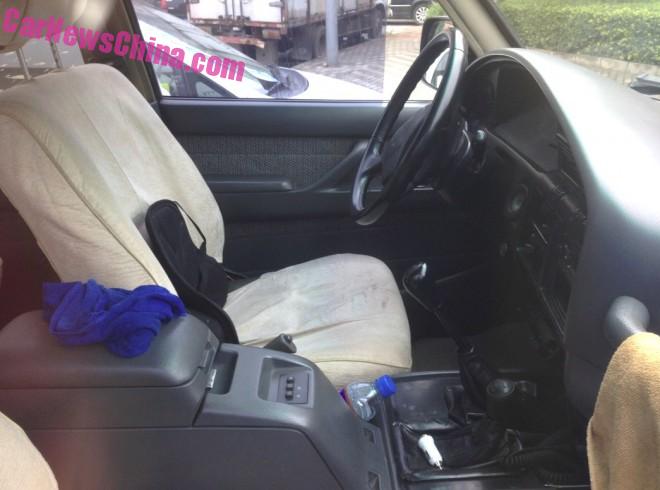 The interior was a bit messy but mostly original. White seat covers protect the old fabric. Gear lever high up from the floor in tractor style. Panel in the center tunnel with the control buttons for the mirrors. Huge steering wheel with a thin rim.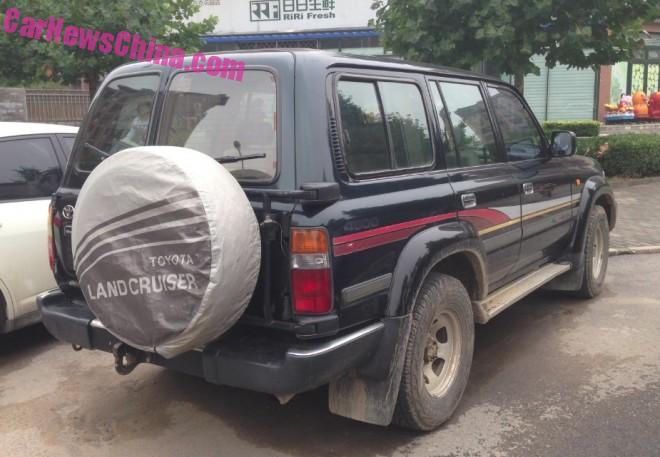 Spare wheel cover looked very old and is probably period. Swing-out rear doors only on the pre-facelifted J80, they were replaced by a single swing-up door for the facelifted car.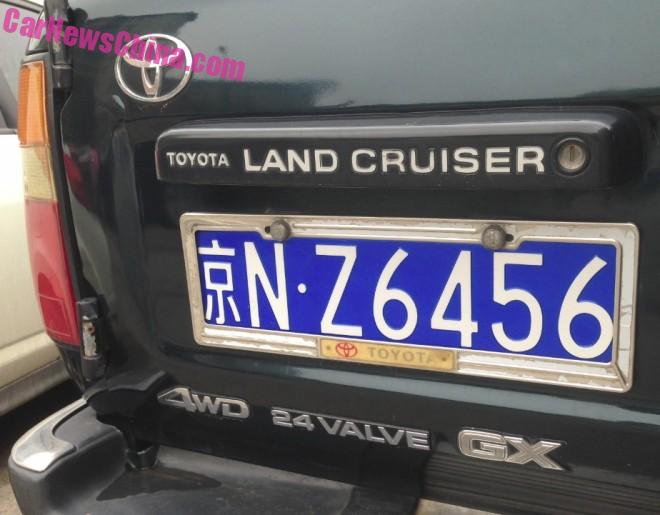 A lot of badgery here. The Toyota logo on the left, hiding under our logo, appears to be a later addition, the others are original. GX was a trim level.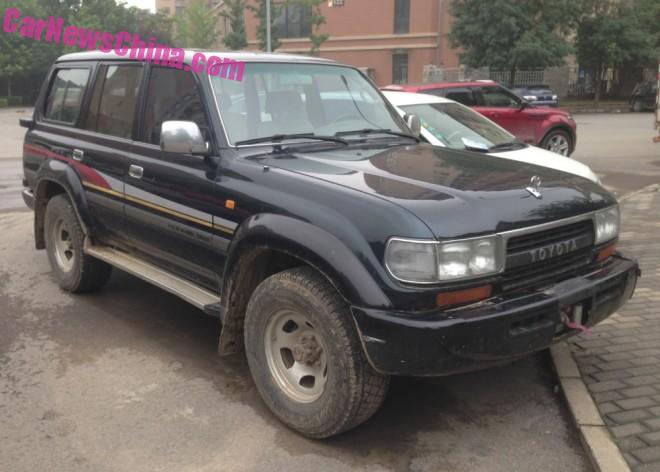 Winch in the bumper, chrome rim around the headlights, and chromed mirrors and door handles.
One wiper for each window!