A fine first generation Land Rover Freelander 3-door hardback, Spotted in China in the suburbs of Beijing. The good Rover was in a fine shape, painted in a classy dark blue and looking smooth all over. Nothing was broken, everything original, and not a spat of rust in sight.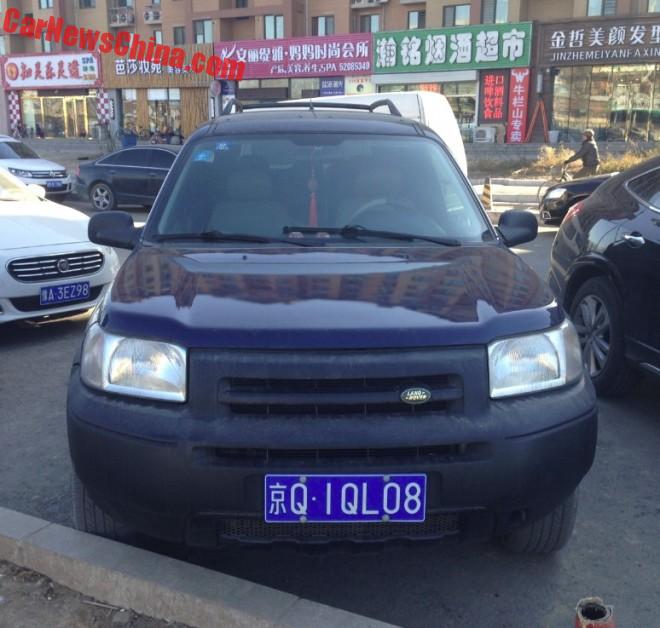 Front bumper needs a good cleanup.
The first generation L314 Freelander was manufactured from 1997 until 2007, with a major facelift in 2004. This is a pre-facelift example. The L314 was not officially sold in China so seeing one on the road is a rare pleasure. Some cars arrived via the gray market and some via diplomatic channels. License plate is as old as the car so it has been in country for a while.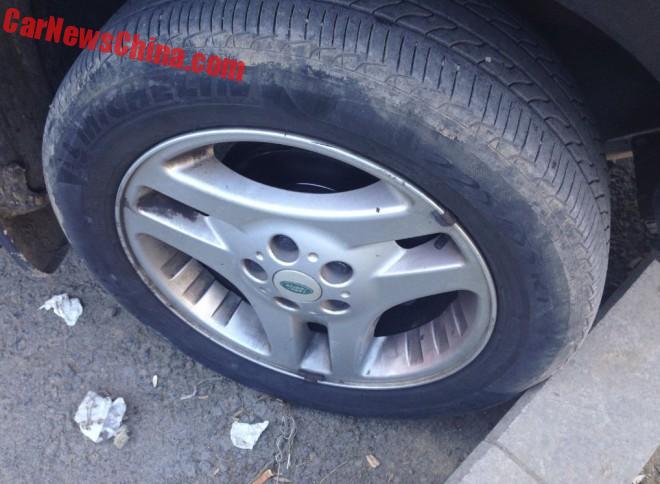 The period-factory sporty 3-twin spoke alloys.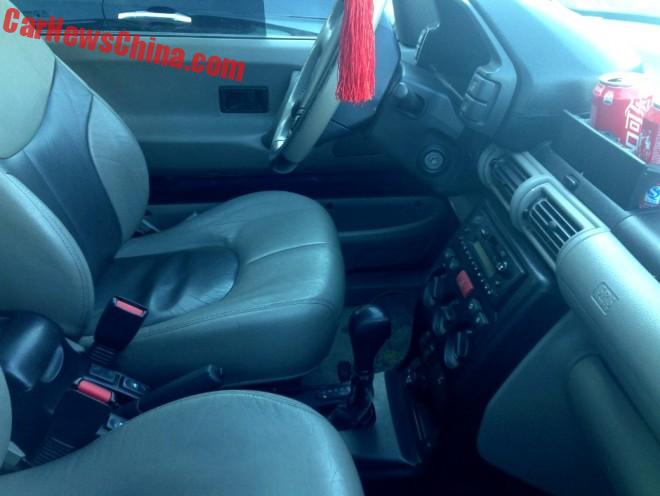 Interior completely original and in a very good condition. Even the leather look all right for its age. This old Rover is well taken care for. Note the radio-cassette player, these are very often changed to cheap Chinese after-market CD players, but not in this Freelander!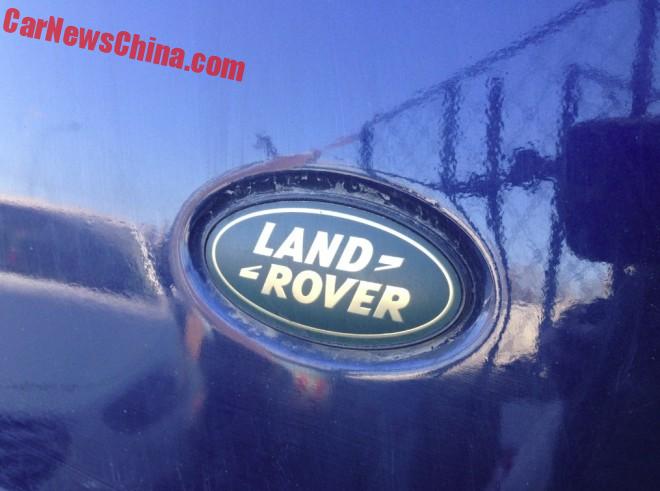 The L314 Freelander was available with three engines: a 1.8 petrol, a 2.5 V6 petrol, and a 2.0 turbo diesel. Gearbox was a five-speed manual or a five-speed automatic. This blue Beijing car has the V6, mated to the auto.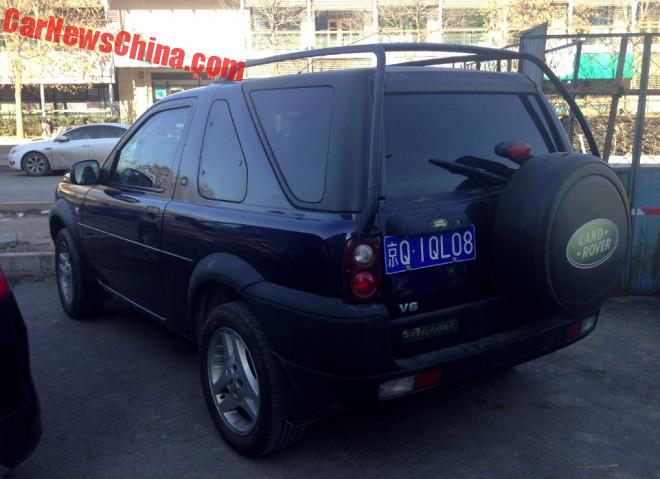 Roof rack amd spare wheel cover are factory original.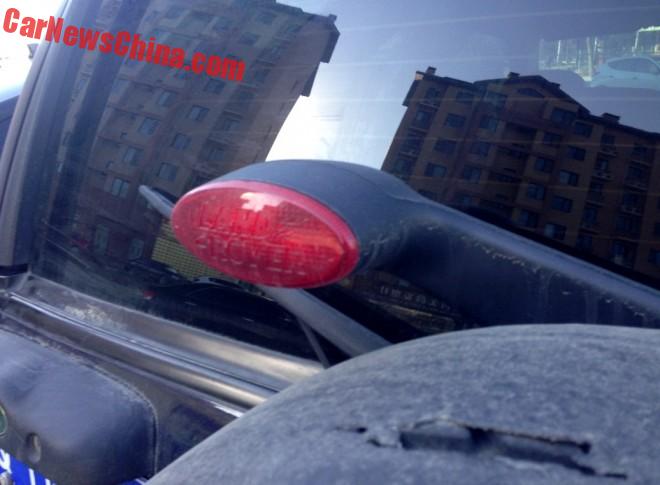 The brilliantly shaped third brake light with a Land Rover badge on it.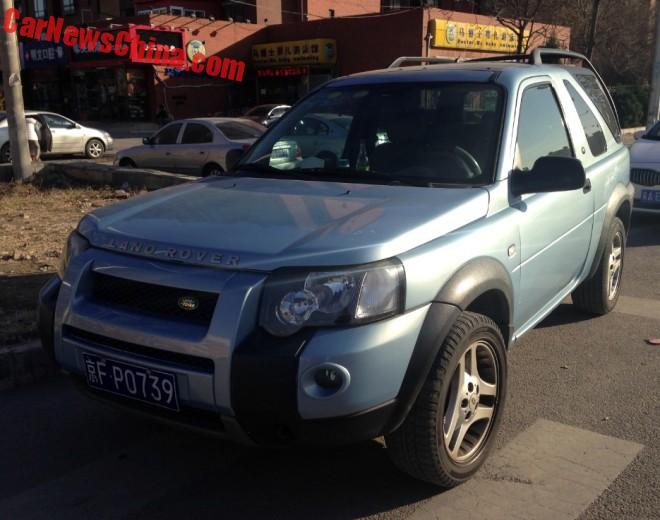 A few days later I met the facelifted variant of the L314, painted in light blue. They suddenly didn't seem so rare anymore… But they  are. The facelift got the Freelander a new bonnet, a new grille, new headlights, bumpers in body color with a black patch, and an updated variant of the 3-twin alloy. The engines and 'boxes remained the same.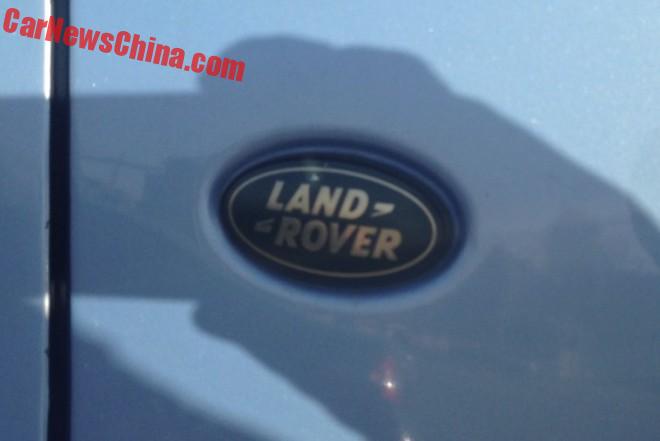 Badge in the B pillar.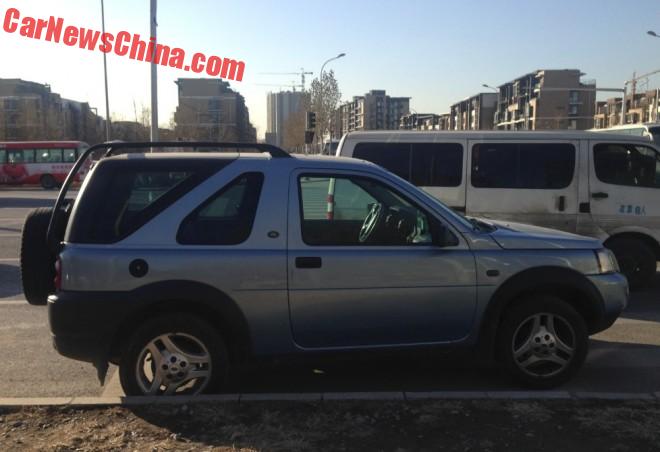 This light blue example was in very good shape too, and recently cleaned. Cleaning cars is big business in Beijing, where the endless dust makes a car look completely rotten and dead in just one or two days. The dust itself is of the soft kind so it doesn't do much damage, but it does sneak inside inside the car, so you got to keep cleaning inside and out. Happily it is cheap, a full cleanup at the local car wash only costs 20 yuan.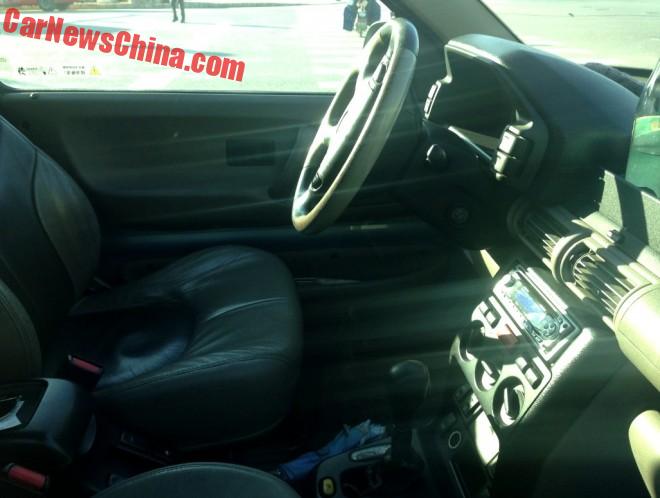 Leather looks worse than in the older car, and the radio-cassette unit has been replaced by a cheap Chinese machine.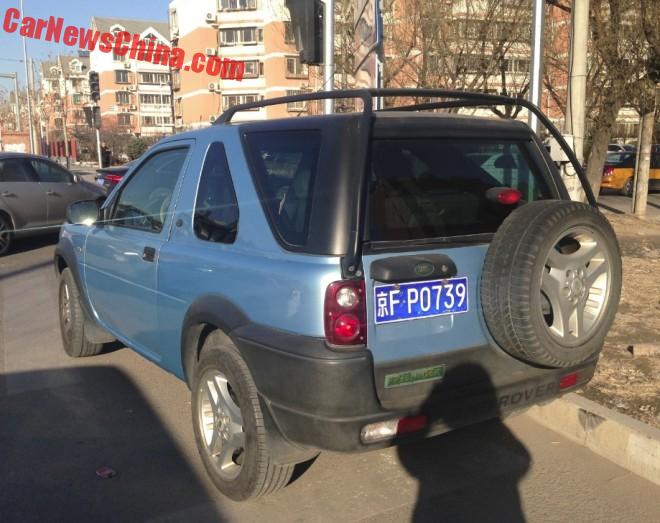 No spare wheel cover here.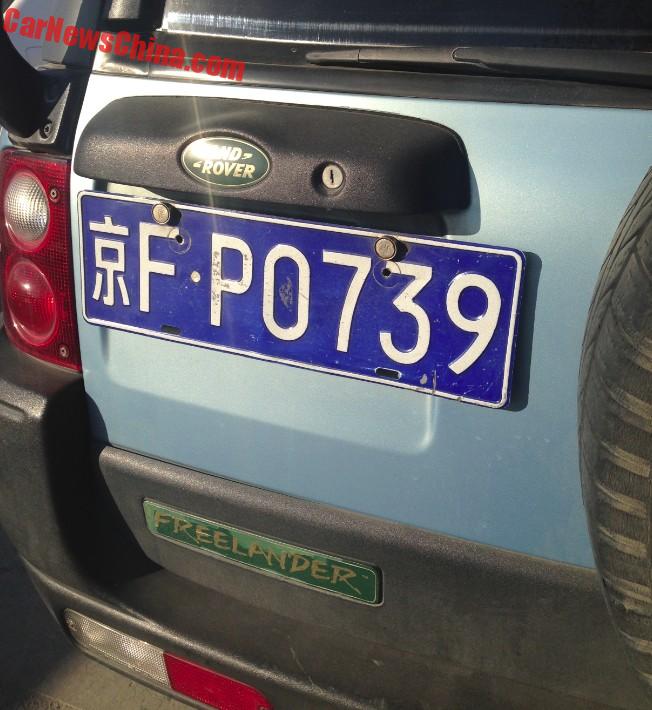 The Land Rover badge catches some late afternoon sunshine.