An extremely pretty Cadillac Deville four-door convertible, Spotted in China on a second hand car market in Beijing by Serial Spotter Navigator 84, thank you for the pictures! The drop top Caddie appears to be in a good shape, fitted with extra shiny wheels, matte red taillights, and a beige roof.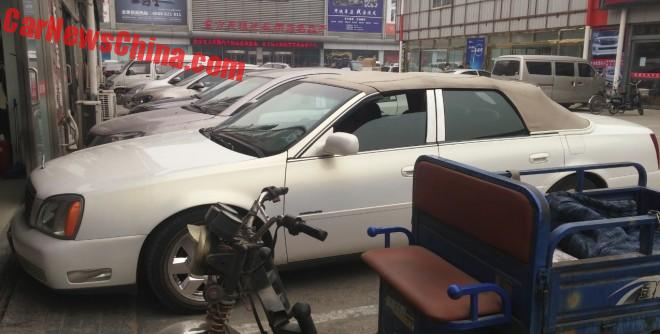 The convertible is based on the eight generation Cadillac Deville which was made from 2000 until 2005. The designer was a man named 'Wayne Cherry', which is almost too fuzzy to be true. But true it is. Cadillac however did not make any four-door convertibles, that job was done by a Californian company called 'Coach Builders Limited'. They do not exist anymore today but their legacy is everywhere.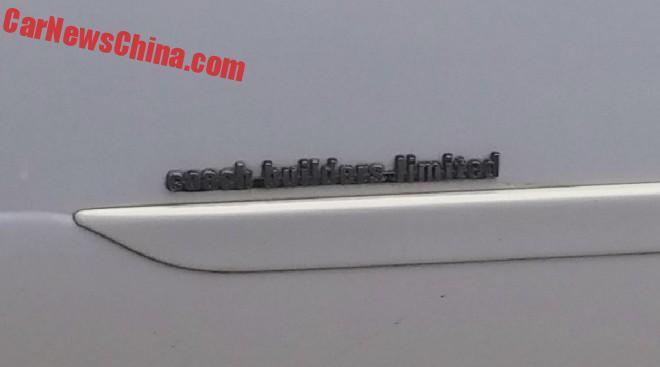 Their down-to-earth name was spelled in a down-t0-earth way, without any capitals. Such modesty on such a not-modest kind of car…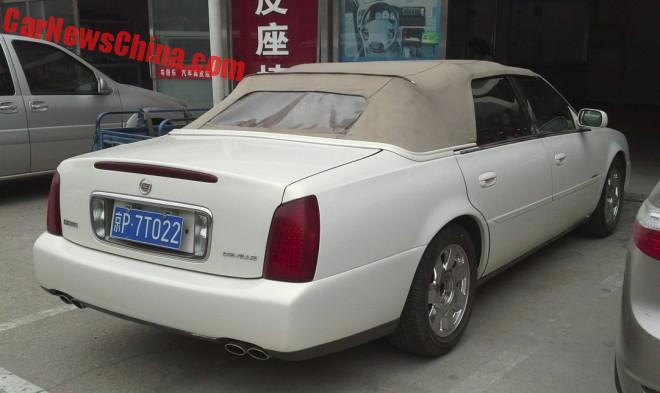 The Deville was powered by a 4.6 liter 'Northstar' V8 petrol engine with an output of 300hp and 400nm, mated to a four-speed automatic sending horses to the front wheels (!). Yes, this big American sedan was FWD. The Deville was never officially sold in China so they are extremely rare. This coach build convertible is rarer still, likely the only one in country, probably once bought by a Caddie-crazed Chinese who got bored of it. Convertibles don't work well in Beijing anyway, with all that dust and such.