Ten dangerous Stormtroopers with guns in hand, Spotted in China on a compact crew-cab flatbed truck in the suburbs of Shanghai in a dark night. Happily, the troopers are kept in check by a nasty looking safety net. Otherwise, Shanghai would have been doomed and gone.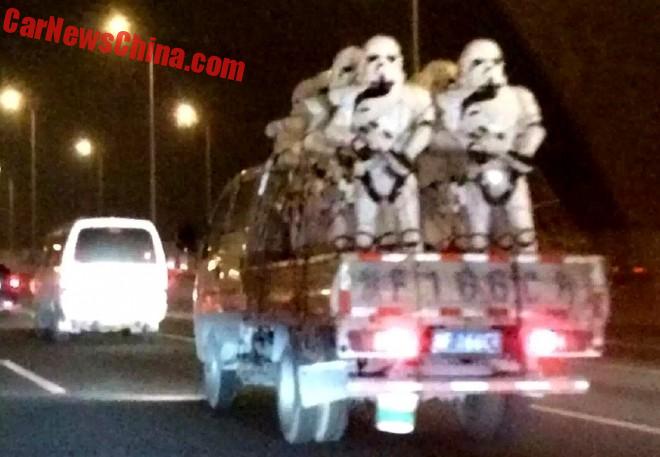 The live-size figures were most likely on their way to a cinema to dress up the showing of the manically popular 'Starwars: The Force Awakens' movie. The flick broke all records and other Stormtroopers scaled the Great Wall to celebrate.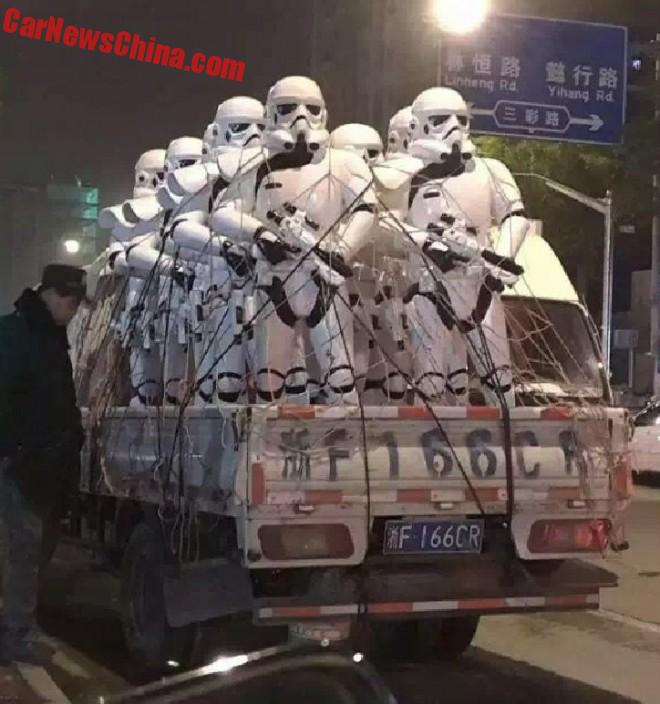 The same truck was later seen in Shanghai proper where it was stopped by the police. Try to explain that to a Chinese copper! But anyway, one second after this photo was taken the poor officer was laserzapped to nothing.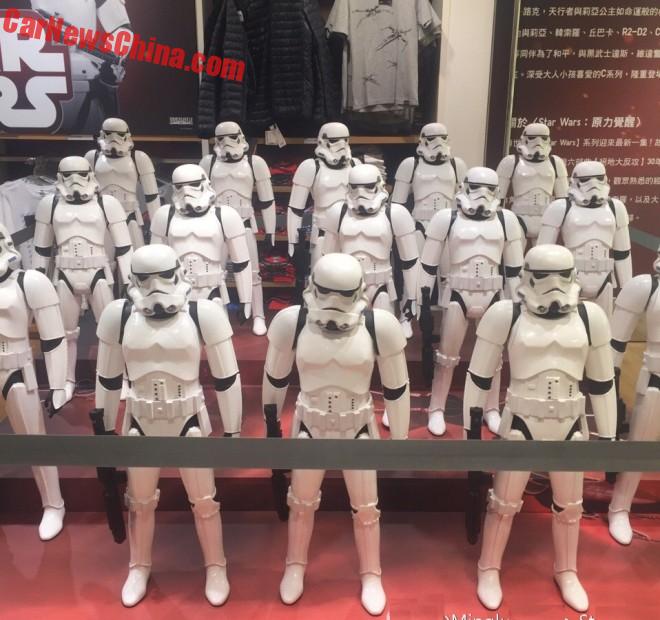 Similar troopers in front of a cinema, somewhere in China, not a long long time ago.