An extremely beautiful J60 Toyota Land Cruiser, seen on the Car Meeting of Beijing tuning show on the Golden Port race track. Happily, there was nothing tuned about this Toyota, it was indeed one hundred percent original and in absolute perfect shape, and with the rare vertical-bar grille!
This particular car served with the Chinese government as an 'emergency communications vehicle', tasked with setting up communications during major emergencies such as earthquakes, large fires, floods, and other misery.
Happily, it somehow ended up in private hands after retirement, saving the good car from the scrapyard.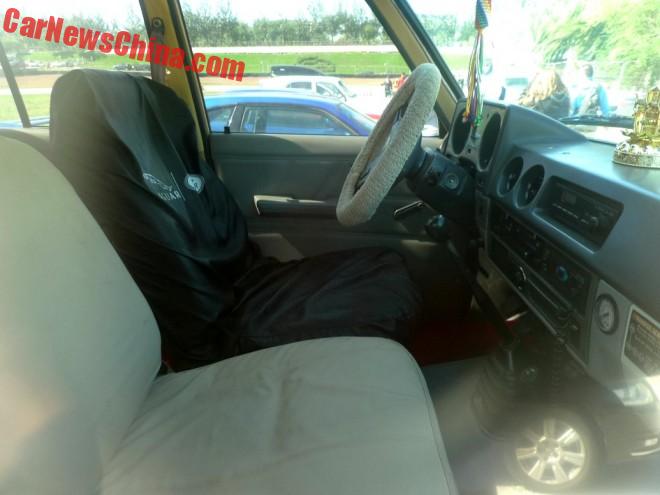 Interior was completely original too bar for the seat covers and the solar-powered automatic Buddhist pray machine on dash-top.
The J60 Toyota Land Cruiser was made from 1980 until 1989. It was manufactured in Japan and in Venezuela, where it was called the Toyota Samurai.
The J60 was available with five engines: a 4.0 six, a 4.2 six, a 3.4  diesel four, a 4.0 diesel six, and a 4.0 turbo diesel six. Three transmissions: 4-speed manual, 5-speed manual, or 4-speed automatic. This particular Beijing car had the 4.0 six mated to the five-speed manual.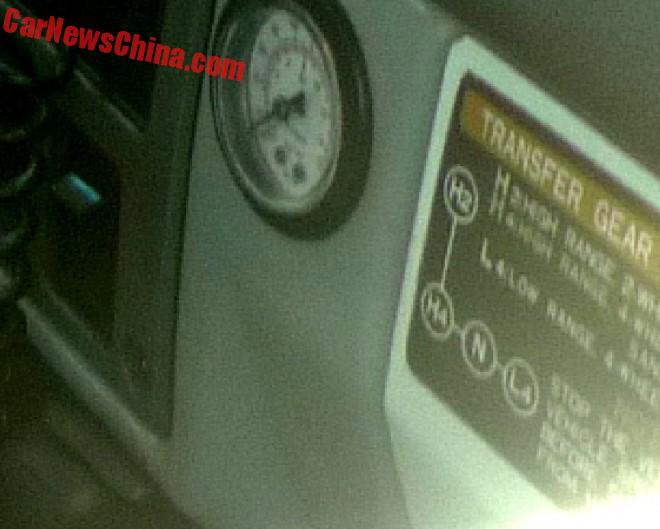 The original high-range low-range sticker-manual. Somehow it seems this Cruiser didn't see that many emergencies…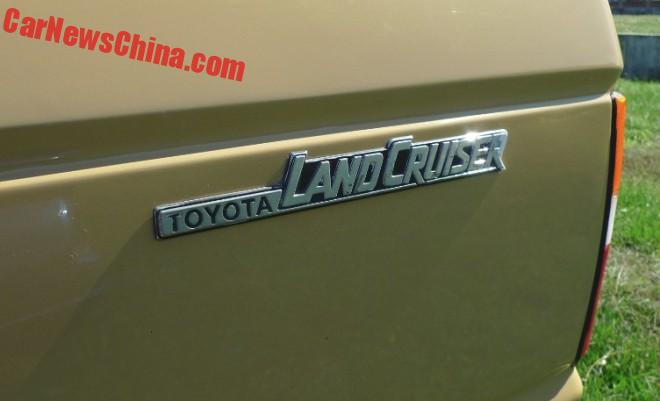 The magnificent Land Cruiser badge. Shiny as new!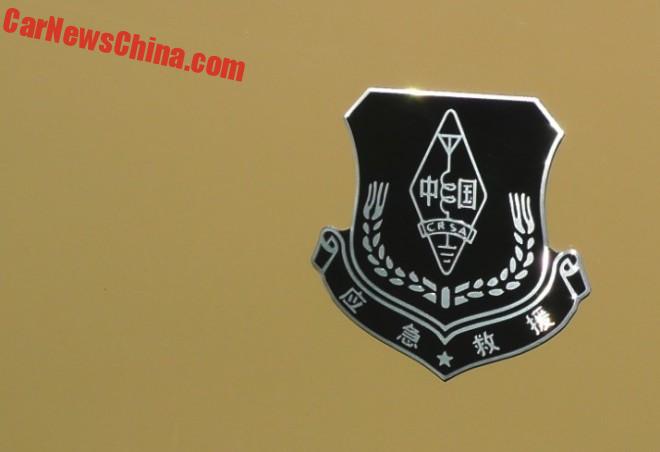 The governmental badge, shiny as new too.
CRSA stands for 'Chinese Radio Sports Association', and the characters write Yingji Jiuyuan, which stands for 'Emergency Rescue'.
The CRSA (wiki) is a government-backed non-profit organization for amateur radio enthusiasts. One of the main tasks of CRSA is supplying organizational support for amateur radio emergency communications in case of large calamities and disasters. The amateurs often offer first-hand eye-witness accounts, far before the official channels are set up and running.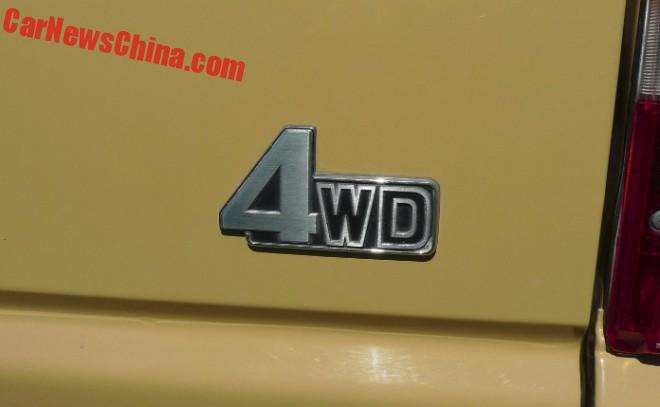 The 4WD badge on the back.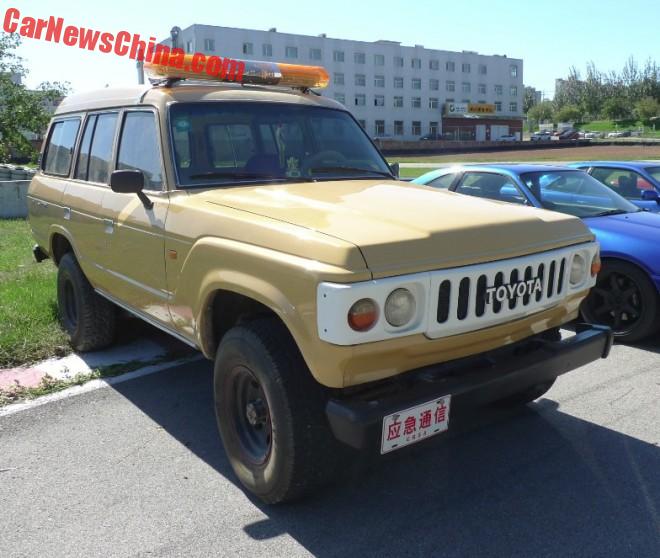 Big warning light on the roof with the speaker for the siren in the middle. Characters on white plate write Xingji Tongxin, or Emergency Communications. For much more about present-day Chinese emergency communications vehicles, including shiploads of new Cruisers, check Baidu and click away.